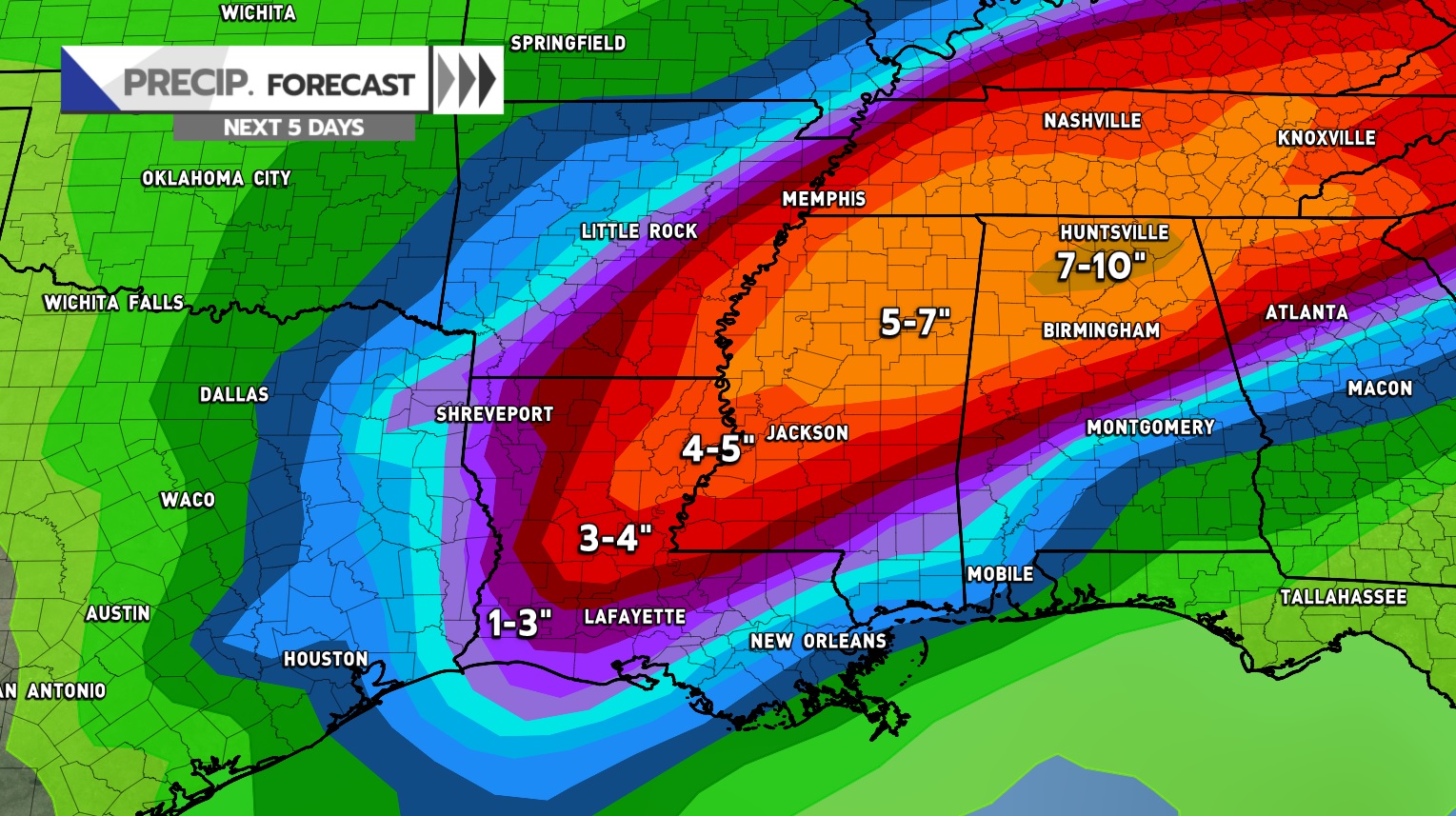 A multi-day excessive rain event is likely to unfold across parts of the South this upcoming week. Additionally, there is also some potential for severe storms.
Setup
To simplify things, an active storm track and stalled front will work to enhance moisture across the Southeast over the next week. This will result in widespread rain and storms. For more details on the overall setup see this update from Friday.
Heavy Rain/Flood Threat
We expect he first round of heavy rain Tuesday – Wednesday. The second round will follow Friday going into the weekend.
The axis of heaviest rainfall is still looking to extend from the lower Mississippi Valley to the Southern Appalachians. The latest 5-day QPF outlook from the Weather Prediction Center indicates widespread rain amounts of 5 – 7″ for northern Alabama and Mississippi, far north Georgia, east Tennessee, and far west North Carolina (see figure 1). Some localized amounts of 10 + inches are  forecast.
With saturated soils across much of the south, at least some flooding issues are likely.
Severe Potential
The main story next week will without doubt be the heavy rain/flood threat.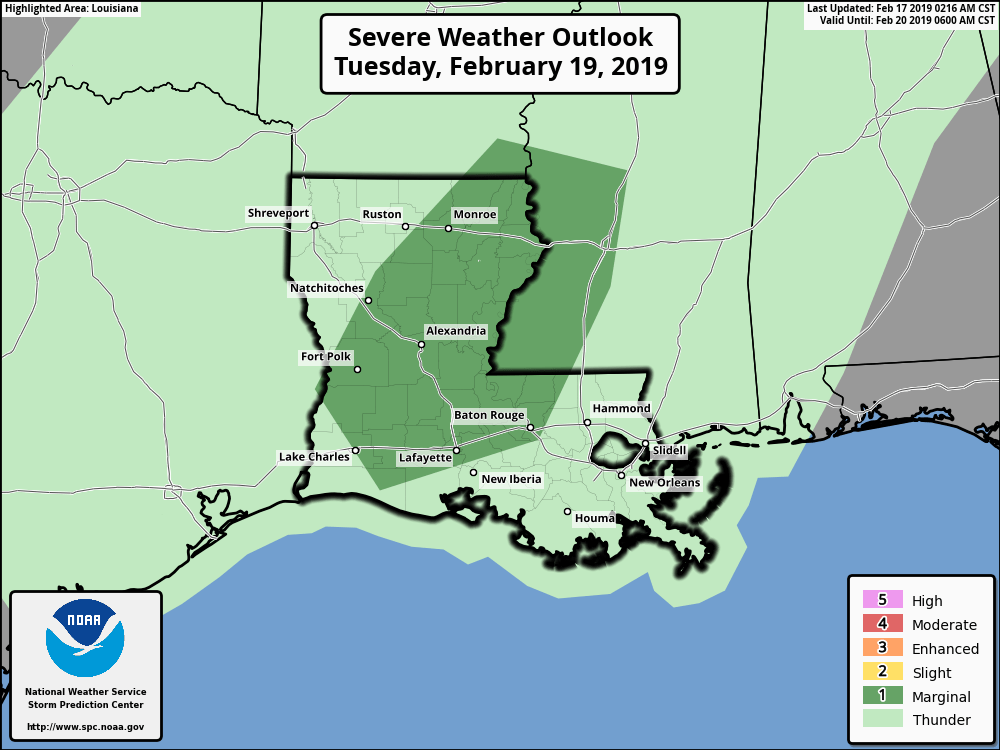 However, there appears to be at least a low-end, isolated severe threat Tuesday into Wednesday.
A marginal risk area has been delineated by the Storm Prediction Center for Tuesday; much of north and central Louisiana and west-central Mississippi are included (see figure 2). But it should be noted that the marginal risk area will change prior to Tuesday.
As of now, the primary concern is damaging winds and the possibility of a tornado or two.
Looking toward the weekend, there are signs that we could see a severe threat with the second round rain.
---
For future updates, be sure to follow us on Instagram.  
You can also follow us on Facebook  and Twitter.
---
Get notified of new blog posts via email by subscribing here.