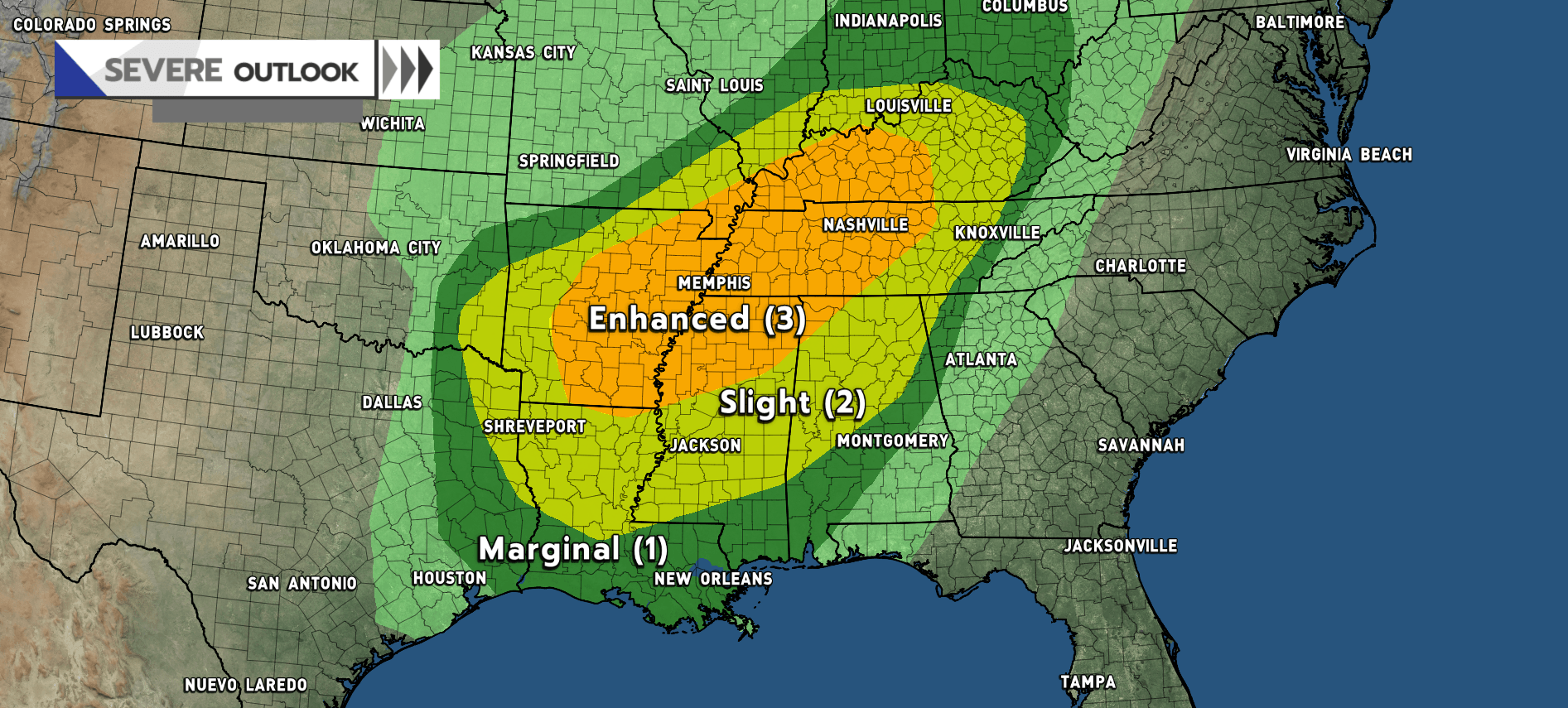 The threat for severe weather this weekend has increased.
Setup
As we discussed in our previous update, a storm system is going to lift out of the Plains and into the Great Lakes Saturday. Through the day, a warm front will lift north, to the Ohio Valley, serving as the main focus point for severe thunderstorm development while destabilizing the atmosphere farther to the south.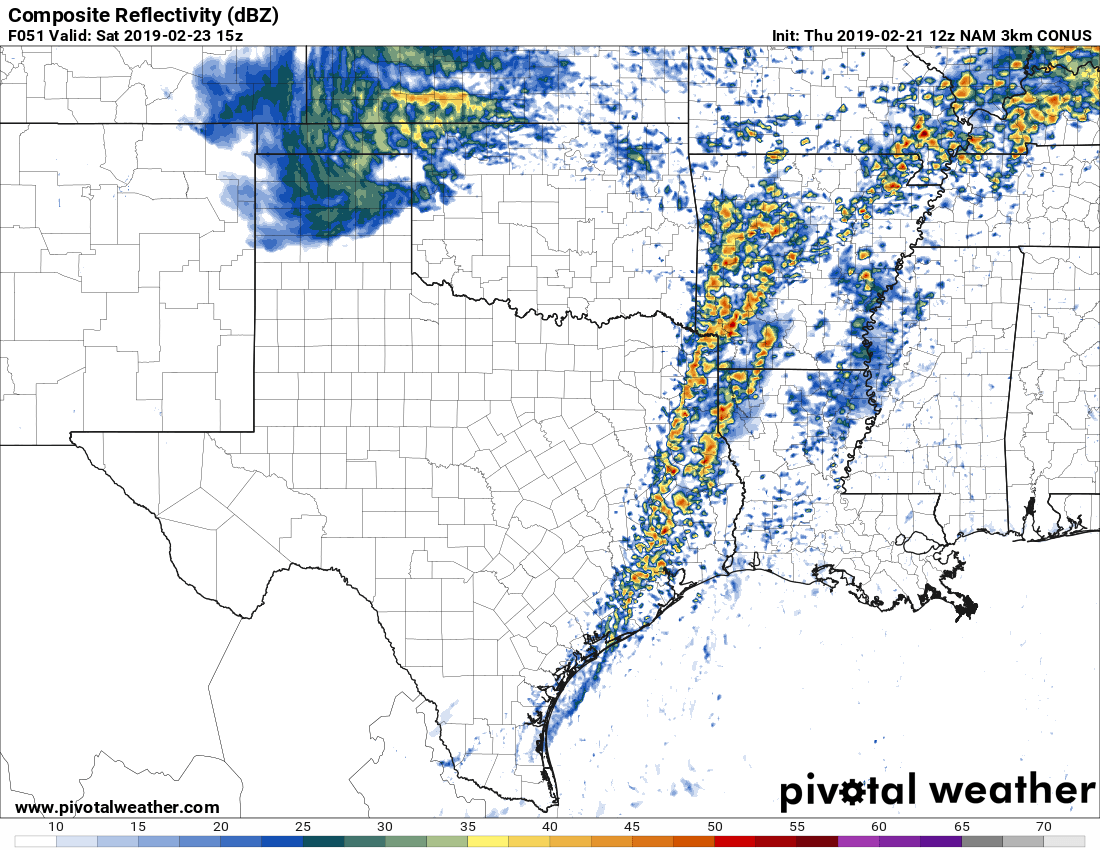 We should see a MCS (squall line) form from east Texas into Arkansas during the morning/early afternoon hours (see figure 2). This activity will then spread northeast into the evening. It also looks like there could still be some discrete cells that form ahead of the main line, in the warm sector.
By late evening, better dynamics will begin to lift north; this should cause the squall line to begin to breakup and overall severe threat to diminish.
Placement
The Storm Prediction Center has defined an "enhanced" (level 3 out of 5) risk area for part of the lower Mississippi Valley into the Tennessee and Ohio Valleys. A "slight" risk (level 2 out of  5) risk area has also been hatched, along with a "marginal" (level 1 out of 5) risk area down to the central Gulf Coast (see figure 1). For the marginal risk area, the severe threat will be more isolated.
Also, it should be cautioned that these risk areas will likely change some over the next day.
Threats
The threat for damaging with the squall line still appears to be the primary concern, with potential for widespread wind damage in the "enhanced" risk zone.
However, given that strong wind shear is currently forecast, a few tornadoes, some strong, are possible too. The discrete cells would pose the greatest risk for tornadoes. But the squall line will be capable of producing a brief tornado or two as well.
---
For future updates, be sure to follow us on Instagram.  
You can also follow us on Facebook  and Twitter.
---
Get notified of new blog posts via email by subscribing here.