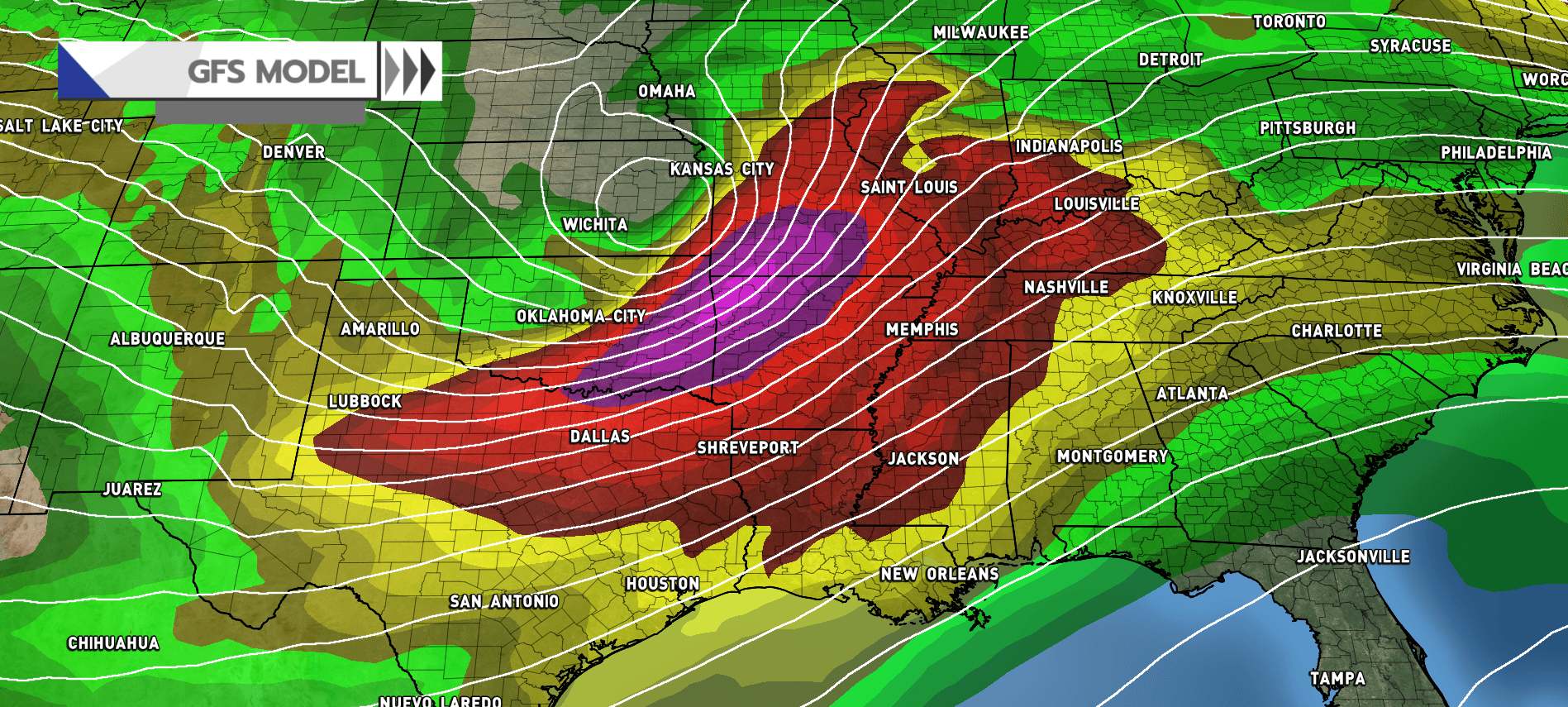 The threat for flooding will continue across parts of the South through Sunday, with an additional of 1 – 4″ of rain forecast. However, the main concern this weekend will be the possibility of severe weather Saturday.
Setup
A potent storm system is expected to develop across the Southern Plains Saturday (see figure 1). It will eject to the northeast, tracking to the Great Lakes region by Sunday.
It is possible that a squall line is going to develop in the warm sector by the afternoon/evening hours. There could also be supercell development in advance of the main line (assuming one develops).
Threat Zone
The overall severe weather risk appears to be greater than yesterday and today. The Storm Prediction Center has already defined a 15% (slight) risk area from the lower Mississippi Valley into Tennessee/Ohio Valleys in their day 4 outlook.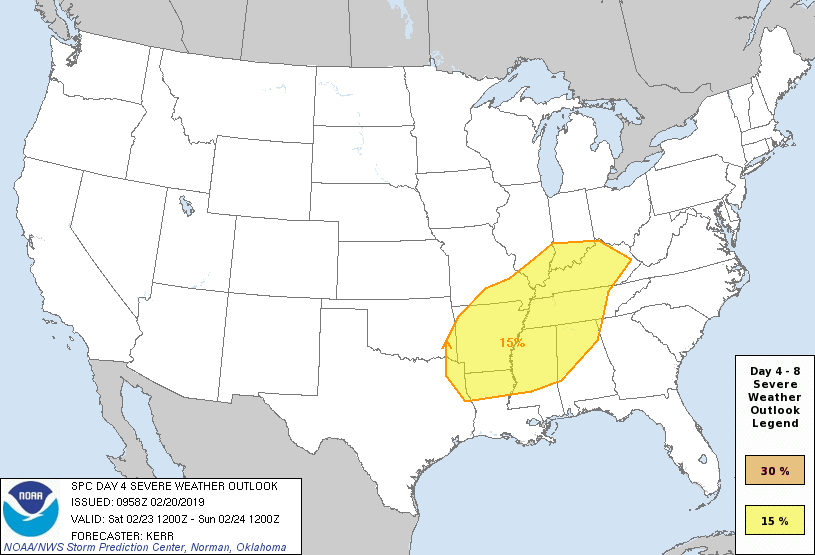 It is likely that a "marginal" risk area will be tomorrow; it will undoubtedly include areas farther south.
Hazards
As of now, the main threat is looking to be damaging winds since we are possibly talking about a linear band of storms. But there will likely be a tornado risk too. Details will be refined as we get closer to Saturday.
For future updates, be sure to follow us on Instagram.  
You can also follow us on Facebook  and Twitter.
Get notified of new blog posts via email by subscribing here.