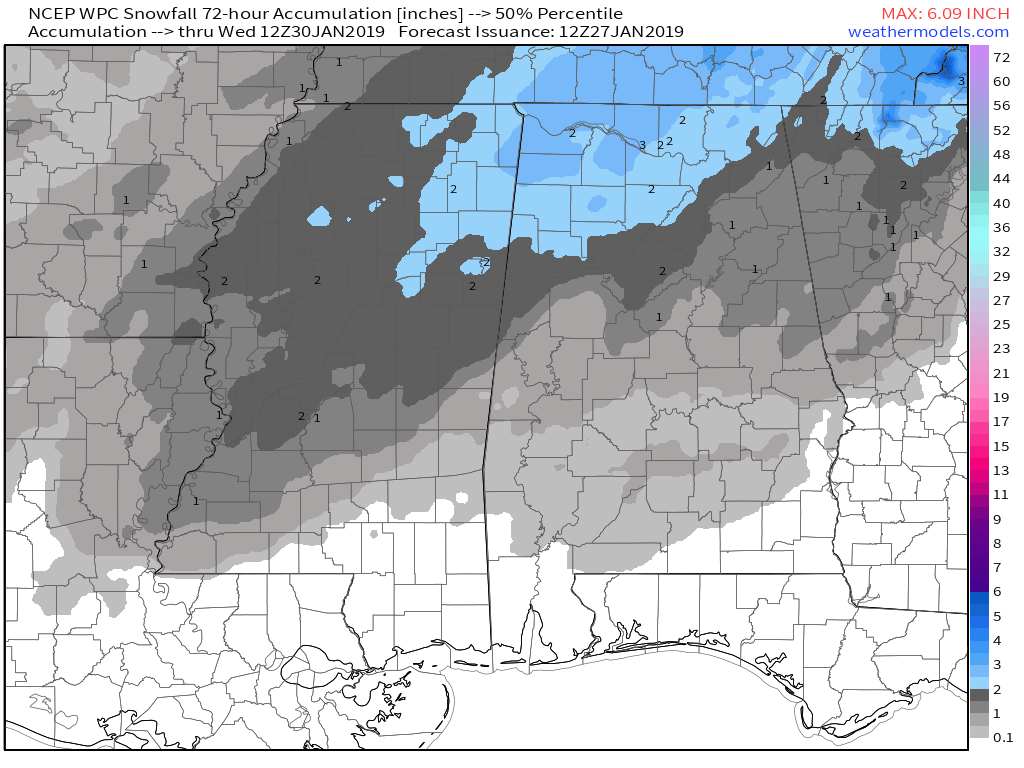 Tuesday's snow event is still on track per morning/afternoon data. Our overall thinking is unchanged.
Accumulation
 The greatest chance for accumulating snow will mostly be along/north of I-20 (see figure 1 for amounts).
Additionally, some minor accumulations anywhere from a dusting to 1″ will be likely for areas roughly along and north of a line from Alexandria, LA to Hattiesburg, MS, to  Auburn, AL.
Along and north of the I-10, from Lake Charles, LA to the Panhandle of Florida, there could be a brief mix/some flurries. However, accumulation is unlikely.
Timing
The front will be draped from SE Texas to northern Mississippi at 12 AM Tuesday, progressing rapidly east. By 6 AM, it should be moving across Alabama and the Florida Panhandle.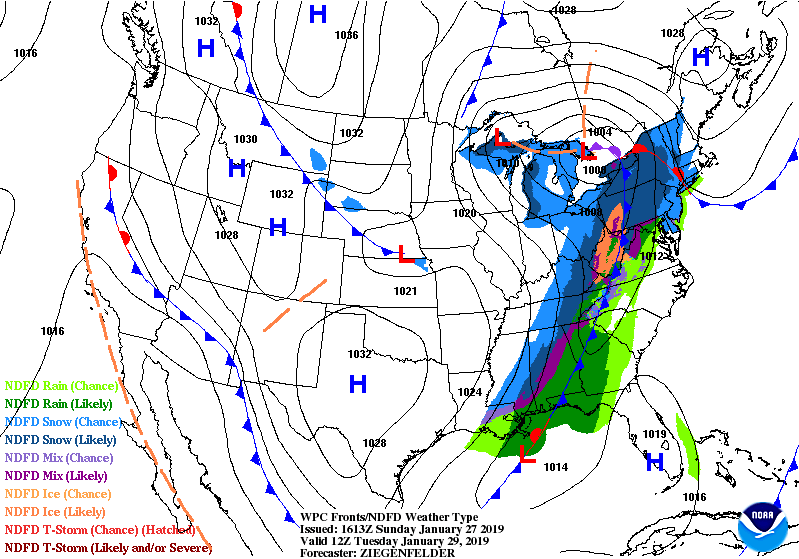 Precipitation will occur along and just behind the front. We anticipate it to start as rain, possibly briefly transitioning to a mix, before ending as snow.
IMPACTS
Expect impacts to travel where there is accumulation, with the more significant impacts being in places that get higher accumulations. And as stated yesterday (link),  there could be potential icing issues farther south, just north of the I-10.
---
For future updates, be sure to follow us on Instagram.  
You can also follow us on Facebook  and Twitter.
---
Get our latest website posts sent to you via email by subscribing here.