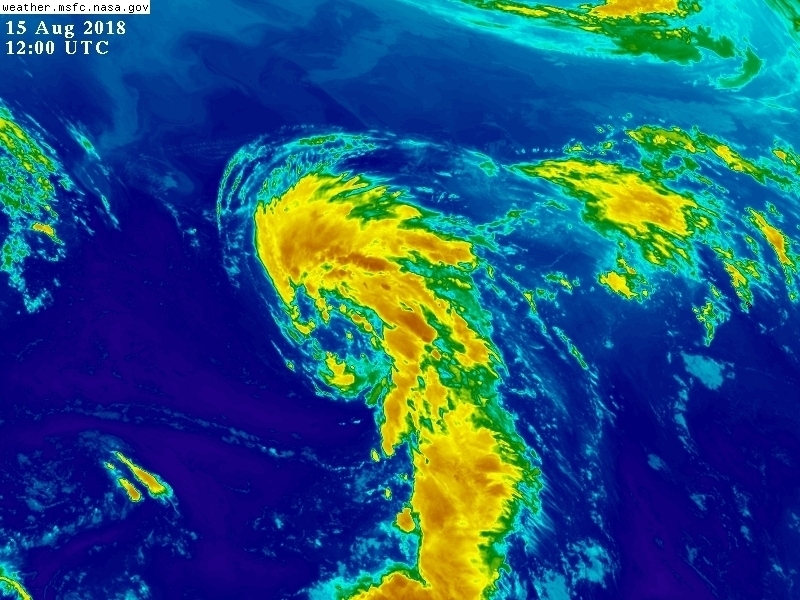 Subtropical Depression Five has formed over the North-Central Atlantic Ocean from a non-tropical area of low pressure, in a very similar location as Debby just last weel. Genesis was also very similar to Debby's genesis.
Track: Subtropical Depression Five is currently tracking north at 5 mph. However, the depression will begin to accelerate tomorrow and turn to the northeast as a trough approaches it.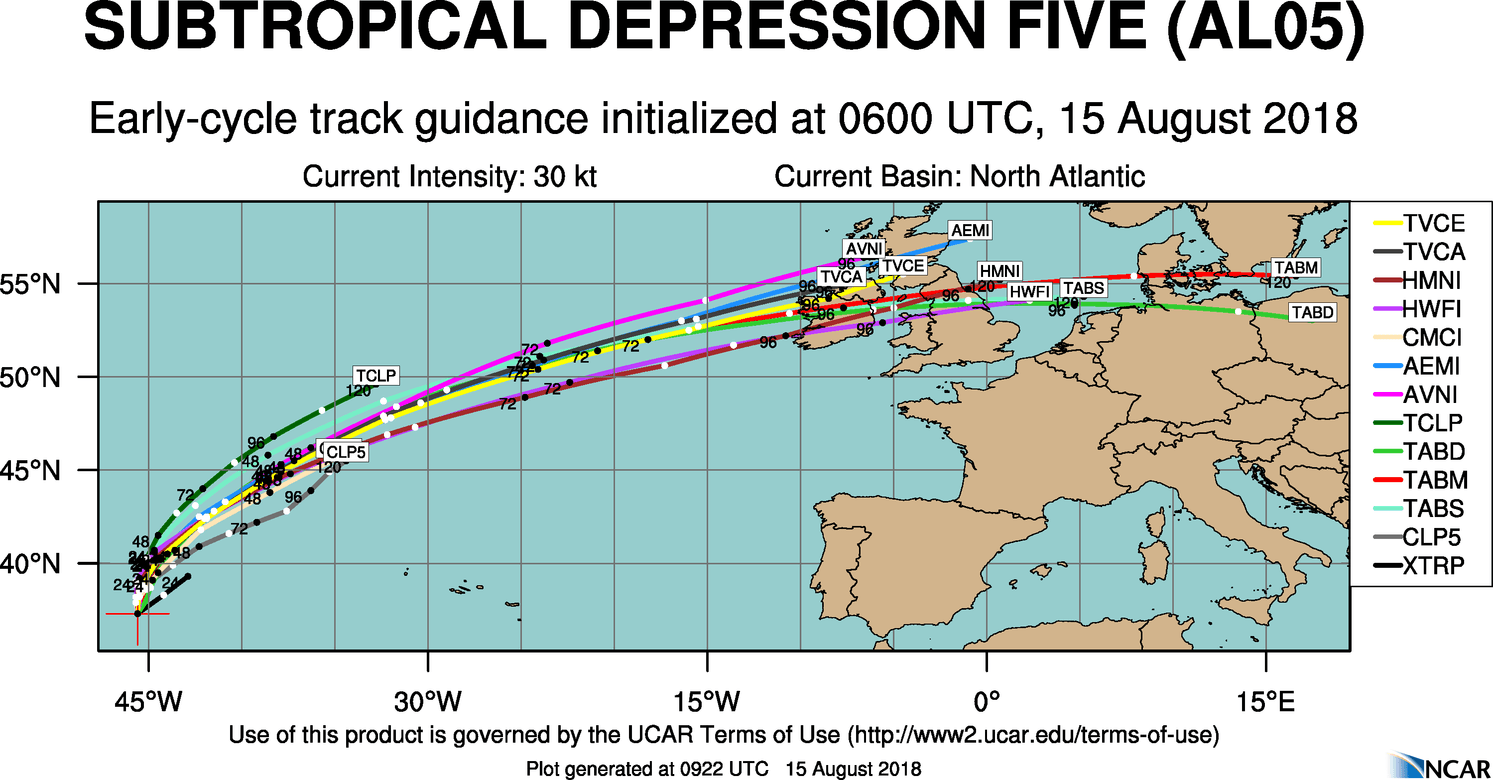 Intensity: Subtropical Depression Five is expected to acquire the name Ernesto later today/tonight. Winds are current 35 mph.  Some intensification will be possible. The latest forecast from the National Hurricane Center has the system peaking with max winds of 50 mph. Wind shear, dry air, and much colder sea surface temperatures should result in weakening/extratropical transition by Friday.
---
For future updates, follow us on twitter @GCSCWX.
You can also follow us on Facebook and Instagram, or join our official Facebook group. 
---
For an official, accurate weather forecast specific to your local area go to weather.gov and enter your zip code or consult your local National Weather Service.