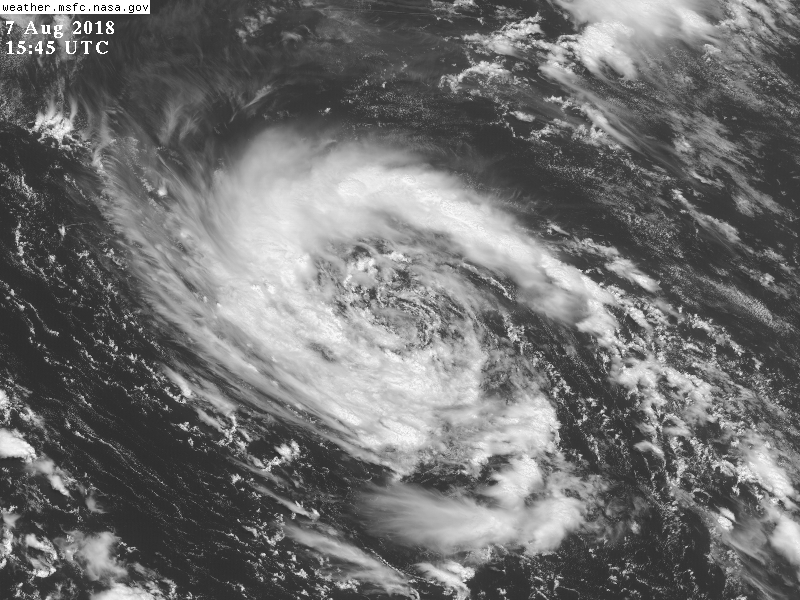 A non-tropical area of low pressure (Invest 97-l) that the National Hurricane Center has been monitoring over the North Atlantic for the past few has managed to develop into a subtropical cyclone, and is now Subtropical Storm (STS) Debby.
Intensity forecast: As of the 11 AM EST advisory, STS Debb  had max sustained of only 40 MPH with a minimum central pressure of 1008 millibars. There is some potential for Debby to transition to a tropical cyclone. However, little to no strengthening is expected, and Debby should dissipate within the next 48 hours due to increasingly cool sea surface temperatures (SST).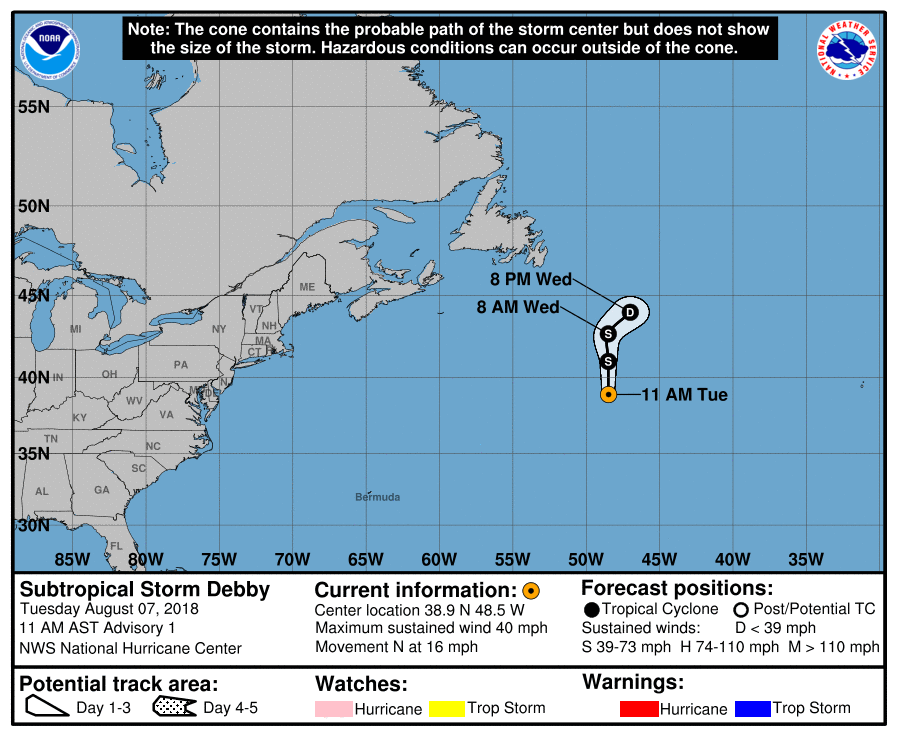 Track forecast: Debby is tracking north, and will turn to the northeast tomorrow. There is no threat to any land masses.
---
For future updates, follow us on twitter @GCSCWX.
You can also follow us on Facebook and Instagram, or join our official Facebook group. 
---
For an official, accurate weather forecast specific to your local area go to weather.gov and enter your zip code or consult your local National Weather Service.