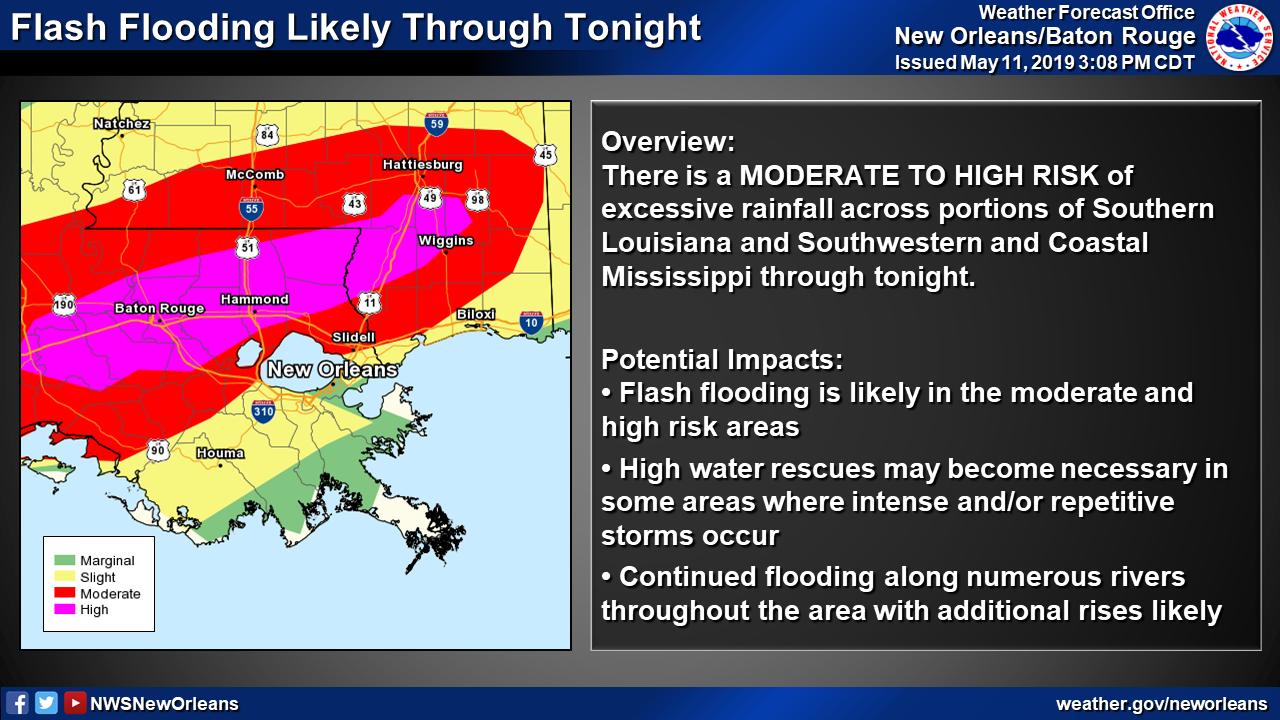 The Weather Prediction Center has upgraded a corridor from Lafayette, LA to just south of Hattiesburg, MS to a HIGH risk in their day 1 excessive rainfall outlook.
This corridor has experienced very heavy rainfall over the past two days or so.
At this time, widespread convective activity is ongoing and likely to continue for the remainder of the afternoon going into tonight.
Currently additional rainfall amounts of 2- 3″ are expected. However, in areas where "training" occurs, rainfall rates of 2 – 4″ will be possible, which would yield localized rain totals much higher than 2 – 3″.
Additional rain will more than likely lead to flash flooding in the corridor highlighted by the WPCt. In areas where training occurs, significant, life-threatening flash flooding will be likely.
If you live within this zone, avoid travel if at all possible. Also, if you absolutely must get out on the road, remember: Turn around, don't drown!