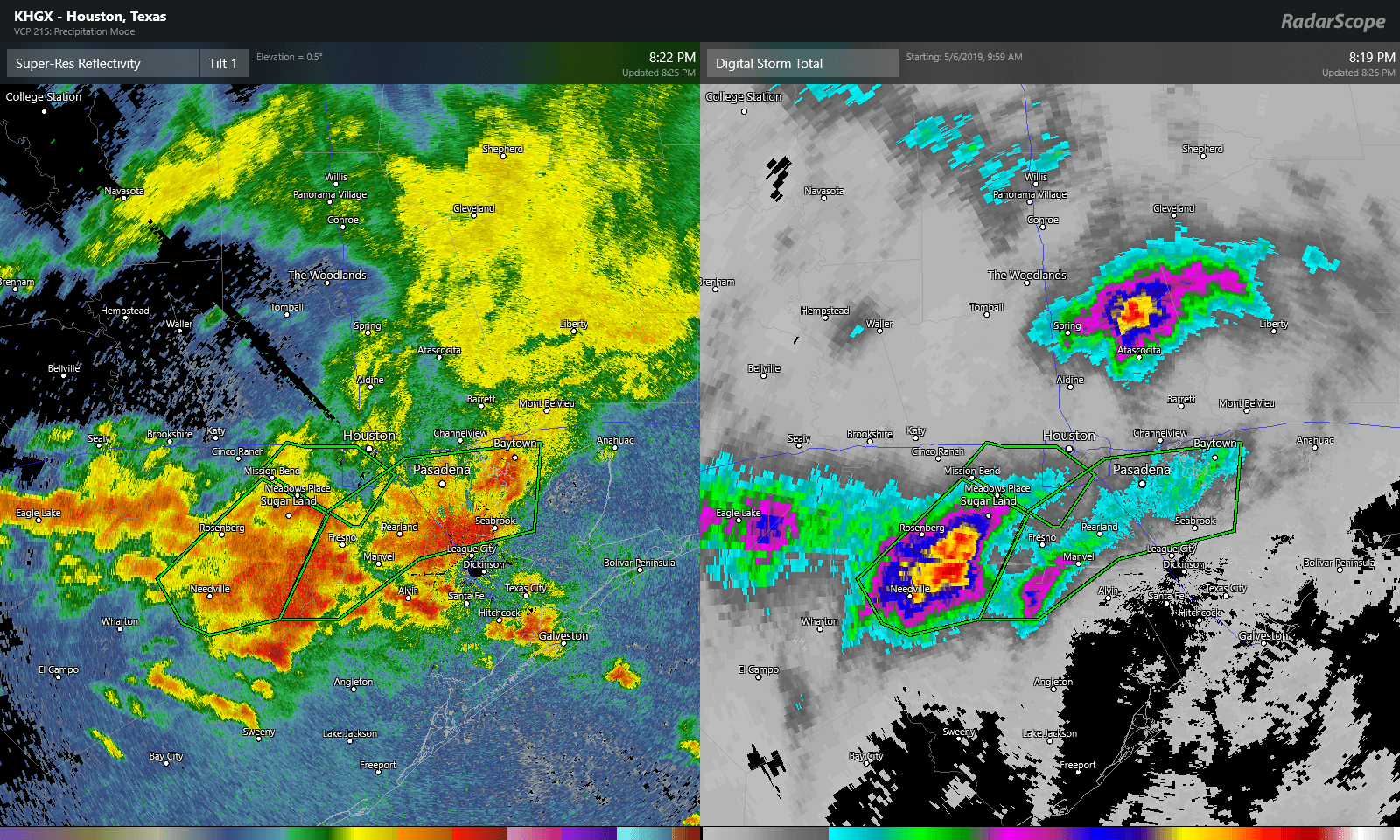 Flash flooding is unfolding across Harris County, TX and in Brazoria, Chambers, Fort Bend, and Galveston counties at this hour, with numerous water rescues being reported.
High water rescues ongoing in SW Harris County. Do NOT travel@in this area. Move vehicles to high ground and stay in place #houwx #hounews

— Jeff Lindner (@JeffLindner1) May 8, 2019
Southwest of Sugar Land, TX, 10″ of rain has been observed just within the past few hours.
The flood threat will continue through late tonight/early tomorrow morning, as cells will continue to "train" over the same areas.
A flash flood watch has been issued for Chambers, coastal Galveston, coastal Harris, Fort Bend, inland Brazoria, inland Galveston, and inland Harris and Wharton counties until 2 AM CDT.
The fact that it is nighttime makes this an even more dangerous situation, as flood waters become even harder to see.
Remember, turn around, don't drown!