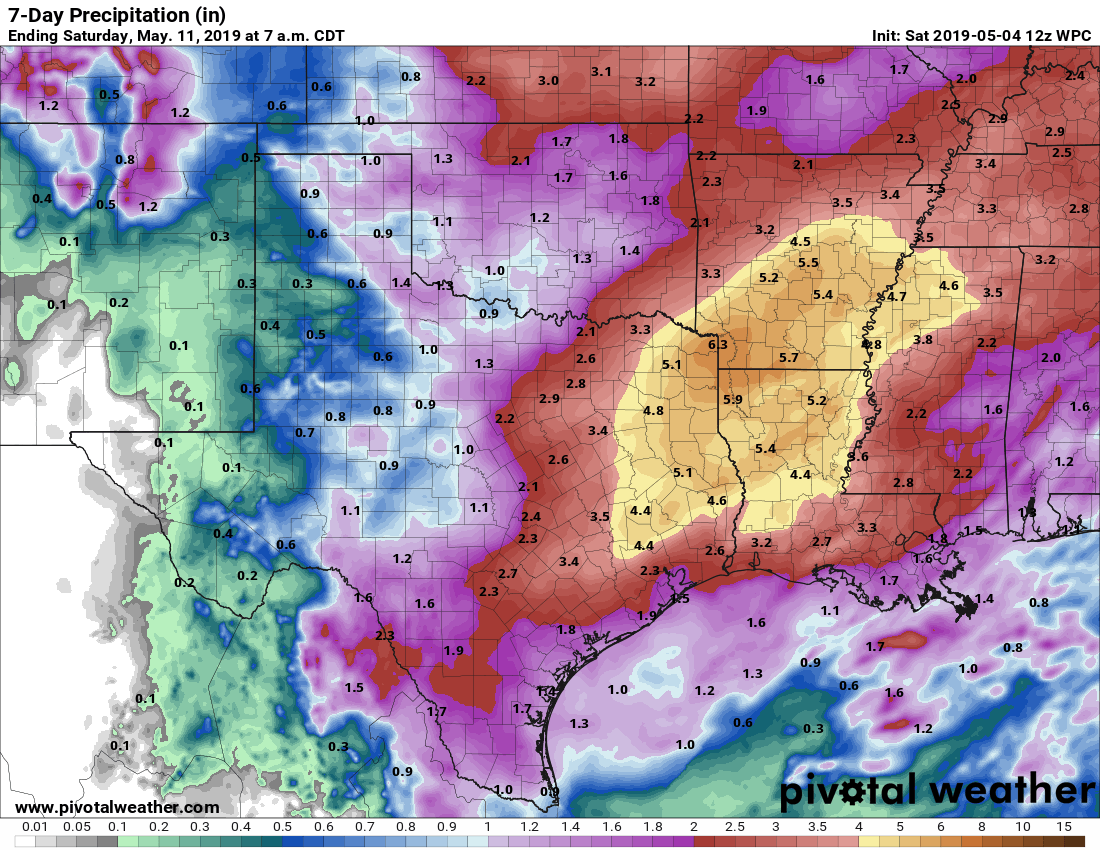 An active weather pattern is going to persist across the southern Plains into the lower Mississippi Valley next week.
There will be multiple opportunities for severe weather. However, the primary issue is going to be heavy rain the potential for flooding.
Looking at the latest 7-day QPF from the Weather Prediction Center, 4 – 7″ of rain is expected across east Texas, a sizable chunk of Louisiana, and northern Mississippi (see figure 1). Locally higher amounts also could, and likely will, be realized.
The additional precipitation, coupled with the fact that soil moisture remains in the 80th – 90th percentile range, means there will be a high flood threat (both flash flooding and river flooding).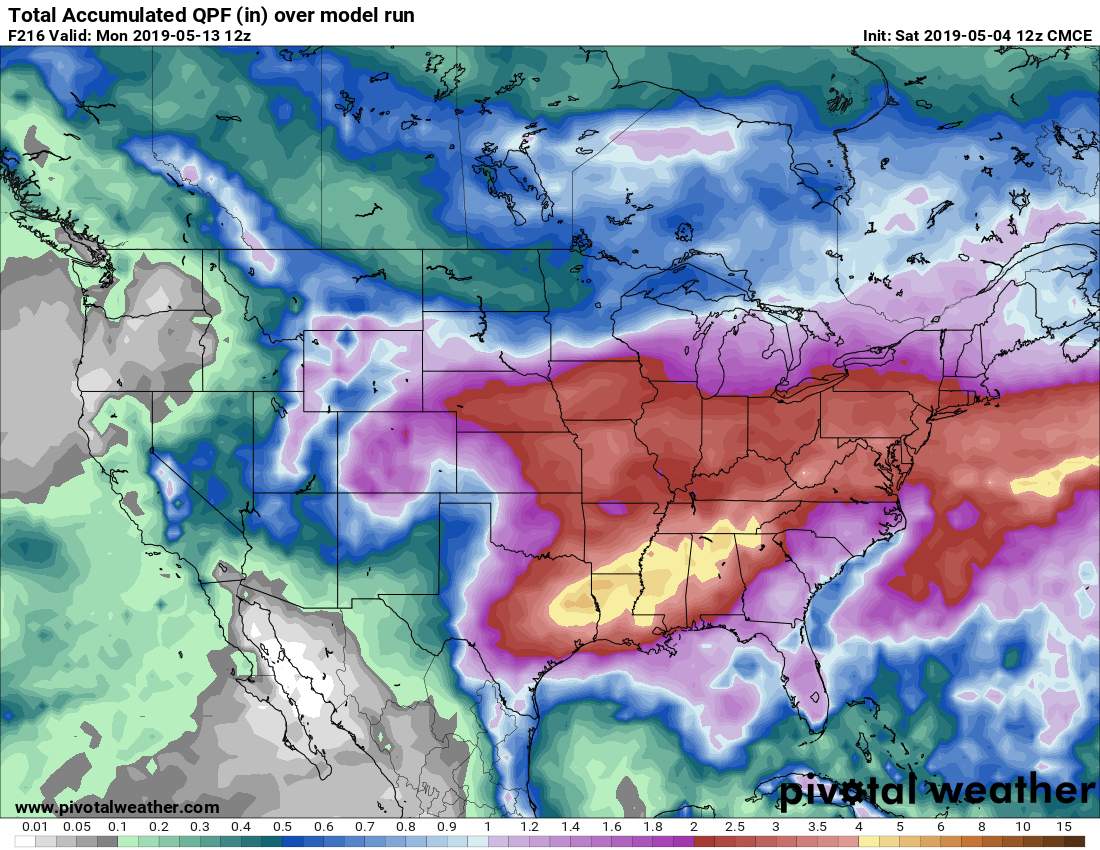 Looking ahead to next weekend, there is a strong signal among the EPS/GEPS for heavy precipitation from southeast Texas northeast to the southern Appalachians (see figure 2). This means that the flood threat very possibly could expand east.