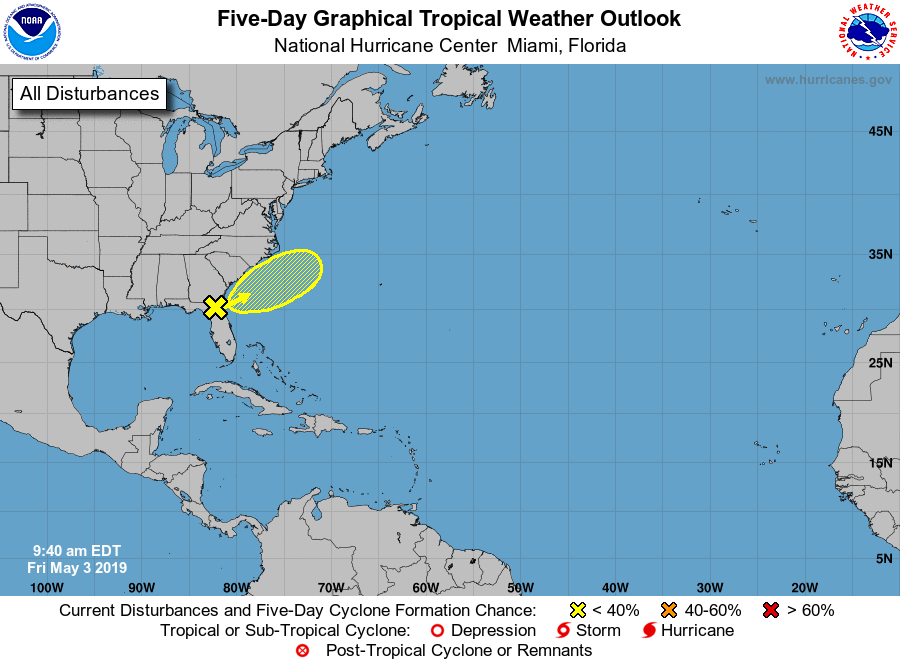 The surface trough we have been watching near Florida is now moving out of Florida and into the far western Atlantic, just off the coast of the Southeast US.
Wind shear is still too high for development. A pocket of lower shear is still expected tomorrow. This could allow for some slight development.
However, a frontal system is expected to absorb the area of interest (AOI) on Sunday.
Also, as of this writing, there was no support for development from the reliable GFS, ECMWF or UMKET models.
In their latest Special Tropical Weather Outlook, the National Hurricane Center kept the development chances at 10% over both the next 2 days and 5 days.
With all of that being said, tropical/subtropical development now seems very, very unlikely.
However, we could be looking at another shot at possible early/pre-season tropical or subtropical development between May 20th and June 5th.
We posted an in depth write-up for our patrons on this potential this morning. if you want access, consider becoming a patron.
We will talk more about this publicly as we get closer to the end of the month If we think that development is still a possibility.