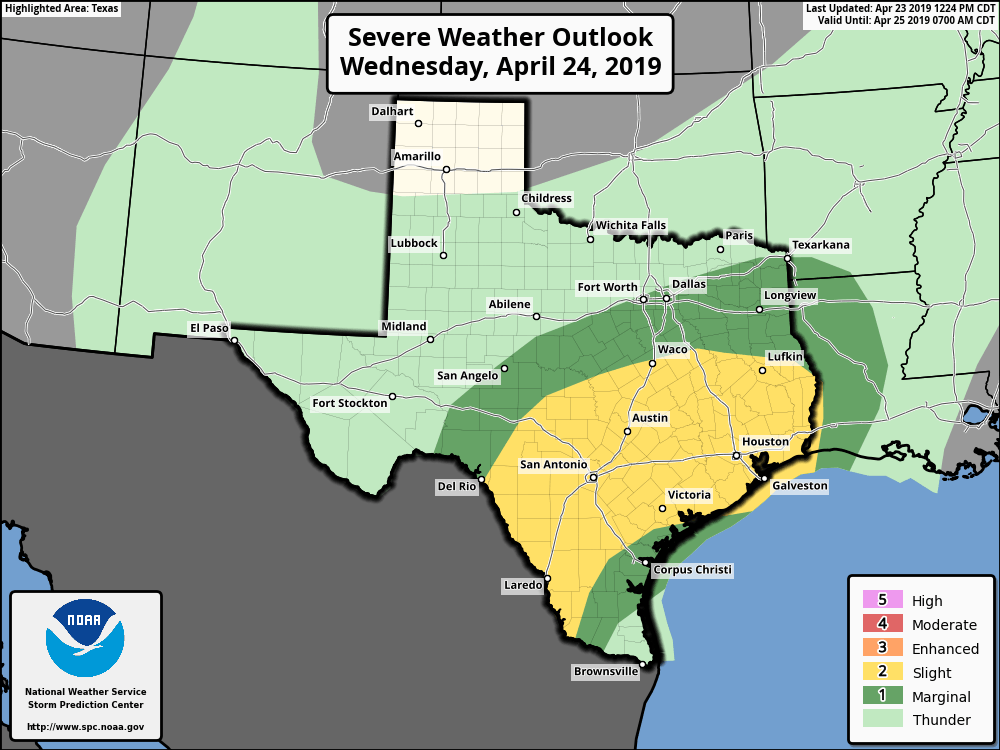 An upper-level low currently located over the Southwest U.S. and North Mexico is going to track across Texas tomorrow and into the Mississippi Valley Thursday.
At the surface, an associated front will drop into south Texas tomorrow. The formation of a surface low over east Texas is also expected, which will pivot into the Mississippi Valley by Thursday with the front in tow.
This will bring potential for severe weather tomorrow and Thursday.
Tomorrow
Storms will develop along/ahead of the aforementioned front by tomorrow afternoon across central and south Texas.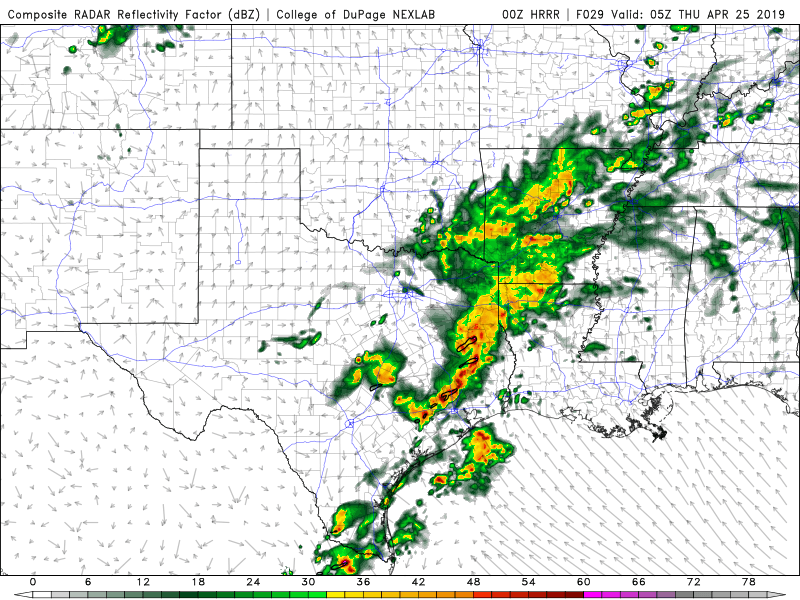 Semi-discrete supercells will be possible at first. However, a linear complex/QLCS is expected to evolve with time. The QLCS will shift into southeast Texas and southwest Louisiana overnight.
Any semi-discrete supercells could pose a threat for damaging wind gusts and large hail. Damaging winds will then become the main threat with the QLCS.
A tornado or two also can't be ruled out.
The Storm Prediction Center has outlined both a slight (level 2 out of 5) and marginal (level 1) risk for severe weather for tomorrow (see figure 1).
Thursday
Based on the latest model guidance, leftover activity from tomorrow will continue to progress across Louisiana and into Mississippi during the morning/early afternoon as the front pushes east.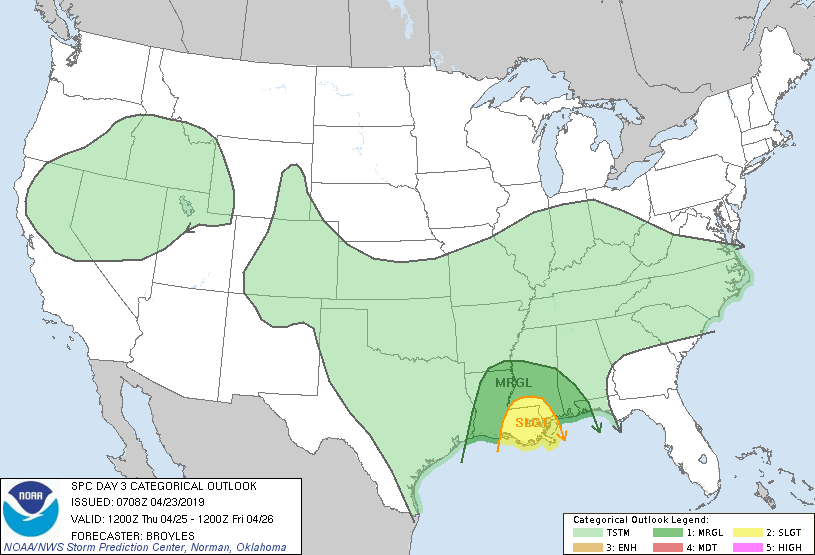 Instability is set to increase mid to late afternoon. This should allow for an uptick in intensity with any lingering activity and more convection (storms) to develop.
Activity will shift into southwest Alabama and the western Florida Panhandle tomorrow evening and overnight/early Friday – possibly in the form of another QLCS.
Right now, the primary threat is expected to be damaging wind gusts. But, just like with tomorrow, there will be potential for isolated, brief tornadoes.
The Storm Prediction Center has once again defined both a marginal (level 1) and slight (level 2) risk zone 9see figure 3). Note that, depending on what future data shows, the level 2 risk area could be expanded east.