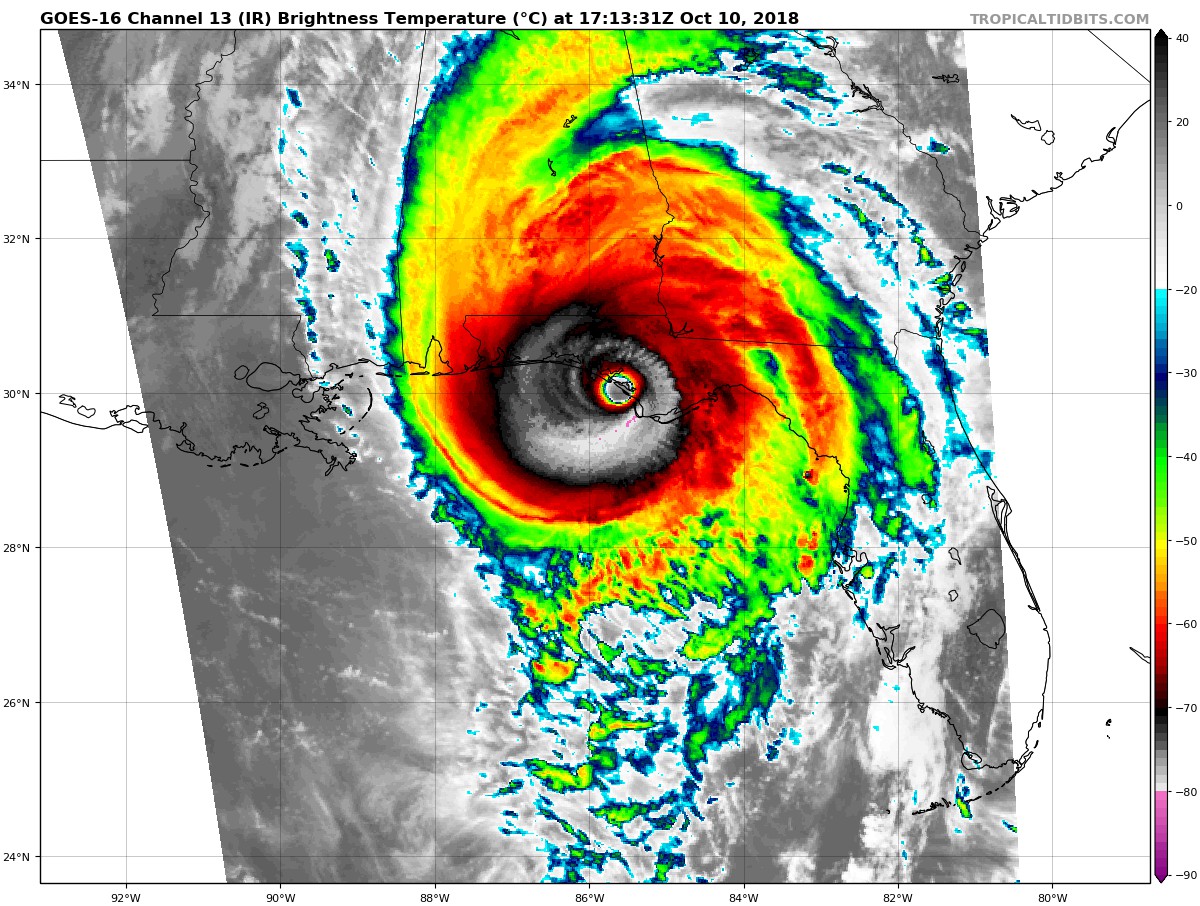 The National Hurricane Center (NHC)released the tropical cyclone report for Michael this morning.
According to the NHC website, TC reports "contain comprehensive information" on a storm. Meteorological statistics, casualties, damages, and post-analysis best track (six-hourly positions and intensities) are included.
During post-analysis, the NHC found Michael had estimated maximum sustained winds of 160 MPH at landfall on October 10th, 2018 near Mexico Beach, Fl and Tyndall Air Force Base, according to a press release from NOAA.
"The final best track intensity estimate of 140 knots (160 mph) was determined by a review of the available aircraft winds, surface winds, surface pressures, satellite intensity estimates and Doppler radar velocities – including data and analyses that were not available in real time."
This makes Michael a category 5 on the Saffir-Simpson scale.
The release also states that category 5 winds were likely only experienced "over a very small area at and near the coast," and that the increase in estimated wind speed is "of little practical significance in terms of the impacts."
For perspective, prior to Michael, there were only three category 5 hurricanes on record to make landfall in the United States: the 1935 Labor Day hurricane, Camille in 1969 and Andrew in 1992.
Michael also marks the latest date of a category 5 hurricane landfall in the United States.
Overall, Michael caused 16 deaths and roughly $25 billion worth of damage in the United States.