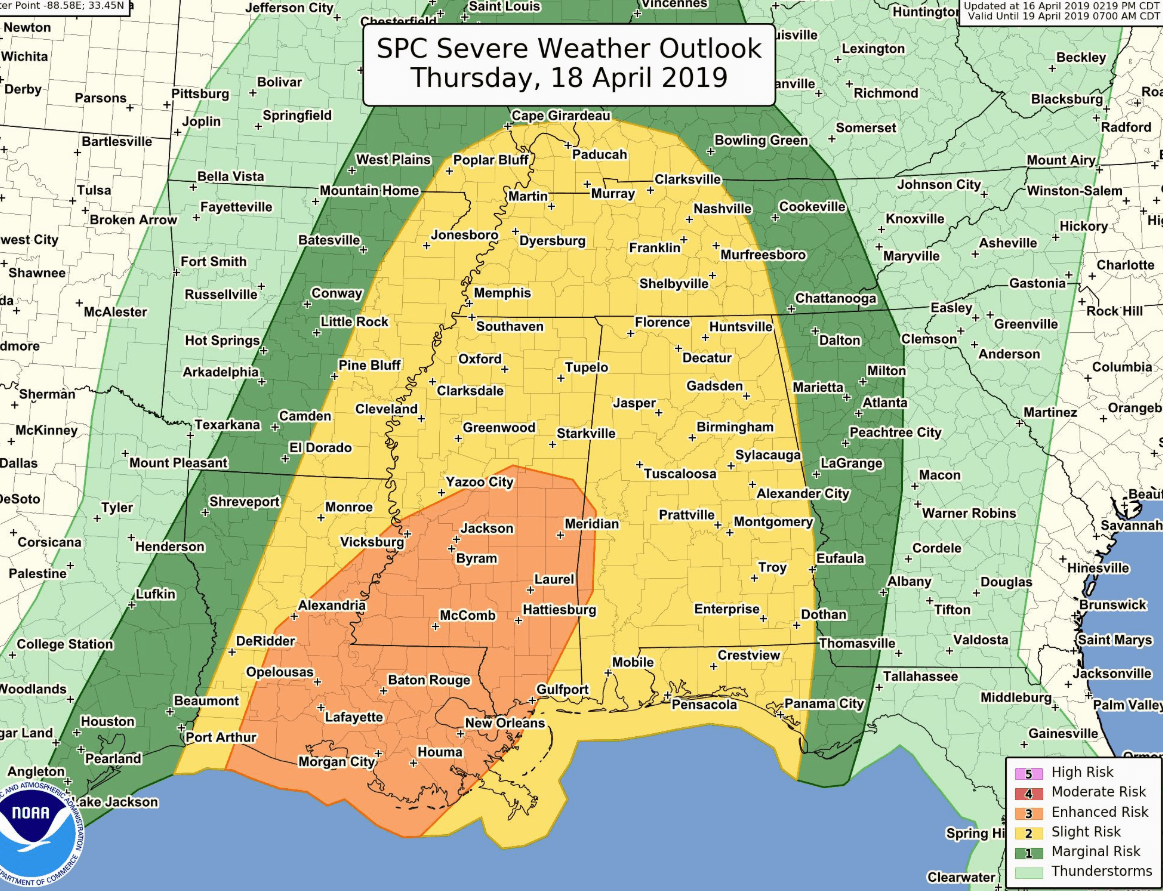 A multi-day severe weather event is still expected to unfold tomorrow and Thursday.
Tomorrow
A capping inversion, also called a "CAP" or "lid," will delay storm development for much of the day. However, discrete cells should eventually develop along/ahead of a dry line by the late afternoon/evening, just after the peak of daytime heating (see figure 3).
Overnight, a cold front will start to advance east, allowing activity to become more widespread. We should see a squall line form along the front (generally along/east of I-35) and race off to the east. But model guidance suggests that it will weaken/break up early Thursday morning.
With steep lapse rates (500 – 700 mb) and high CAPE values predicted, scattered to numerous strong to severe storms are likely.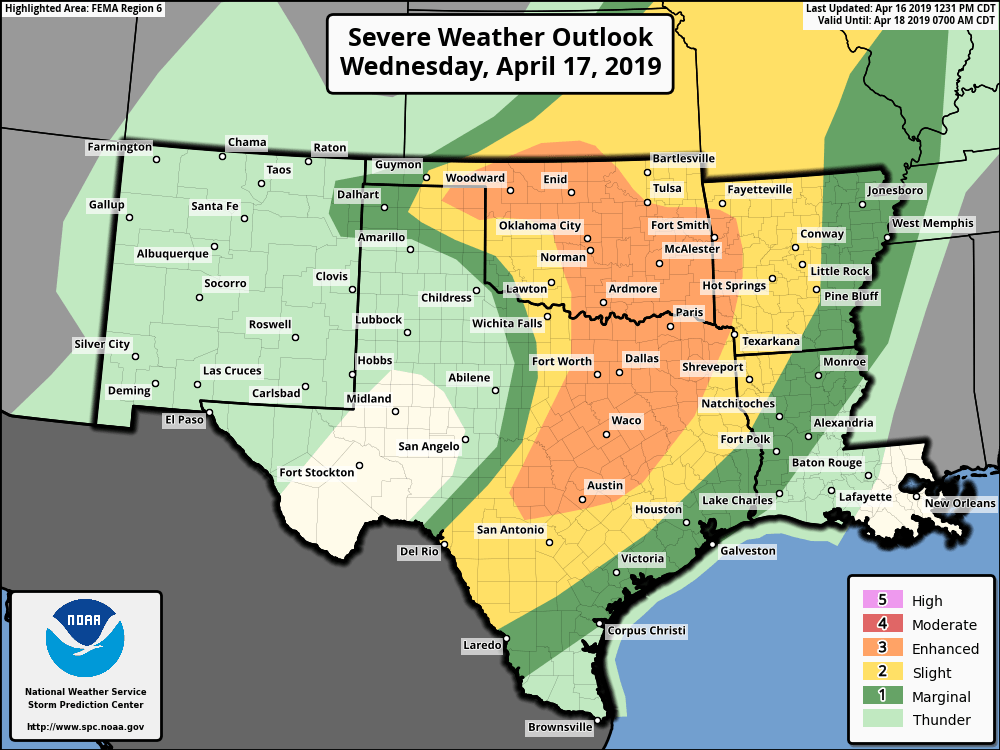 The Storm Prediction Center (SPC) has maintained a level 3 (out of 5) enhanced risk area (see figure 2); it spans areas from just north of San Antonio, TX into northeast Texas, including Dallas and Fort-Worth. This is where the greatest risk for severe weather will be.
Projected shear profiles look less favorable for tornadoes now. This is not to say that the tornado threat will be zero. In fact, a few isolated tornadoes will certainly be possible.
However, large hail and damaging winds are going to be of greater concern, with the latter evolving into the primary threat with the squall.
Thursday
Numerous to widespread storms are likely going to develop across Louisiana late morning/early afternoon, as the cold front continues to advance east.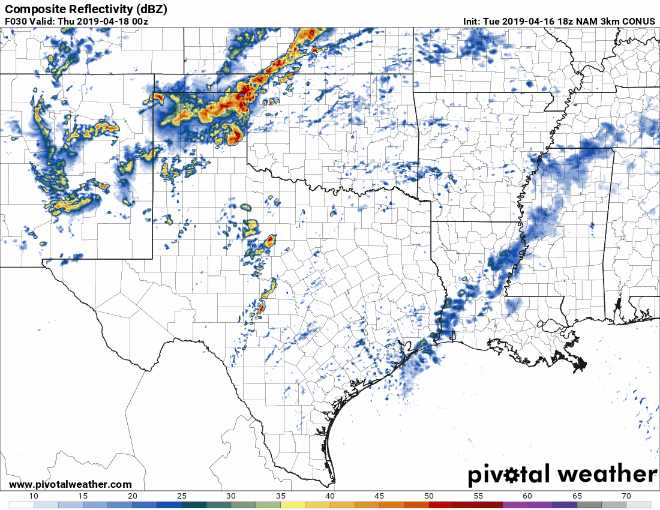 This activity should then spread into Mississippi by mid to late afternoon. By the evening/overnight hours, storms will work move into Alabama and the Florida Panhandle.
Sufficient CAPE (instability) and shear will once again allow for scattered to numerous strong to severe storms.
Another squall line/band of storms is likely to form. Also, unlike with tomorrow, it does appear that atmospheric conditions could be more conducive for supercells ahead of the main line, which would suggest a heightened tornado threat.
Because of the possible heightened potential for supercells/tornadoes, the SPC has defined a level 3 enhanced risk area for parts of Louisiana, Mississippi and a small part of west Alabama (see figure 1).
This is where the more robust severe threat is likely to be based on the latest data. But note that there could be refinements.
While there could be a notable tornado threat, it should be noted that severe damaging wind gusts and hail will also be possible.
Prepare
Stay weather aware tomorrow and Thursday. Monitor the forecast, have a way to receive watches/warnings, and know your safe place.