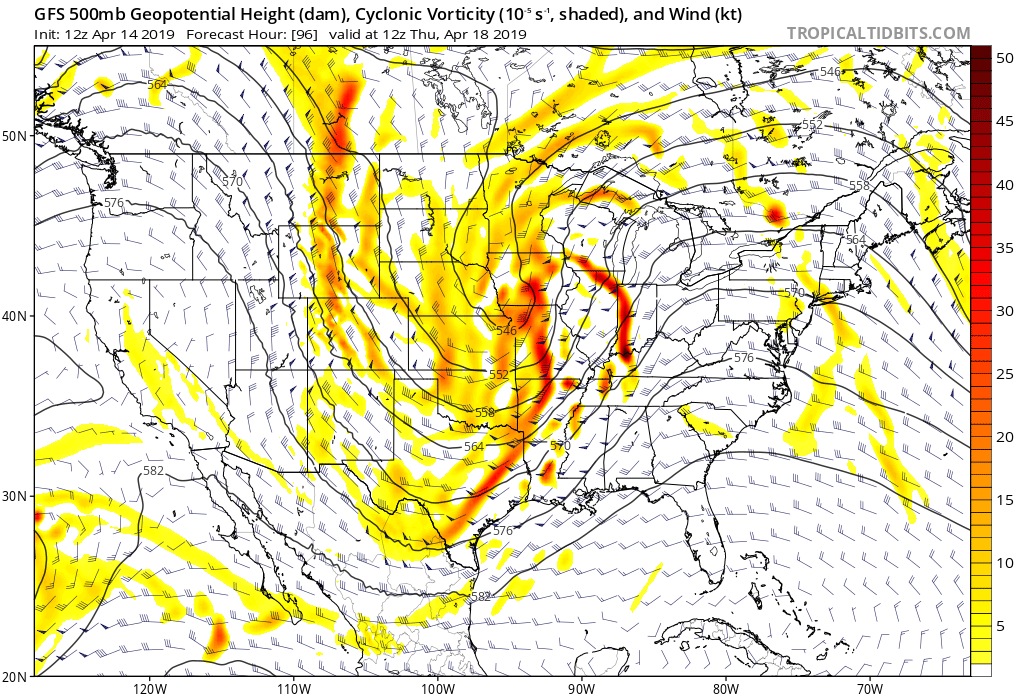 Model guidance is depicting a strong upper-level trough to move out of the Rockies and into the Plains on Wednesday, the Mississippi Valley Thursday, and into the Eastern U.S. Friday – Saturday.
At the surface, the trough will be accompanied by a deepening surface low and frontal system.
It is looking like this storm system will bring another episode of severe weather.
The latest analog guidance is signaling a notable threat for Wednesday, Thursday and Friday.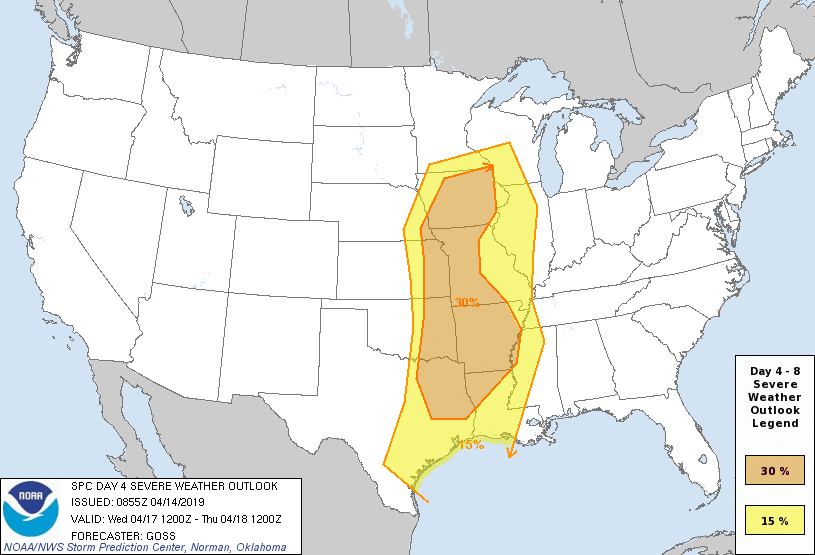 Both a 30% (enhanced) and 15% (slight) risk area have already been highlighted for Wednesday, with a large 15% risk area both Thursday and Friday.
But, since we are 3 – 4 days out, placement of the greatest threat, timing, the primary hazard(s) and magnitude are not known.
This is something we will continue to monitor going into the work week.