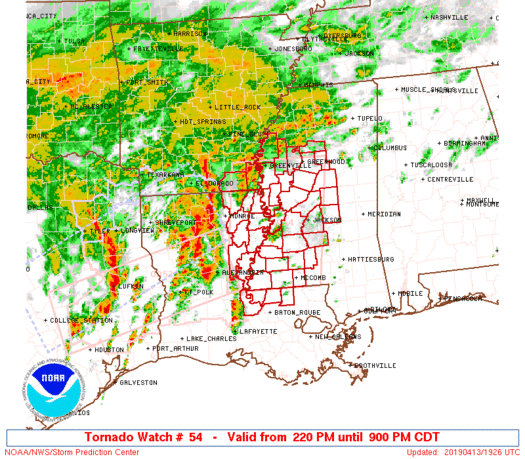 A new tornado watch is now in effect for parts of east Louisiana and west and central Mississippi until 9 PM CDT.
A few tornadoes are likely, a couple of which could be intense (EF-2 +).
Damaging wind gusts up to 75 mph and instances of large hail up to about 2″ in diameter are also likely.