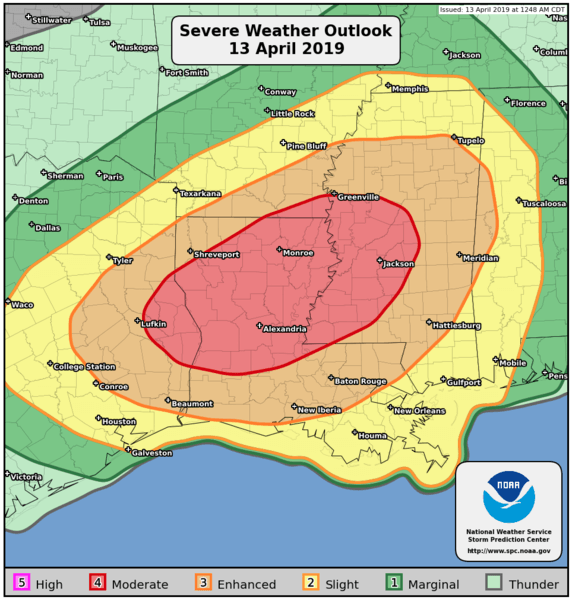 There continues to be a significant threat for severe weather today from east Texas into the lower Mississippi Valley, and a severe weather outbreak is still likely to unfold. The threat is then still expected to move into the Southeast tonight and tomorrow.
Timing
Storms will likely initiate over east Texas and west/north Louisiana around noon CDT as CAPE increases.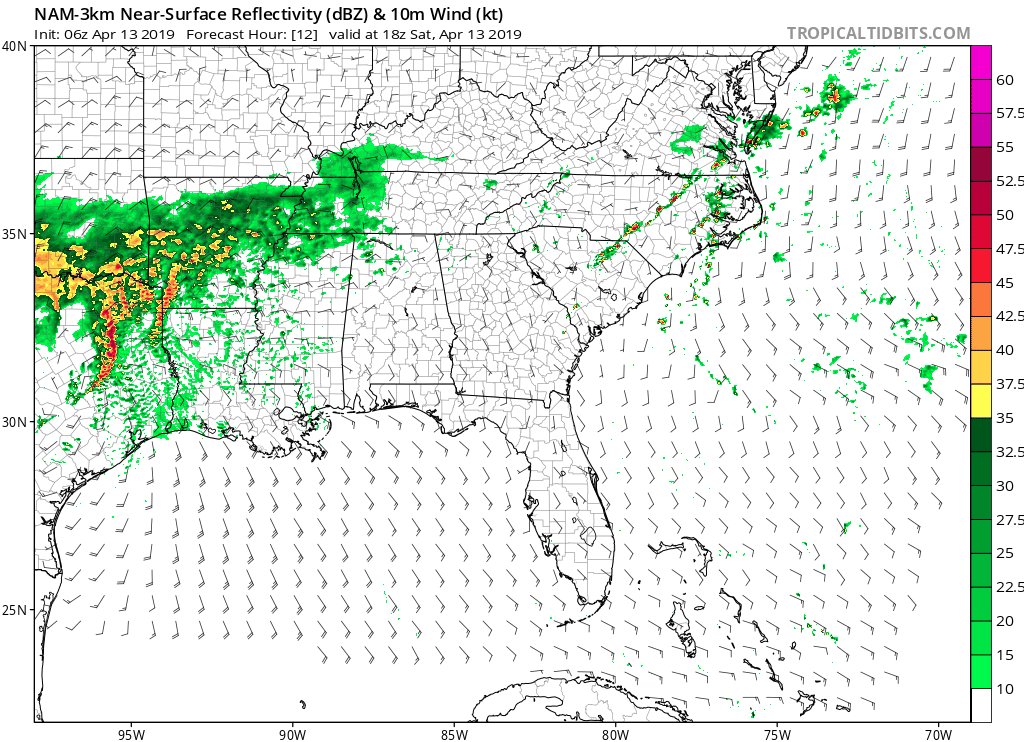 Activity should then shift/develop east, into the remainder of Louisiana and Mississippi, late this afternoon and evening.
Placement
The Storm Prediction Center (SPC) has expanded the level 4 MODERATE risk area; more of west Mississippi is now included (see figure 1).
Widespread severe storms are most likely in the level 3 (enhanced) and level 4 (moderate) risk areas.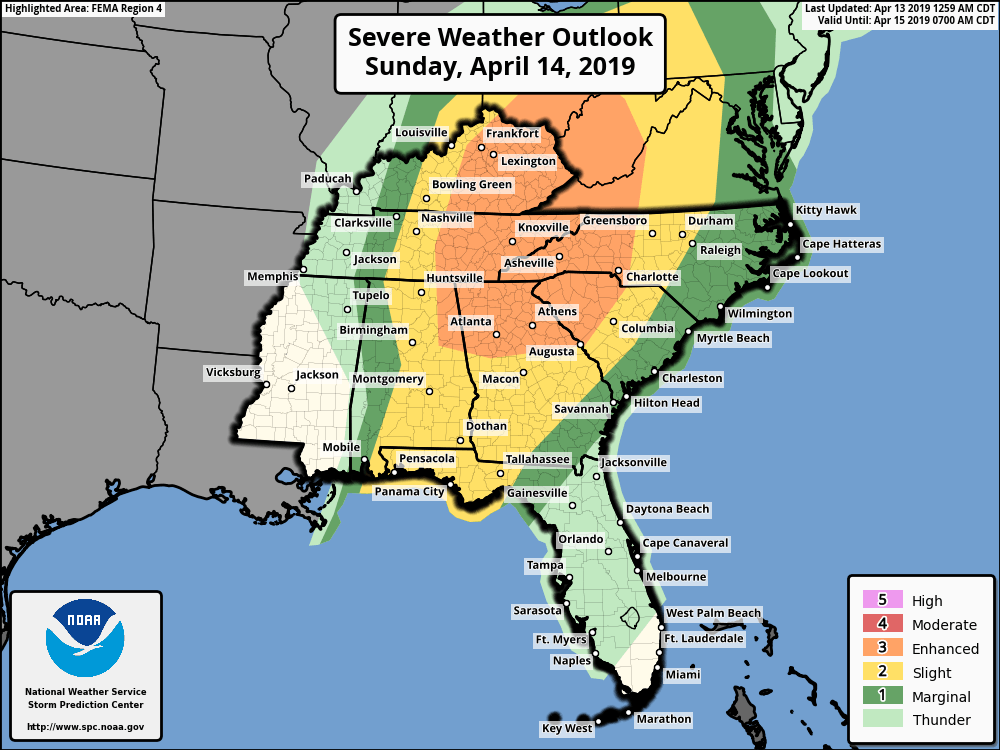 Tomorrow, the SPC has trimmed the enhanced risk area to include only extreme northeast Alabama (see figure 3). Other than that, the risk zone for tomorrow remains relatively unchanged.
Threats
Strong/violent long-track tornadoes could occur this afternoon and evening. The SPC states in their morning convective outlook that a "regional outbreak of tornadoes" could occur within the Moderate risk area.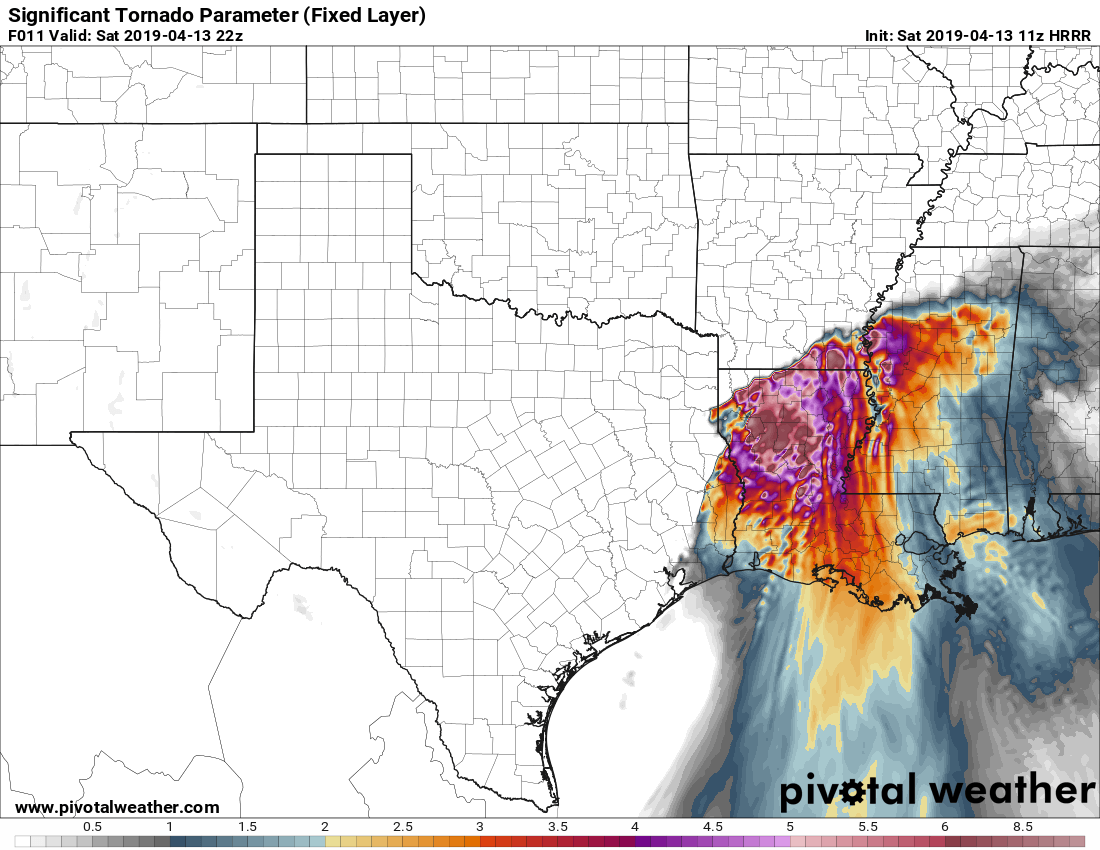 In addition to the tornadoes, damaging wind gusts and instances of large hail are also likely.
Tonight and tomorrow, the tornado threat will lessen. It won't be zero, though. The main threats will become hail and damaging straight-line wind gusts.
Squall Line Looking Less Likely
Shear profiles are going to favor sueprcells this afternoon and evening. Some storm clusters are also possible.
However, the latest high resolution model guidance has backed off on the idea of a well defined squall developing.
Instead, they show a broken band of storms shifting east overnight into tomorrow morning (see figure 2). But this this does NOT mean the severe threat magically goes away.
Prepare
At this point you should know your safe place and have a way to receive watches and warnings.
The best thing to do now is monitor the weather, listen for watch/warning info, and proceed to your safe place if a warning is issued for your location.