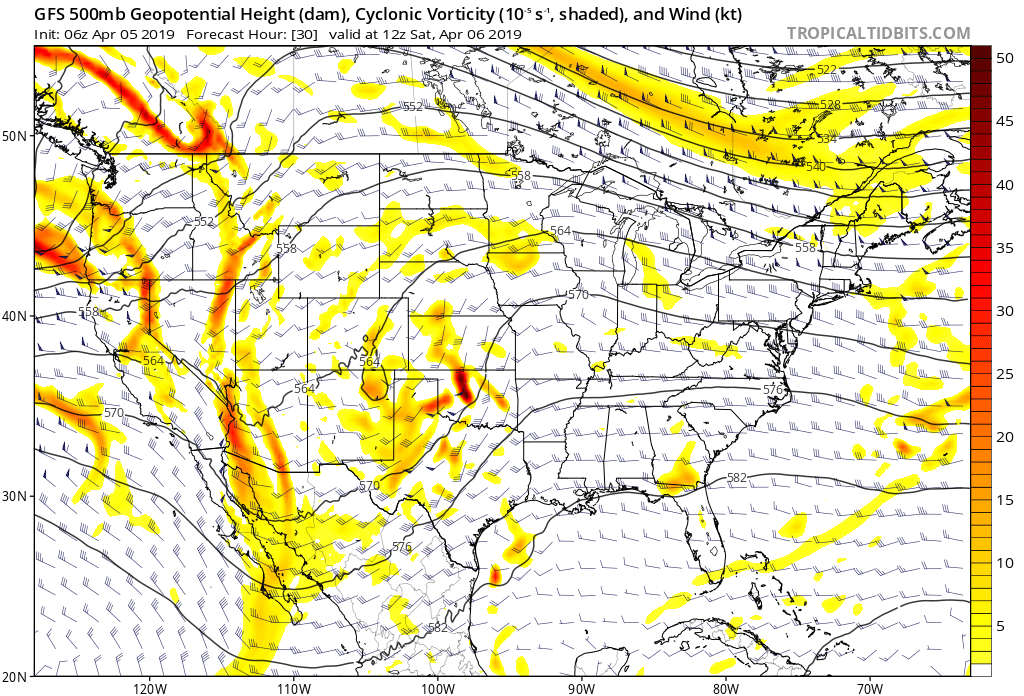 An active weekend in the weather department looks to shaping up for the parts of the Plains and Mississippi Valley.
The culprit is going to be two disturbances, the first of which will eject northeast out of Mexico and into the Plains tomorrow (see figure 1). The second disturbance will quickly follow, lifting from Texas into the Mississippi Valley Sunday.
Both disturbances are going to bring multiple waves of storms – some potentially strong to severe.
Heavy Rain
Heavy, soaking rain is a given. Amounts should range from 1-2 inches, with locally higher totals in the 2 – 4 inch range possible (see figure 2).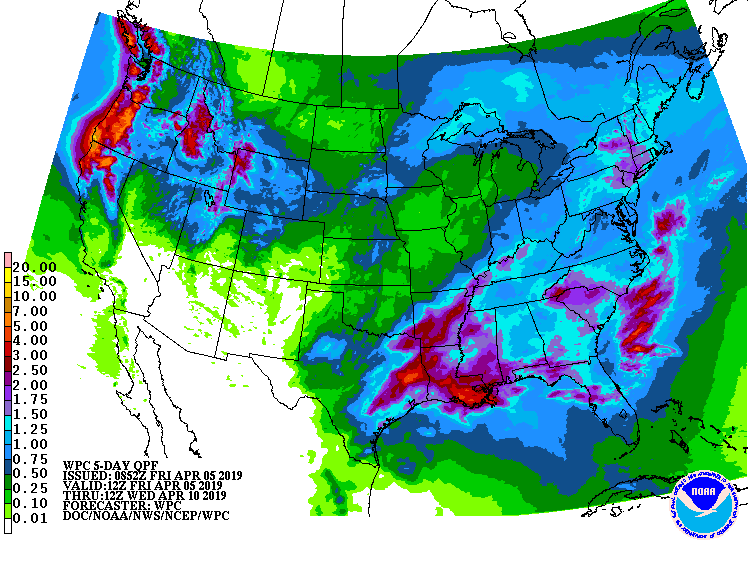 Flash flooding and/or nuisance type flooding will be an issue.
Severe Threat – Tomorrow
With models projecting very high surface-based CAPE (instability) and sufficient shear values, severe storms are going to be a possibility.
The Storm Prediction Center (SPC) has defined a fairly broad level 2 (slight) risk area.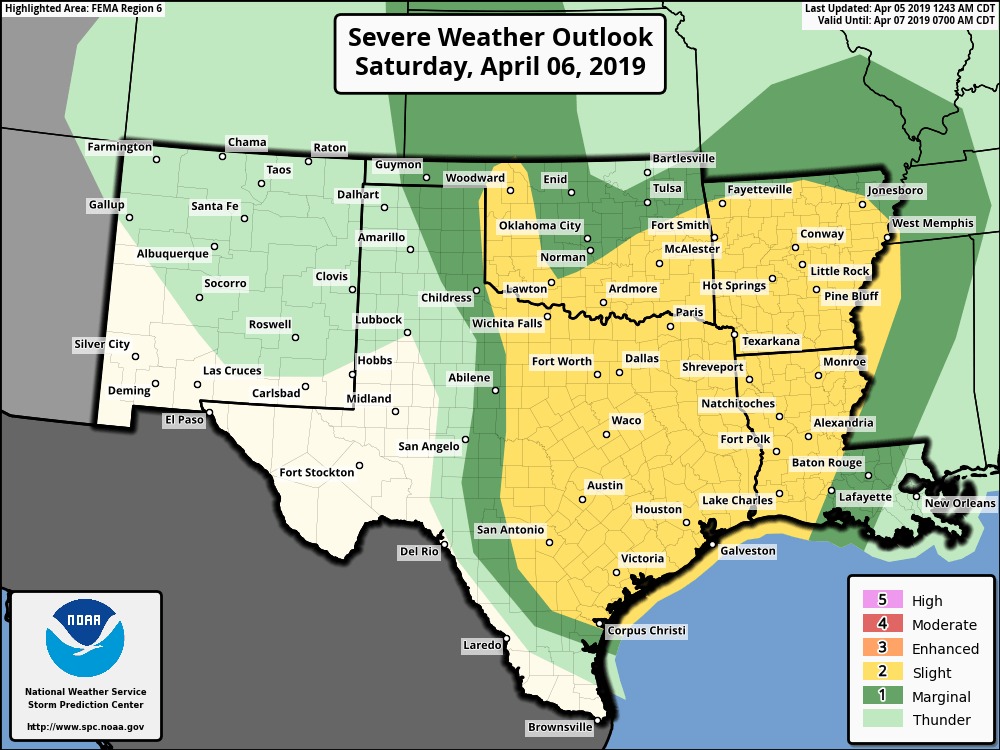 Much of east Texas, Louisiana, and parts of Mississippi are included (see figure 3). However, refinements are likely later today and/or tomorrow.
Multiple clusters of storms are likely. There could also be line segments and embedded supercells.
All modes of severe weather (tornadoes, damaging winds, and hail) will be on the table.
Severe Threat – Sunday
The threat zone will shift slightly east, as depicted in the day 3 SPC outlook.
Active weekend in the weather department ahead for parts of the Plains and Mississippi River Valley. pic.twitter.com/m3jU5BpwGJ

— Gulf Coast Storm Center (@GCSCWX) April 5, 2019
Model guidance is predicting high CAPE again. It also looks like a low-level jet will develop – something that is not expected for tomorrow.
Strong/damaging wind gusts, tornadoes, and hail will all once again be a concern.
Next Week
Widespread convective activity will spread into the Southeast Monday.
And yes, it is possible that the risk for strong to severe storms will also carry over. But at this time, no risk area has been defined by the SPC.