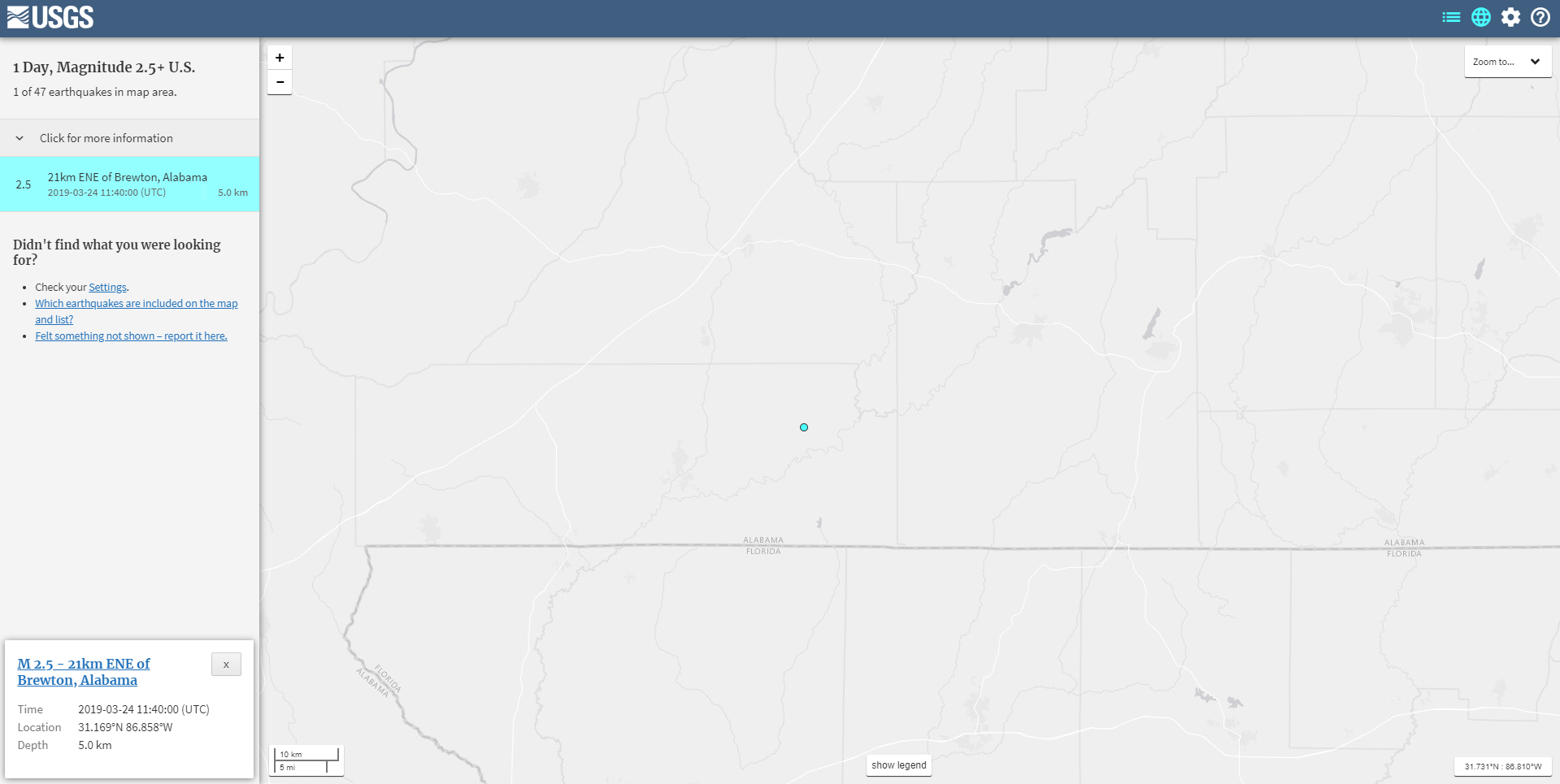 A minor earthquake occurred near the Alabama-Florida border this morning around 6:40 AM CDT.
There were numerous reports of ground shaking in south Escambia County, AL and north Santa Rosa County, FL.
Numerous reports of ground shaking & houses shaking this morning across northern Santa Rosa County, FL & areas near Pollard, AL. This points to a likely 5th minor earthquake to affect these areas in the last month. Working on USGS confirmation right now… https://t.co/v9A6u0oUWc pic.twitter.com/PlISj392nu

— Spinks Megginson (@rzweather) March 24, 2019
The quake was confirmed to be a magnitude 2.5 by the USGS, with an epicenter in northeast Escambia County, AL.
This is the fifth earthquake to occur in this region in the past month.
UPDATE – Monday, March 25th, 5 PM CDT: The USGS has moved the epicenter to NE Escambia County, FL. This is closer to where shaking was reported. The magnitude was also upgraded slightly to 2.7.