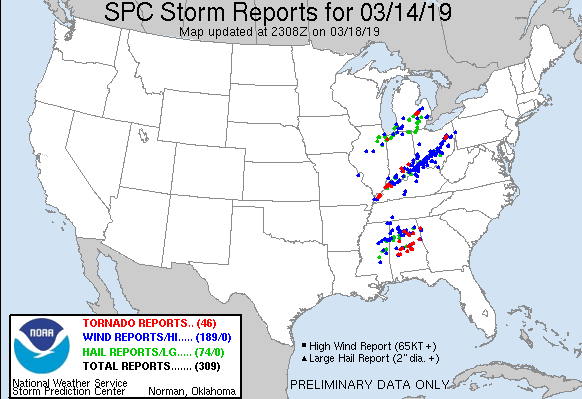 15 tornadoes occurred across North and Central Alabama last Thursday (March 14th) during the afternoon and evening.
Most were either an EF-0 or EF-1.
However, there was one EF-2 that touched down in Elmore County, AL. It is estimated to have had peak winds of 120mph. The result was tree and roof damage.
Some homes lost entire roofs where the storm tracked at its peak.
According to the public information statement issued by National Weather Service Birmingham, a single cell produced 4 separate EF-0 tornadoes.
The cell that spawned the EF-2 in Elmore County also produced 3 tornadoes.
You can read the information statement from NWS Birmingham for yourself here for more details.