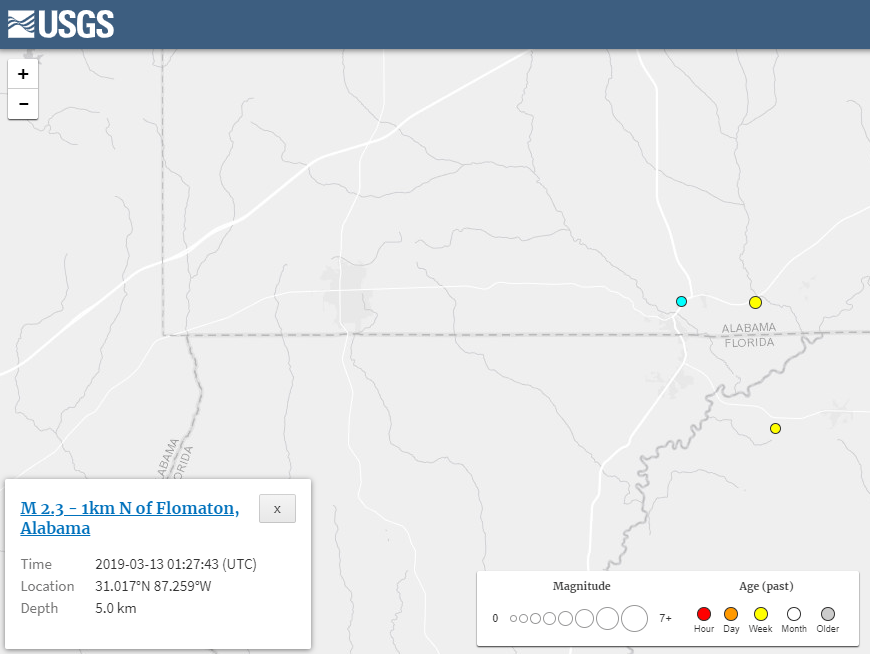 Another small earthquake struck along the Florida-Alabama border around 8:30 PM CDT last night.
According to the USGS, the quake was a magnitude 2.3, with the epicenter again near the small town of Flomaton, AL. It was not strong enough to cause any damage, but could be felt.
This is the third quake to strike this area since the 7th.
While earthquakes are rare in this area, they are not unheard of.
At this time, there is absolutely no reason to believe that these smaller events are foreshocks of a larger seismic event.
For future updates, be sure to follow us on social media: