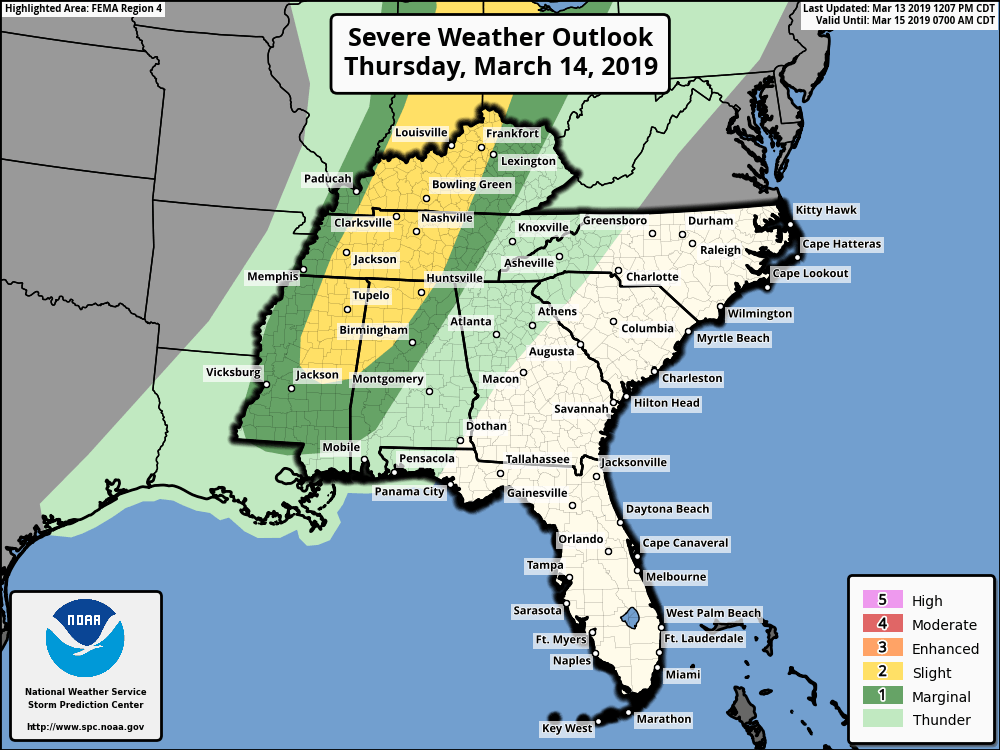 A front trailing the "bomb cyclone" is going to advance slowly into the Southeast tomorrow.
Strong to severe storms are going to be possible across much of Mississippi and west and north Alabama. The Storm Prediction Center has hatched a level 2 (slight) risk area.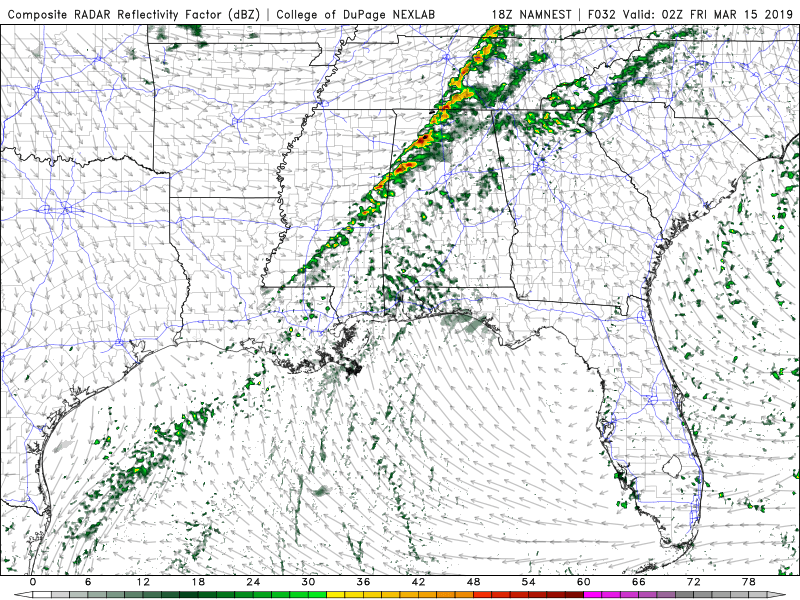 The greatest threat will come tomorrow evening into tomorrow night, generally north of I-20 and west of I-65.
Forcing won't be the best. Nonetheless, we anticipate a narrow line/band of storms to form from east Louisiana to north Mississippi and push east. The southern extent of this line/band will be less organized.
Decent bulk shear values remain likely. Additionally, CAPE/instability is now expected to be a bit higher (~ 500 – 1,500 j/KG) than originally thought. Model guidance also depicts storm relative helicity values will be in the 200 to roughly 400 m2/s2 range.
The primary threat will be damaging winds. However, a brief tornado or two will also be possible.
For future updates, be sure to follow us on social media: