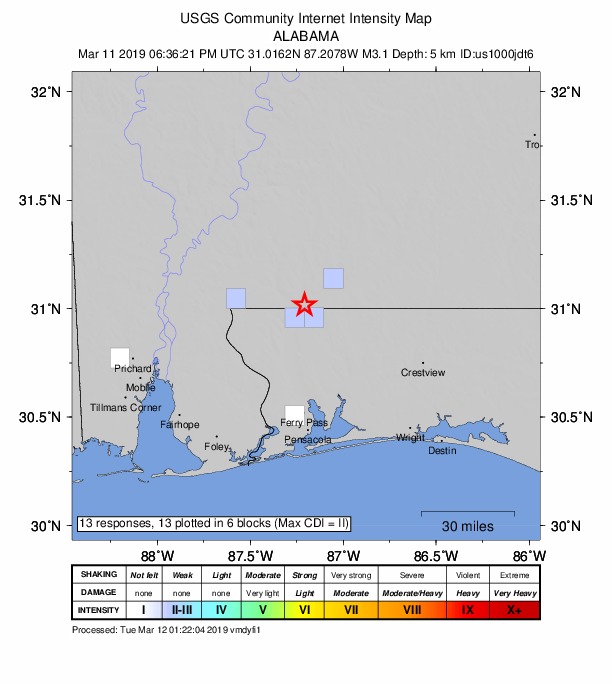 According to the United States Geological Service (USGS), a magnitude 3.1 earthquake occurred in Escambia County, AL near Flomaton at 1;36 PM this afternoon.
There was no damage, as the quake was minor. However, there were reports of shaking.
This comes on the heals of a 2.6 magnitude earthquake in Escambia County, Fl close to Jay last Wednesday night (March 6th).
For future updates, be sure to follow us on social media: