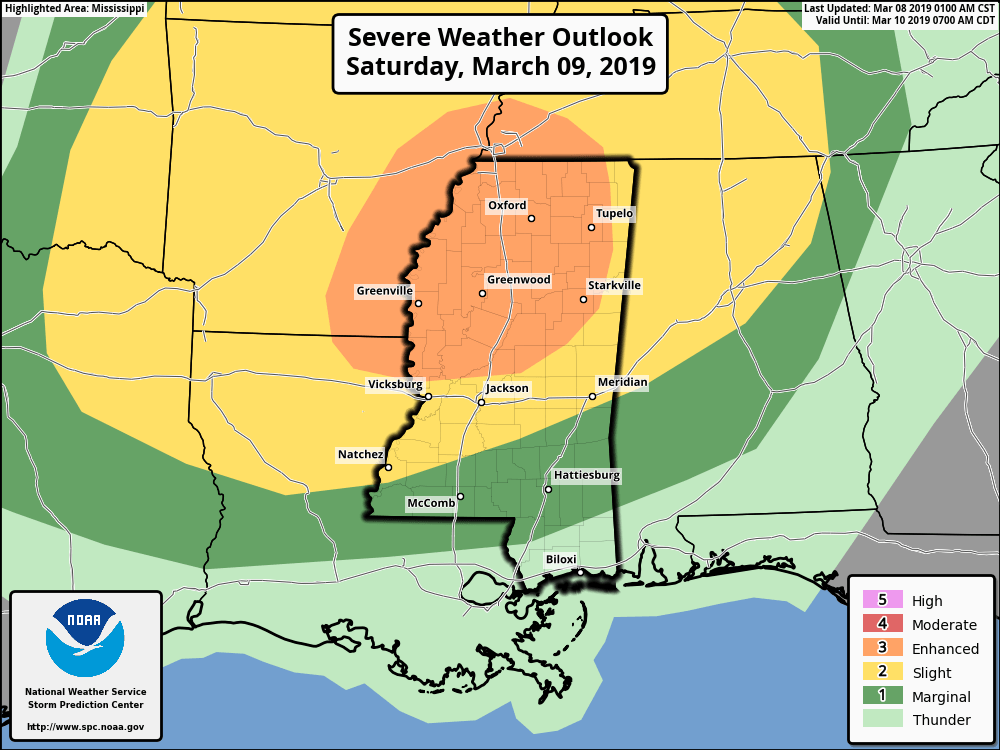 A level 3 (enhanced) risk area has been delineated for tomorrow. For Sunday, a level 1 (marginal) risk zone has also been defined.
TOMORROW
There have been no changes to our thinking.
Setup
Model guidance continues to advertise strong shear. However, the extent of destabilization remains questionable. Decreasing shear and lift will limit overall severe threat and coverage overnight/Sunday morning.
Timing
In regard to timing, we anticipate storms convective activity along/ahead of the front tomorrow morning/early afternoon over Northeast Texas, North Louisiana, and Arkansas to spread east throughout the day and into the evening. The aforementioned activity will likely evolve into a squall line at some point.
The severe threat will be highest Saturday afternoon/evening, in the level 3 risk area.
Placement
Level 3 (enhanced): This is where the better parameters, and thus greatest risk for severe weather, will be. All modes of severe weather will be possible. The main threats will be damaging winds and tornadoes.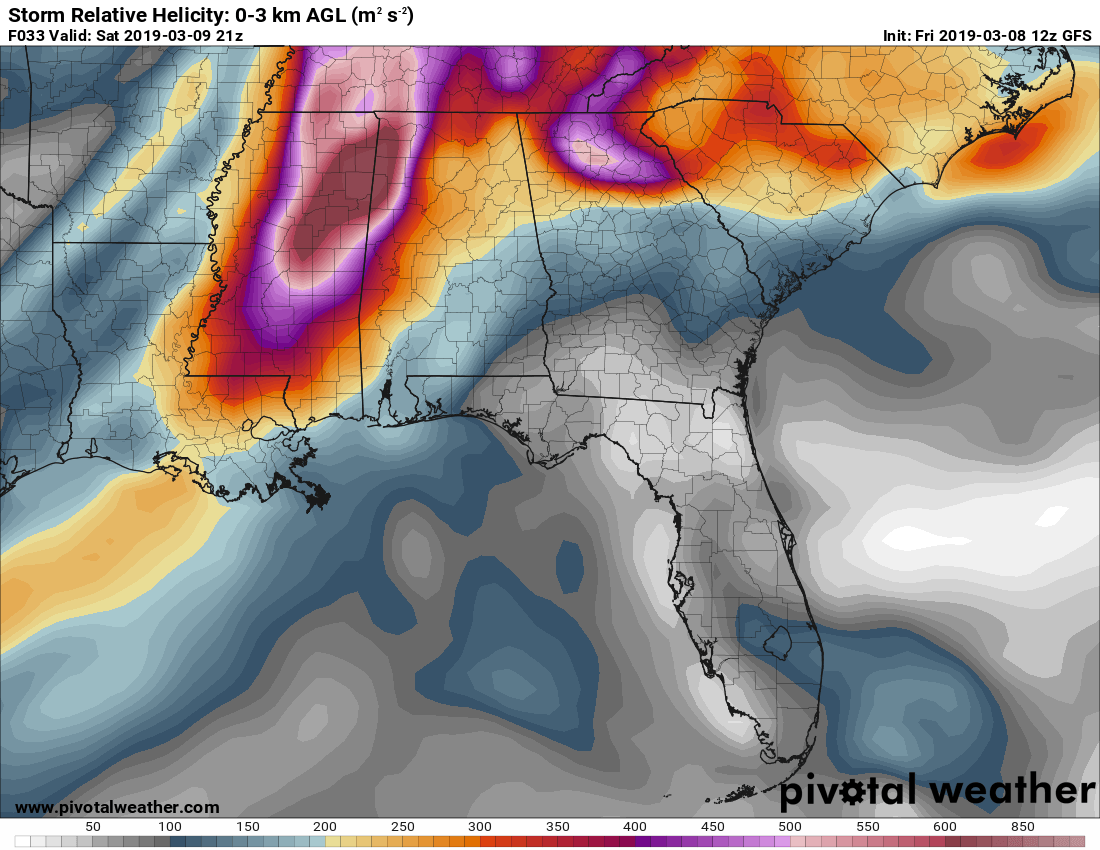 Moreover, with high storm relative helicity (SRH) and bulk shear values expected, a strong tornado or two will be a concern with any supercells.
Level 2 (slight): A few strong to severe storms possible. Damaging winds and a tornado or two will be the primary concern.
Level 1 (marginal): An isolated strong to severe storm capable of producing gusty winds and perhaps a tornado or two possible.
SUNDAY
The Storm Prediction Center has hatched a level 1 risk for Southeast Mississippi, South Alabama, Florida Panhandle, and a chunk of the Southeast.
We expect the front to stall. This should for scattered thunderstorm activity throughout the day. CAPE is predicted to remain elevated. Consequently, an isolated strong/severe storm can't be ruled out. The main hazard will be strong wind gusts.
HEAVY RAIN
4 – 6″ of rain is forecast for the lower Mississippi Valley and Tennessee Valley over the next 7 days.
More heavy rain for the MS and TN Valley over the next week. Expecting 3-6″ of rain over a large area, with this same area having seen very wet conditions over the past month as well. Thus unfortunately, additional flooding is likely this weekend into next week. pic.twitter.com/8vWWRqtzg3

— NWS WPC (@NWSWPC) March 7, 2019
This is not definitely not needed and will lead to additional flooding issues.
---
For future updates, be sure to follow us on social media: