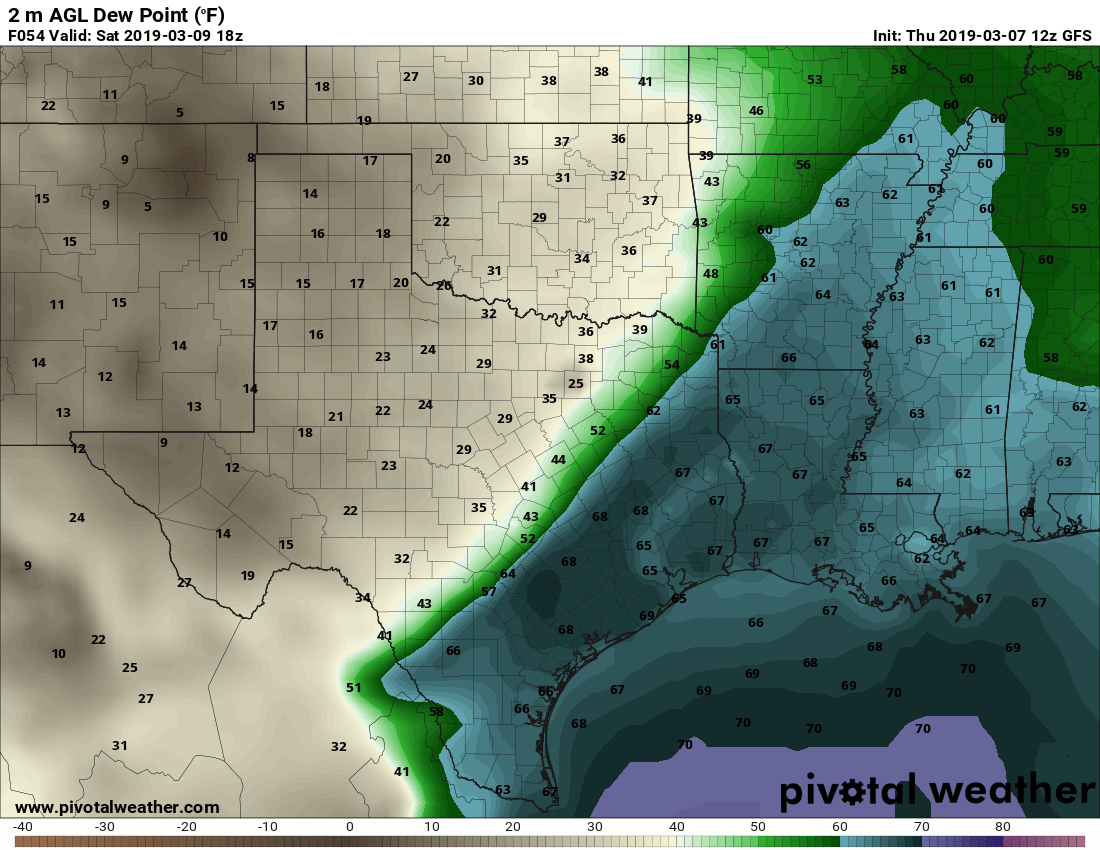 There has not been much change in our thinking regarding the severe weather threat this weekend.
Setup
Strong to severe storms are going to be possible along/ahead of an east moving front Saturday into Sunday.
Favorable parameters for severe thunderstorm activity continue to be predicted by model guidance Saturday into Saturday evening. However, it does look like CAPE will be lower than initially  and could be a limiting factor.
We should see the severe threat decrease overnight into Sunday. This is because shear is going to drop off and forcing is going to become displaced from the warm sector.
Placement
Saturday: The Storm Prediction Center has trimmed the slight (level 2/5) risk area a bit. Additionally, they also defined a marginal (level 1/5) risk zone.
Still watching severe potential Saturday – Sunday. pic.twitter.com/I2ohSMZMEB

— Gulf Coast Storm Center (@GCSCWX) March 7, 2019
Based on model projections, it appears the greatest chance for severe thunderstorm activity will stretch from the Mississippi Delta to the Tennessee Valley, closer to better forcing. We do note that an enhanced risk area added in subsequent outlooks.
Sunday: The 15% risk area is largely unchanged. It is important to note that this outlook is valid starting at 6 AM Sunday. So it is illustrating the idea of the threat carrying over into the first half of Sunday and not necessarily a separate severe threat. However, it does seem like the front becoming quasi-stationary combined with some lingering could support a continued low-end severe risk.
Timing
Activity will initiate in East Texas/West Louisiana by early Saturday afternoon, spreading east into early Sunday.
Threats
Damaging winds and tornadoes continue to look like the primary concern. But all modes of severe weather will definitely be possible.
For future updates, be sure to follow us on social media: