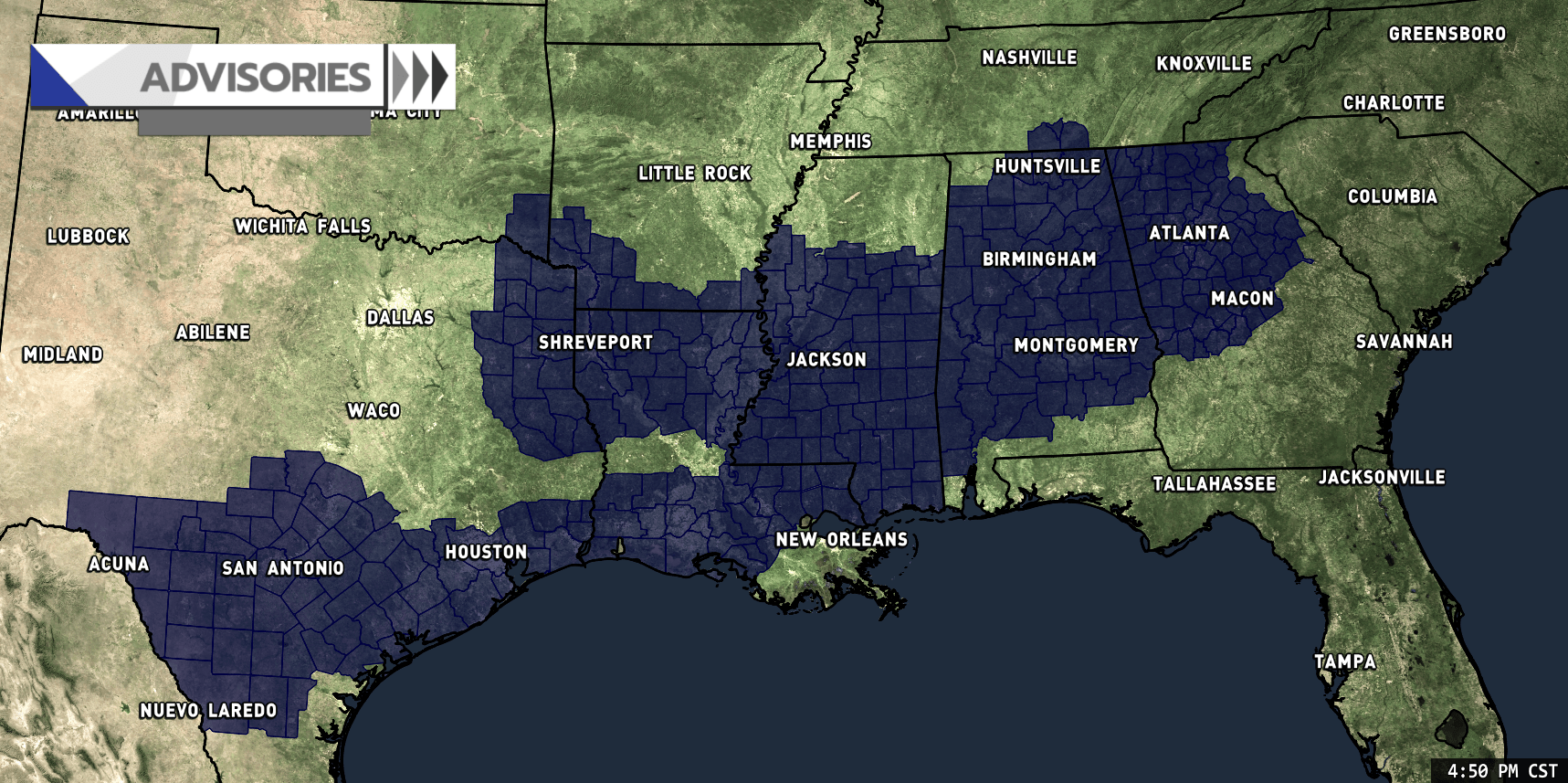 Since the passage of yesterday's front, winter has returned with a vengeance.
Freeze warnings are in effect for both tomorrow morning (see figure 1) and Wednesday morning for a large chunk of the Gulf Coast states.
There is a hard freeze warning for portions of southeast Texas and southwest Louisiana tonight too. A freeze watch is also in effect for the western Florida Panhandle and a small portion of southwest Alabama for tomorrow night.
🧥🧣🧤Prepare for cold temperatures tonight! A Freeze Warning is now in effect for tonight over much of the area northwest of I-65. A freeze watch is in effect for Tuesday night.

— NWS Mobile (@NWSMobile) March 4, 2019
Tonight: Lows will range from the lower/mid 20s for north/central Texas, Louisiana, Mississippi, and Alabama, with lower/mid 30s near the coast. For the western Gulf Coast — from about Morgan City, LA to Corpus Christi, TX — upper 20s to lower 30s are likely.
Tomorrow night: Similar temperatures are likely. However, upper 20s/lower 30s will make it a bit farther south and east, into the central Gulf Coast region. Temperatures should remain above freezing along the immediate coast though. Also, the Texas Gulf Coast will stay above freezing.
For future updates, be sure to follow us on social media:
You can also subscribe to get notified of new blog posts via email here.