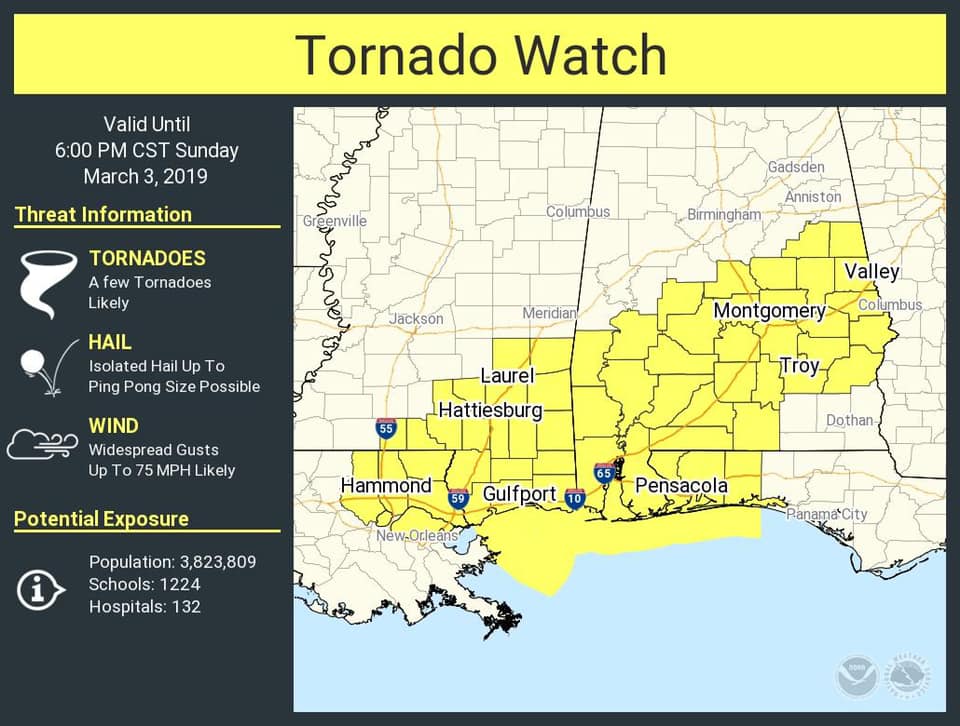 A tornado watch has been issued for southeast Louisiana and Mississippi, all of south Alabama, and the western Florida Panhandle until 6 PM CST this evening.
Primary threats include…
Tornadoes with a couple intense tornadoes possible.
Widespread damaging winds with isolated significant gusts
to 75 mph possible.
Isolated large hail with hail up to 1.5 inches in diameter possible.
UPDATE (11:43 AM CST): A separate tornado watch (number 8) has also been issued for the remainder of the Florida Panhandle and Coffee Geneva, Houston, Henry, and Dale counties in Alabama until 7 PM CST.
For future updates, be sure to follow us on social media
You can also subscribe to get notified of new blog posts via email here.