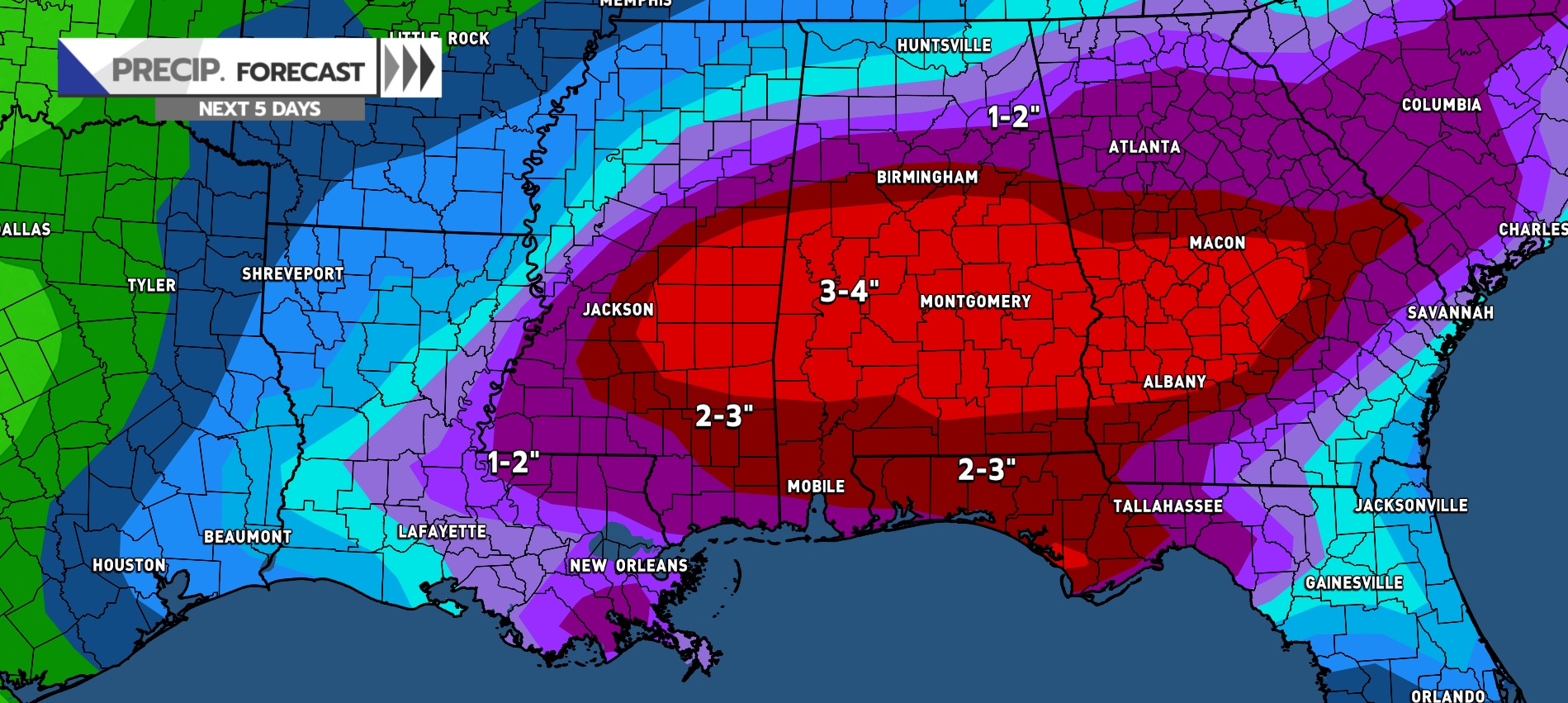 A wave low pressure is forecast to track across the South this weekend. Timing was looking like Monday – Tuesday yesterday, but now looks more like Saturday – Sunday.
Model guidance differs slightly. However, the overall consensus is for the low to emerge out of the Southern Plains late Saturday/early Sunday before ejecting northeast by late Sunday while deepening. Widespread rain and thunderstorms will be likely from east Texas to Alabama and the Florida Panhandle.
Looking at the latest QPF from the Weather Prediction Center, rain amounts in the 2 – 4″ range still look likely for the central Gulf Coast region.
Additionally, the ECMWF is showing some high surface-based CAPE (instability) values Sunday. So, we could also be looking at some strong to potentially severe storms.
For far north Mississippi and Alabama, there are signs that there could be some wintry mischief; we consider this unlikely at this time though.
For future updates, be sure to follow us on Instagram.  
You can also follow us on Facebook  and Twitter.
Get notified of new blog posts via email by subscribing here.