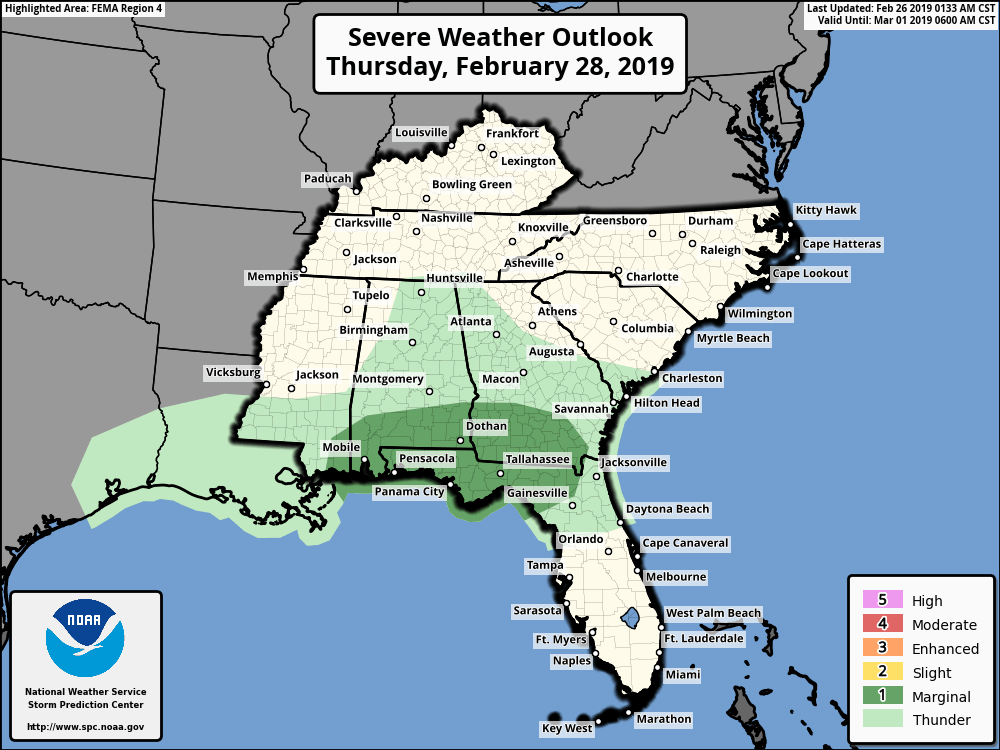 A passing shortwave is going to bring scattered to numerous showers and some embedded thunderstorms to the north and northeast Gulf Coast Thursday.
We anticipate another low-end severe threat. The Storm Prediction Center has defined a level 1 out of 5 (marginal) risk area for southeast Mississippi, south Alabama, and the Florida Panhandle.
However, just like today, any strong/severe storms will be isolated.
Currently, it looks like the main threat with any stronger storms will be strong wind gusts. Some periods of heavier rain are also likely.
Unsettled Pattern to Continue: Looking ahead, an unsettled pattern looks to remain in place for the northern Gulf Coast for the next week, as upper shortwaves will continue to traverse the region. It also looks like an area of low pressure could bring more widespread rain next Monday or Tuesday.
2 – 4" of rain forecast for the northern Gulf Coast and parts of the Southeast over the next week. pic.twitter.com/zcRqXLoC1S

— Gulf Coast Storm Center (@GCSCWX) February 26, 2019
Overall, rain amounts of 2 – 4″ are forecast over the next week or so.
---
For future updates, be sure to follow us on Instagram.  
You can also follow us on Facebook  and Twitter.
---
Get notified of new blog posts via email by subscribing here.