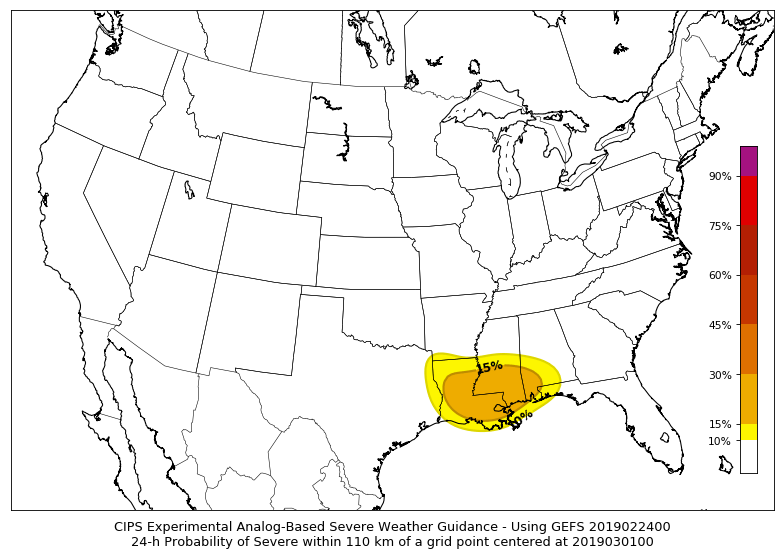 Several disturbances are going to traverse the South this starting Tuesday. As they do so, they will pipe air from the Gulf of Mexico north, increasing instability. This will allow for a active, unsettled pattern from east Texas to the northeast Gulf Coast.
It is possible that one or more disturbances could bring a risk for organized strong/severe storms between Thursday and Saturday. The latest experimental CIPS analog-based severe probability guidance highlights the potential (see figure 1), showing a severe risk both Friday and Saturday.
Additionally, both the ECMWF and GFS are showing widespread showers/thunderstorms Thursday into Friday with increasing CAPE (convective available potential energy, or instability).
However, with this being 4 – 5 days away, there is uncertainty.
Stay tuned, as we will have more updates in the coming days.
---
For future updates, be sure to follow us on Instagram.  
You can also follow us on Facebook  and Twitter.
---
Get notified of new blog posts via email by subscribing here.