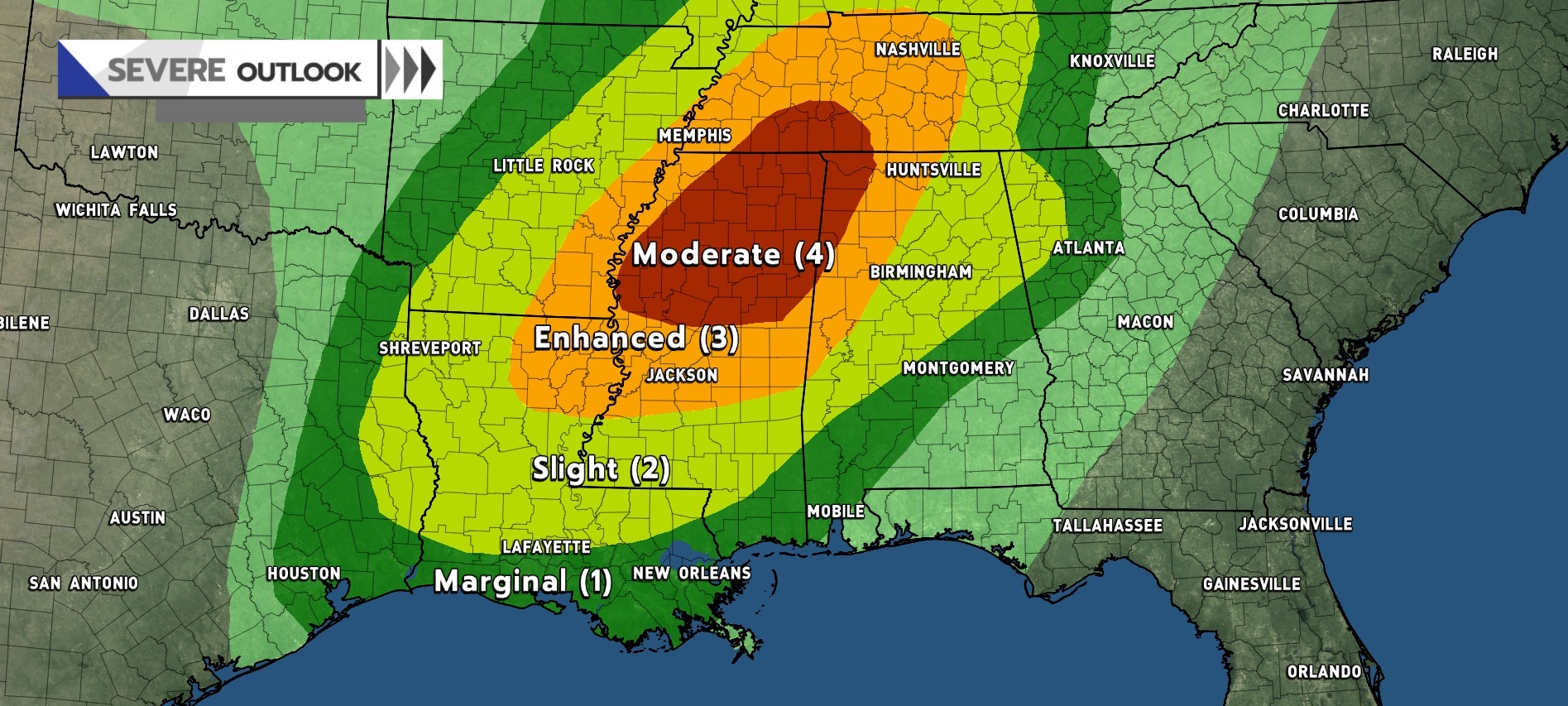 A significant severe weather event is expected to unfold across the Lower Mississippi Valley into the Tennessee Valley today.
Setup/Timing
We will have a squall line develop from east Texas to southern Arkansas later this morning; it will then progress northeast through the day and into this evening. Isolated, discrete storms will likely form ahead of the main line, some being supercells
The better dynamics will lift north by late this evening (midnight or later), allowing for the line to start to decay, and the overall severe threat to lessen.
Placement
Looking at the latest convective outlook (see figure 1), the Storm Prediction Center (SPC) has upgraded northern Mississippi and part of southwest Tennessee to a level 4 (out of 5) "moderate" risk. A level 3 "enhanced" risk area now extends down to the I-20 corridor.
The level 1 and 2 ("slight" and "marginal" risk zones remain largely unchanged.
Threats
All modes of severe weather are now possible per the SPC.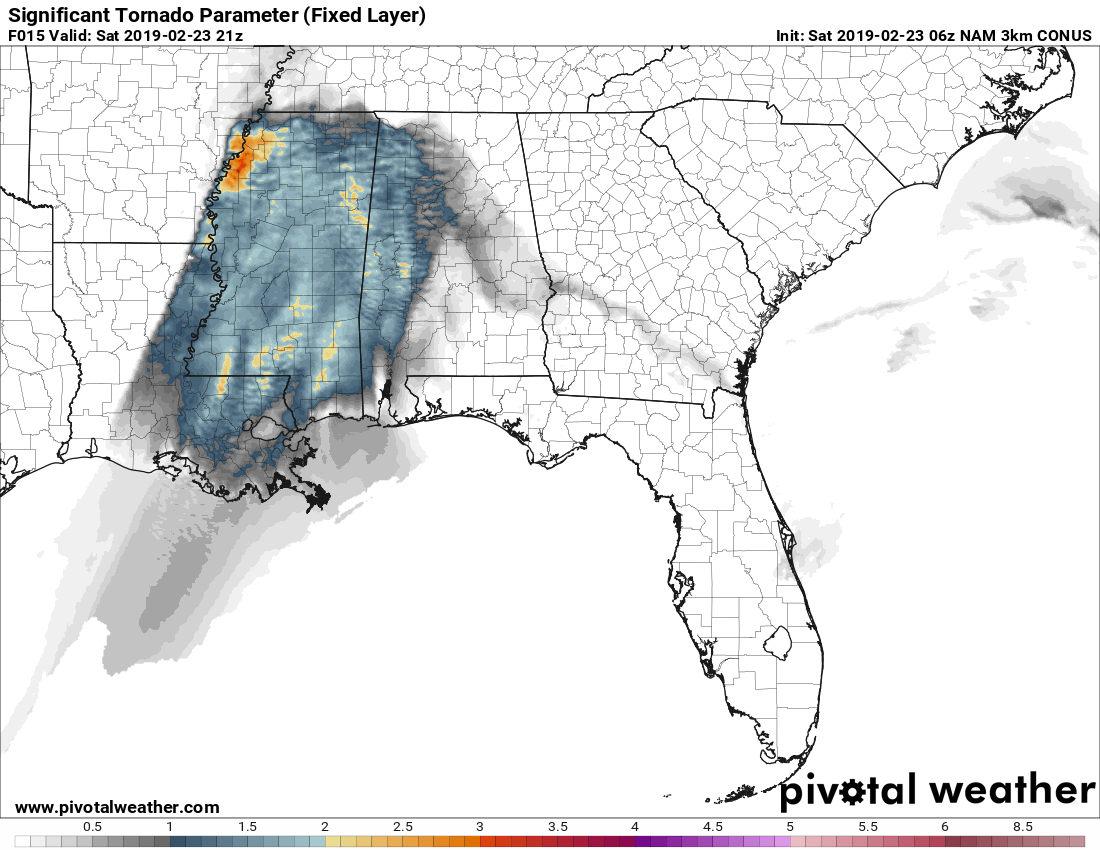 CAPE (convective available potential energy, or instability) on the order of 1,000 – 1,500 j/kg and favorable shear will allow for a tornado threat. In the level 4 risk area, there is potential for a few strong, long-tracked tornadoes (see figure 2).
In addition, damaging winds are also possible. Some large hail appears possible now as well.
Hail and strong tornadoes will be most likely in association with any supercells, while wind damage will be the primary concern with the squall line. However, stronger storms embedded in the squall line could produce a tornado.
---
For future updates, be sure to follow us on Instagram.
You can also follow us on Facebook and Twitter.
---
Get notified of new blog posts via email by subscribing here.