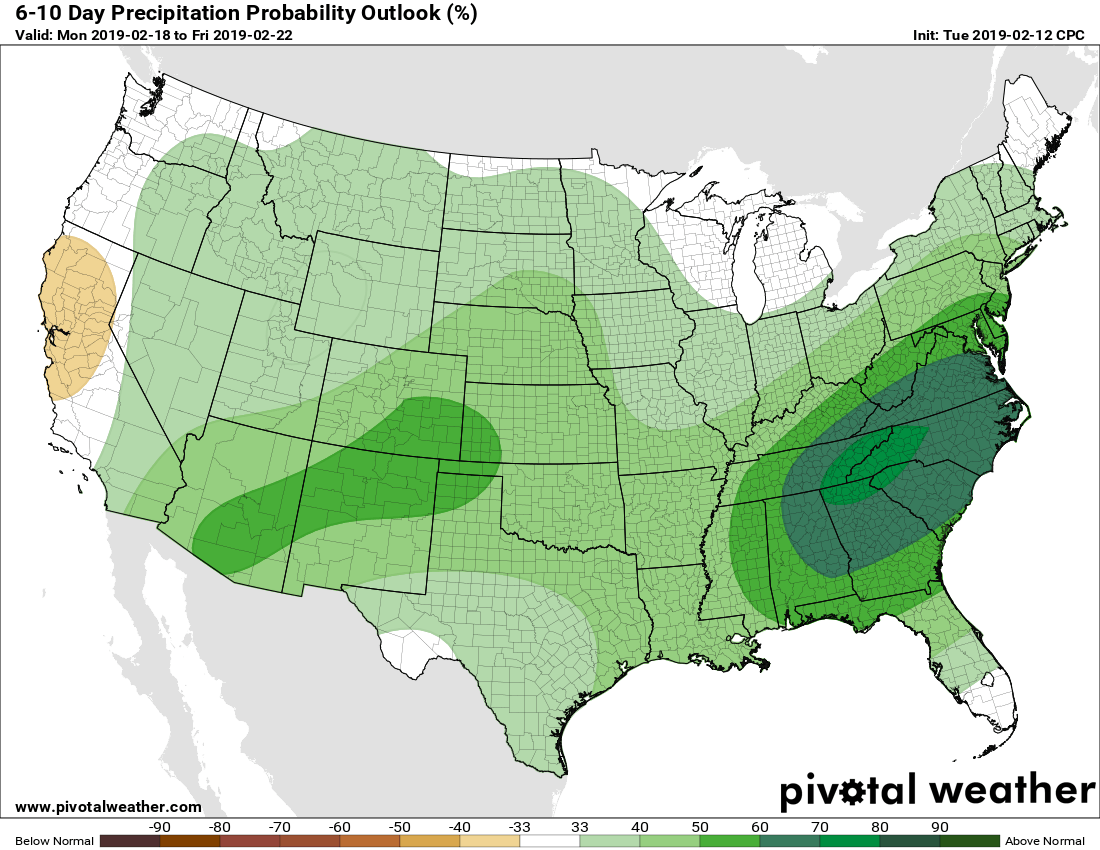 A trough is predicted to pivot into the Rockies early next week. Meanwhile, the ridge that has been in place across the Southeast is expected to strengthen. This should allow for a more amplified of the subtropical jet stream. It should also result in an active storm track in the South, and Gulf moisture getting funneled north.
Model guidance is already picking up on this. Both the GFS and ECMWF are projecting a low developing over the NW Gulf Tuesday/Wednesday, with a track off to the northeast.
This means that we likely have a period of unsettled weather next week (see figure 1).
Areas from mainly east Texas to the Florida Panhandle will likely have to deal with widespread (and potentially heavy) rain and some thunderstorm activity. Additionally, at least a few strong/severe storms could be possible depending on how instability sets up.
---
For future updates, be sure to follow us on Instagram.  
You can also follow us on Facebook  and Twitter.
---
Get our latest website posts sent to you via email by subscribing here.