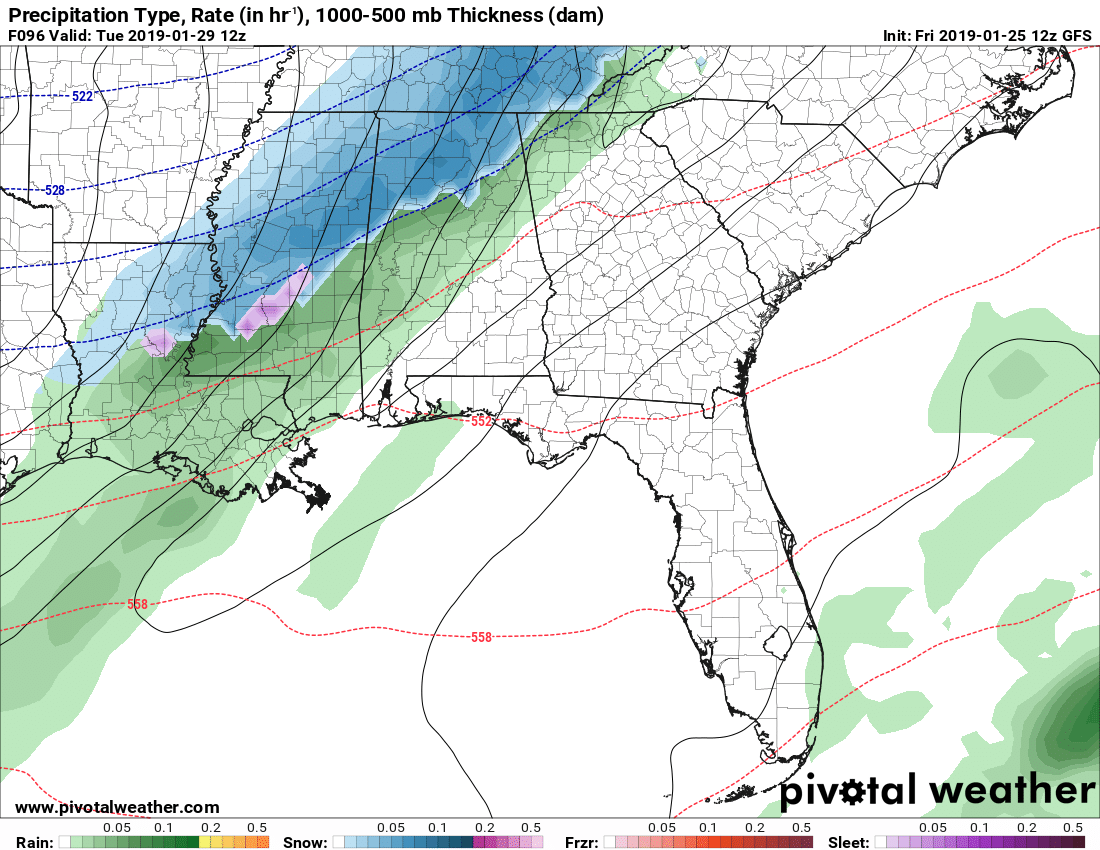 There continues to be good agreement among global model guidance for a winter weather event for parts of Louisiana, Mississippi, and Alabama Tuesday.
Additionally, since yesterday, there has been a southward trend. Both the GFS and ECMWF now have some light frozen precipitation occurring in south Louisiana, Mississippi, Alabama, and the Florida Panhandle — but mainly north of I-10.
TIMING
Precipitation will occur with an arctic front while sweeps across the South; start as rain but end as snow and/or a mix; end from west to east Tuesday afternoon (LA, MS) and evening/night (AL and possibly the FL Panhandle). Behind the front, temperatures will fall rather rapidly.
AMOUNTS, impacts, ETC
It is still too early to get into specifics (placement, amounts, and impacts). However, the greatest potential for  accumulation still appears to be generally along/north of I-20 as of now.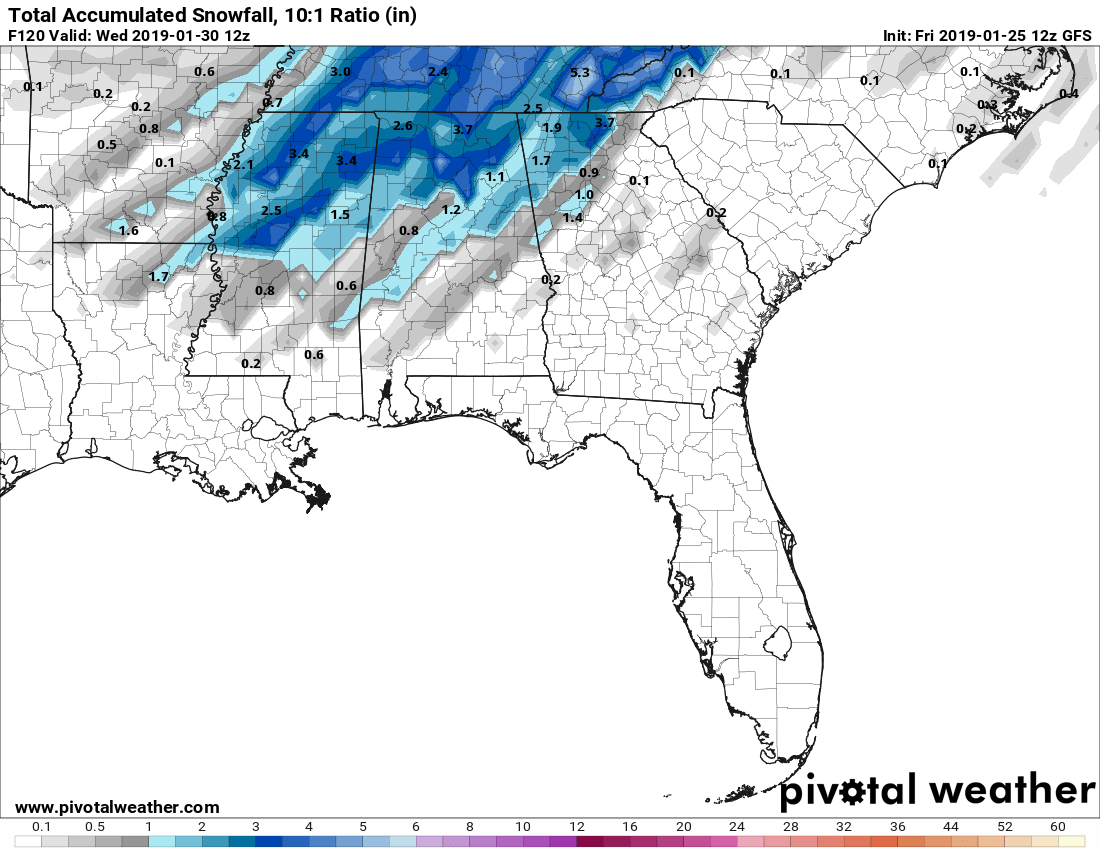 Farther south (between I-20 and I-10) some flurries/a mix will certainly be possible. But based on the latest data, there will likely be little to no accumulation should this occur (see figure 2).
A few key points/notes:
There is time for change.
Placement, amounts, and impacts have yet to be determined. We should know more by Sunday.
This is not a setup for a winter storm.
Considering that temperatures will fall quickly behind the front, some impacts to travel will be possible where there is accumulation.
---
For future updates, be sure to follow us on Instagram.  
You can also follow us on Facebook  and Twitter.
---
Get our latest website posts sent to you via email by subscribing here.