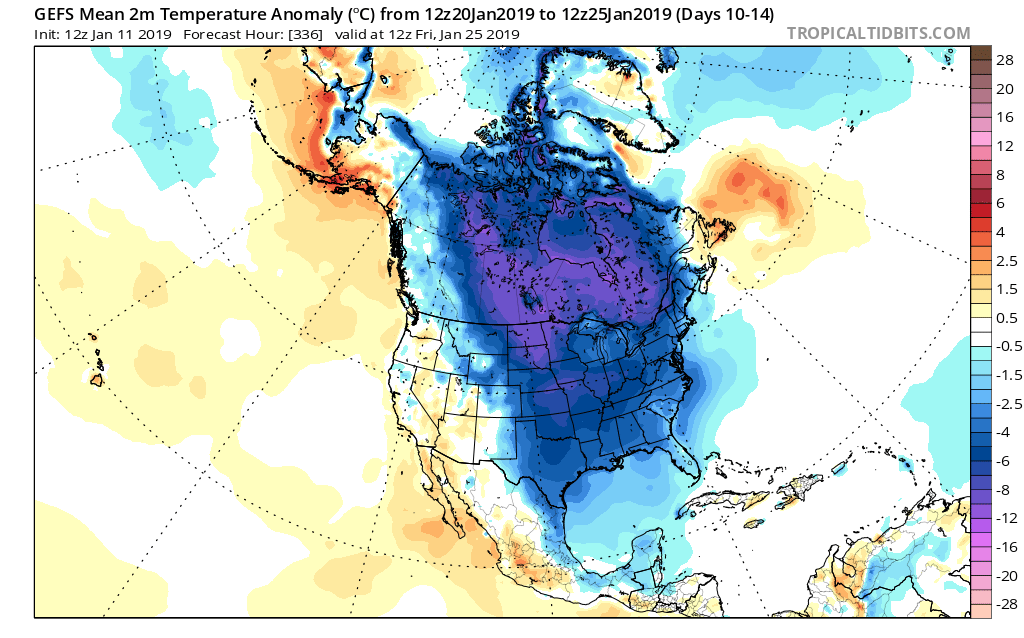 Confidence in a transition to a more sustained, cold and stormy regime around and after the 20th (next weekend, roughly) has increased.
Both the EPS and GEFS have locked onto the idea of ridging (high pressure) developing along the West Coast, blocking forming near Greenland, with overall lower heights evolving in between both features late next week.
What does this mean?
In this kind of pattern, frequent intrusions of arctic air into the eastern two-thirds of the country occur; it also typically results in a more active storm track.
Taking all of this into account, a change to a more sustained, cold and stormy pattern with well below-average temperatures in the 1 – 2 week period is likely for much of the country.
How long will it last?
It is uncertain how long this pattern will last. However, both the CFS and EPS weeklies indicate that it will remain in place through at least the first week or two of February.
---
For future updates, be sure to follow us on Instagram.  
You can also follow us on Facebook  and Twitter.
---
Get our latest website posts sent to you via email by subscribing here.