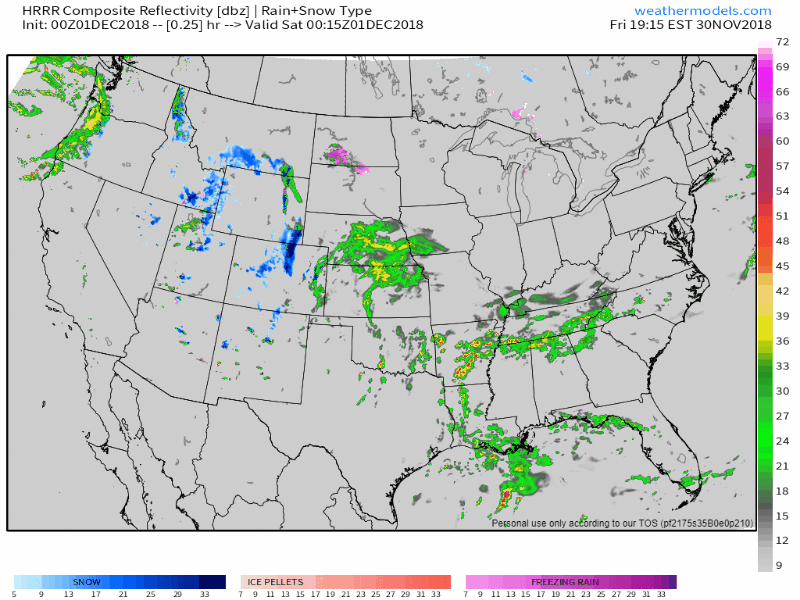 A surface low pressure system is going to lift northeast into the Great Lakes overnight and tomorrow. There will be a trailing front that will push east; it is going to slow/stall across MS, AL, and the FL Panhandle.
---
Over the next couple of hours: scattered storms will develop across east TX and north and central LA and MS along/ahead of the front. All modes of severe weather will be possible.
---
Late tonight and during the first half of the day tomorrow: a disturbance and a warm front will cause additional convective development over the north-central Gulf. This activity will translate ENE/NE into Southeast Louisiana, Southern Mississippi and Alabama, and the Florida Panhandle.
Brief, isolated tornadoes and damaging winds will be possible, as a low-level jet will cause an increase in vertical shear. Damaging winds are also going to be a concern.
There could also be some strong/severe storms across N Alabama.
---
Risk areas: The Storm Prediction Center has NE Texas, N and SE Louisiana, and SW Mississippi included in a "slight" (level 2) risk for the remainder of the night.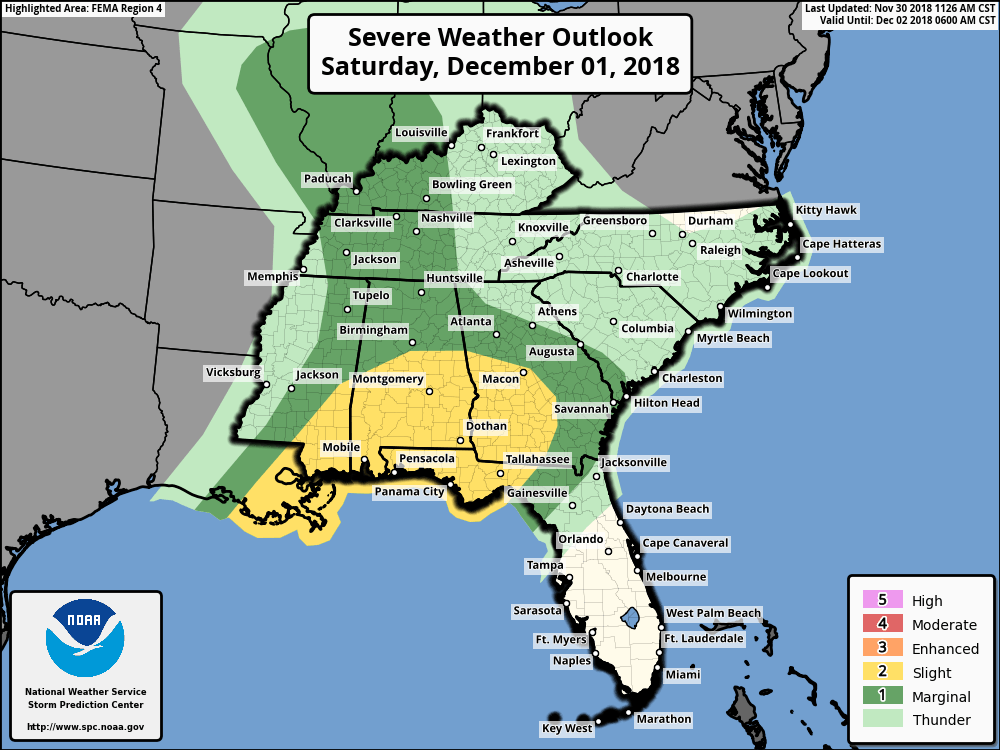 For tomorrow, there is also a level 2 risk area that encompasses SE Louisiana, SE Mississippi, south and central Alabama, and the Florida Panhandle (see figure 2).
Heavy Rain: Heavy rainfall is also going to be a concern across South Alabama and the Florida Panhandle. The most recent Quantitative Precipitation Forecast (QPF) from the Weather Prediction Center is calling for 2 – 5″ of rain.
---
For future updates, be sure to follow us on Instagram.  
You can also follow us on Facebook  and Twitter.
---
Get our latest website posts sent to you via email by subscribing here.