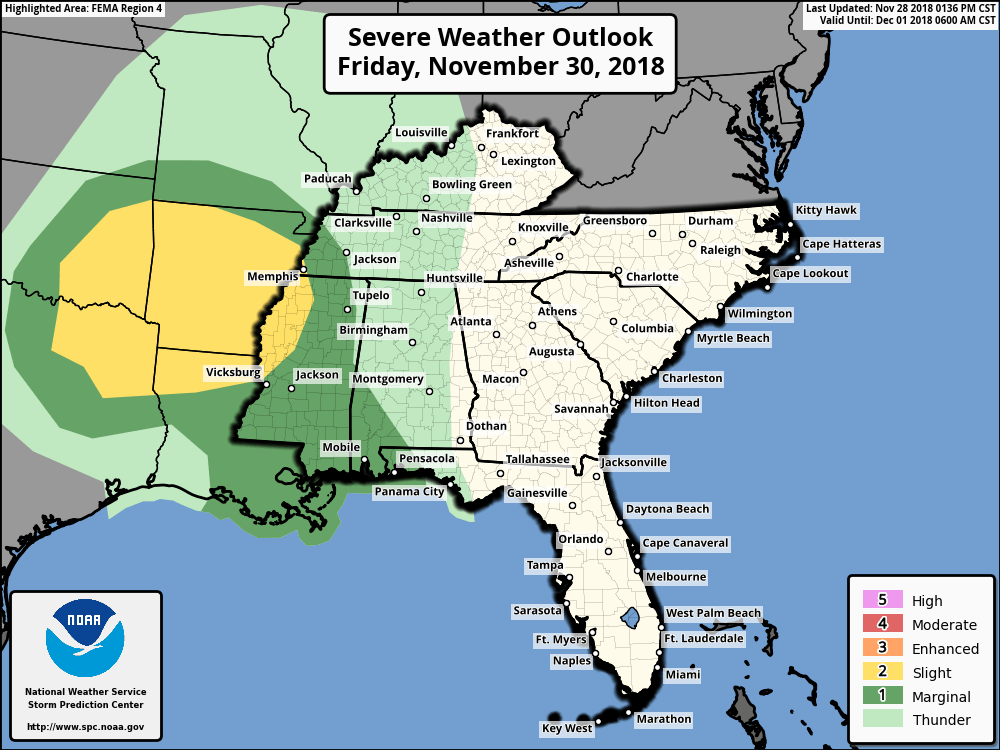 An upper-level low pressure system is going to track out of the Rockies Friday. At the surface, an associated deepening low pressure system will move from the Plains and into the Great Lakes, bringing a trailing front east.
Thunderstorms are likely to develop ahead of the front, in the warm sector, as more modified, moist air will be pulled north.  Surface-based CAPE (instability) values of at least 500 – 1000 j/kg are likely. There will also be increasing shear. This means there will be a threat for severe weather Friday.
As of now, it looks like atmospheric conditions will favor some supercells and a tornado/damaging wind threat. The greatest risk for severe weather currently looks to be from Northeast Texas into Northwest Mississippi, where the Storm Prediction Center has hatched a "slight" risk area (see figure 1).
Friday night/during the first half of the day Saturday, the threat for strong/severe storms will shift to Alabama and the Florida Panhandle. However, as of right now it looks like the better dynamics will have moved away by then. Heavy rain will be a concern, though.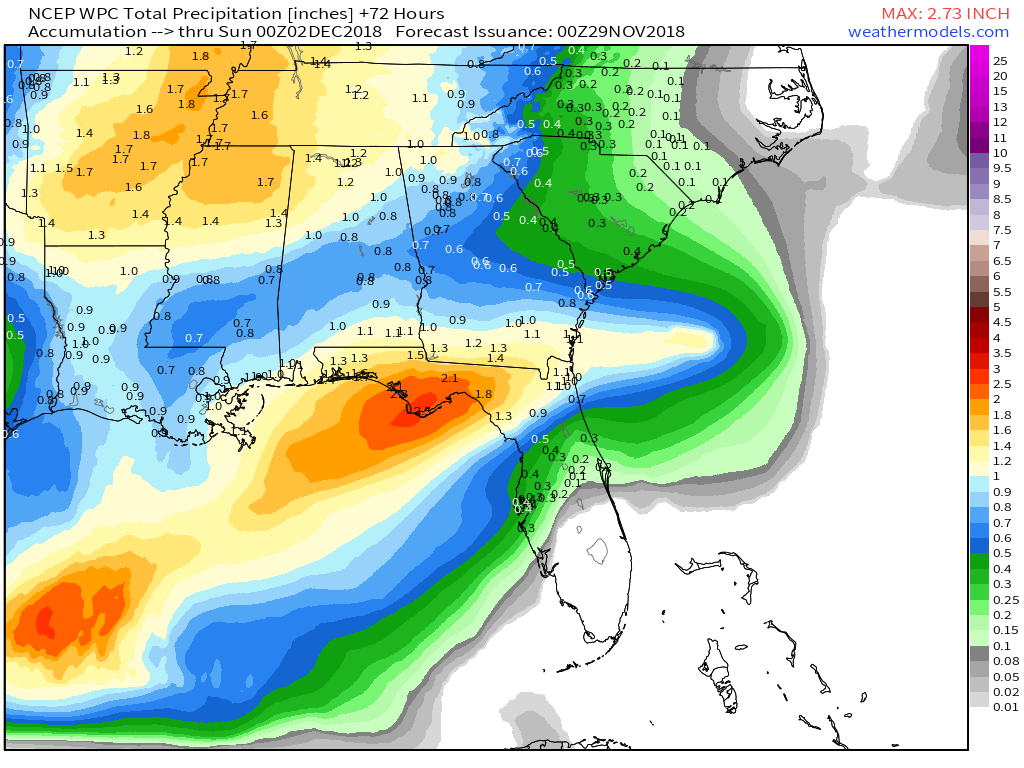 The latest quantitative precipitation forecast (QPF) from the Weather Prediction Center is calling for 1 – 3″ of rain for the Florida Panhandle (see figure 2).
---
For future updates, be sure to follow us on Instagram.  
You can also follow us on Facebook  and Twitter.
---
Get our latest website posts sent to you via email by subscribing here.