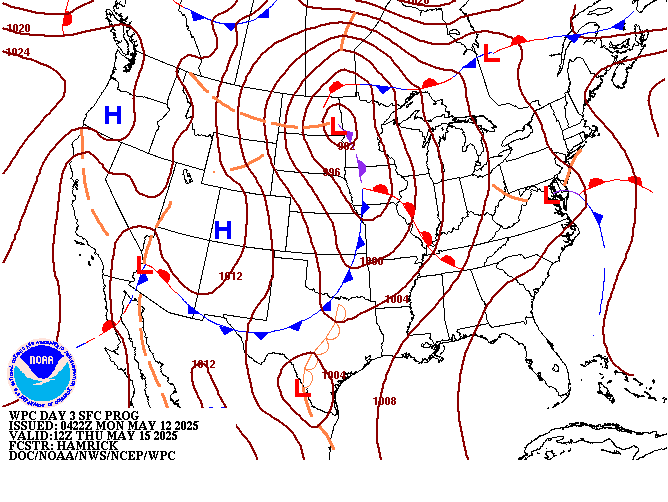 A severe weather outbreak is likely for parts of Louisiana, Mississippi, and Alabama early this upcoming week.
On Monday, a negatively tilted upper-level trough is going to develop over the Central part of the country.  A mid-latitude cyclone (area of low pressure) is going to deepen while moving into the Midwest and Great Lakes Monday night into Tuesday, bringing a trailing cold front south (see figure 1).
The front will advect moisture from the Gulf of Mexico north; this will destabilize the atmosphere. Both supercells and a squall line will form along/ahead of the front. High shear values could then allow for storms to become strong to severe.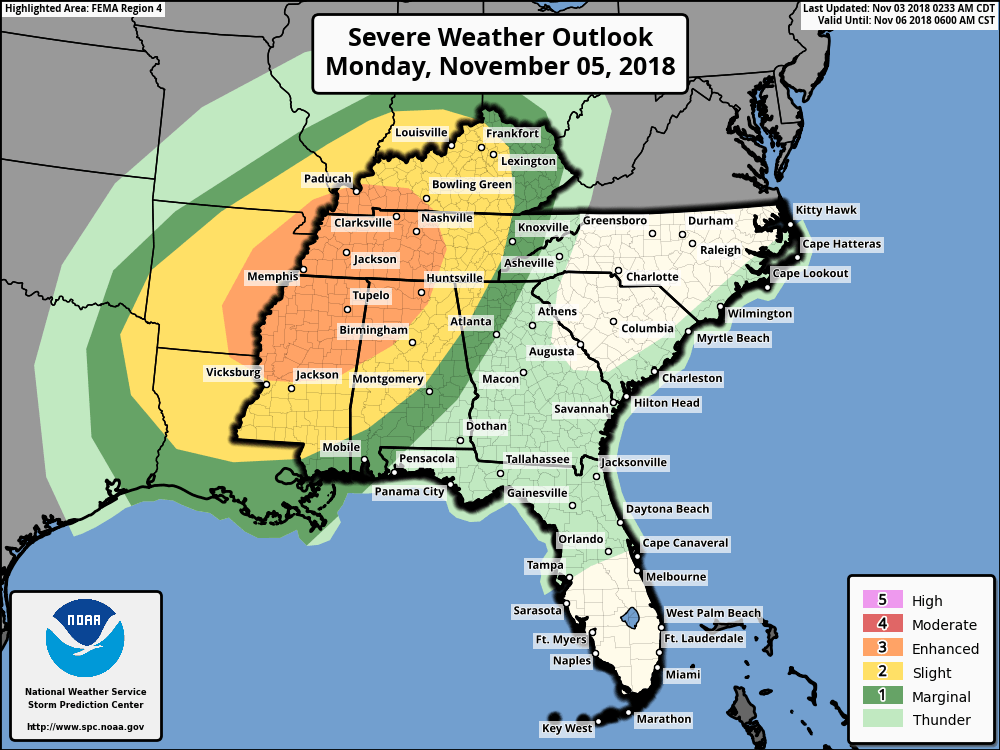 The Storm Prediction Center (SPC) has hatched an "enhanced" risk area for Northern Mississippi and Northwest Alabama Monday (see figure 2). This is where better dynamics will be located. Additionally,  "slight" and "marginal" risk areas encompass areas to the south.  There will be potential for all modes of severe weather. However, the main concern will be the tornado/damaging wind threat, which appears to be rather significant.
---
For future updates, be sure to follow us on Instagram.  
You can also follow us on Facebook  and Twitter.
---
Get our latest website posts sent to you via email by subscribing here.