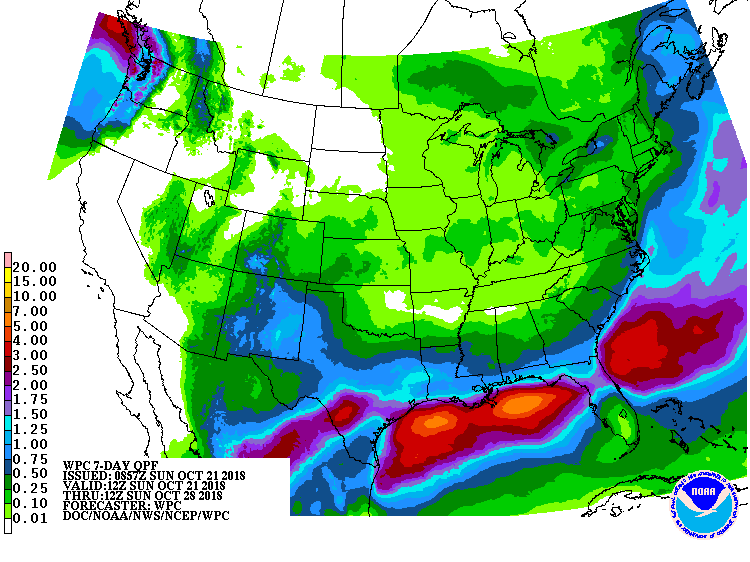 An area of low pressure is going to form over the northwestern Gulf of Mexico on Tuesday. From Wednesday through Friday, this low will track generally east along/just south of the Gulf Coast.
Widespread showers/thunderstorms will be likely along the northern Gulf Coast. Heavy rain will also be possible. The latest QPF outlook from the Weather Prediction Center currently keeps the higher totals (3 – 5″) offshore (see figure 1). However, if the low tracks along the coast or just inland, the area of heaviest rain would shift onshore.
If a track just inland were to occur, there could also be a threat for a few strong storms.
---
For future updates, follow us on social media: 
---
You can also have our latest website posts sent to you via email by subscribing here.