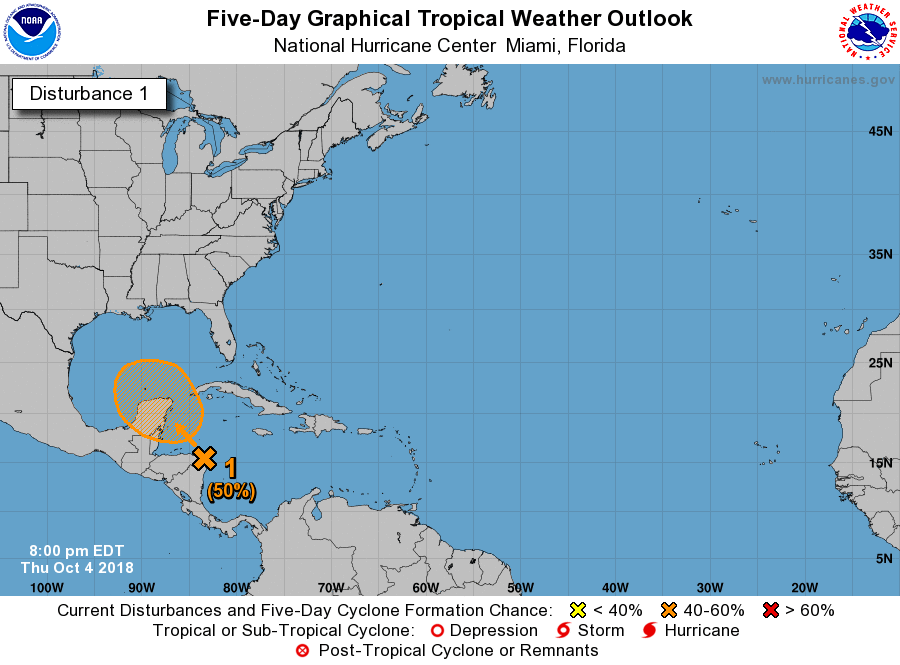 Tropical development in the northwest Caribbean and/or Gulf of Mexico is looking likely this weekend going into early next week.
---
Analysis:
The broad area of low pressure that formed yesterday over the southwest Caribbean Sea has moved little. The center is located near Nicaragua and Honduras per visible satellite imagery from earlier this afternoon. However, shear is still in the 25 – 40 kt range, preventing tropical cyclone (TC) development.
---
Model guidance: 
Looking at the latest model guidance, the ECMWF (euro), CMC, NAVGEM, euro ensembles (EPS), and GFS ensembles (GEFS) are still predicting development of this low this weekend/early next week. The UKMET is also back to showing development as of today's 12z run while the GFS has dropped development.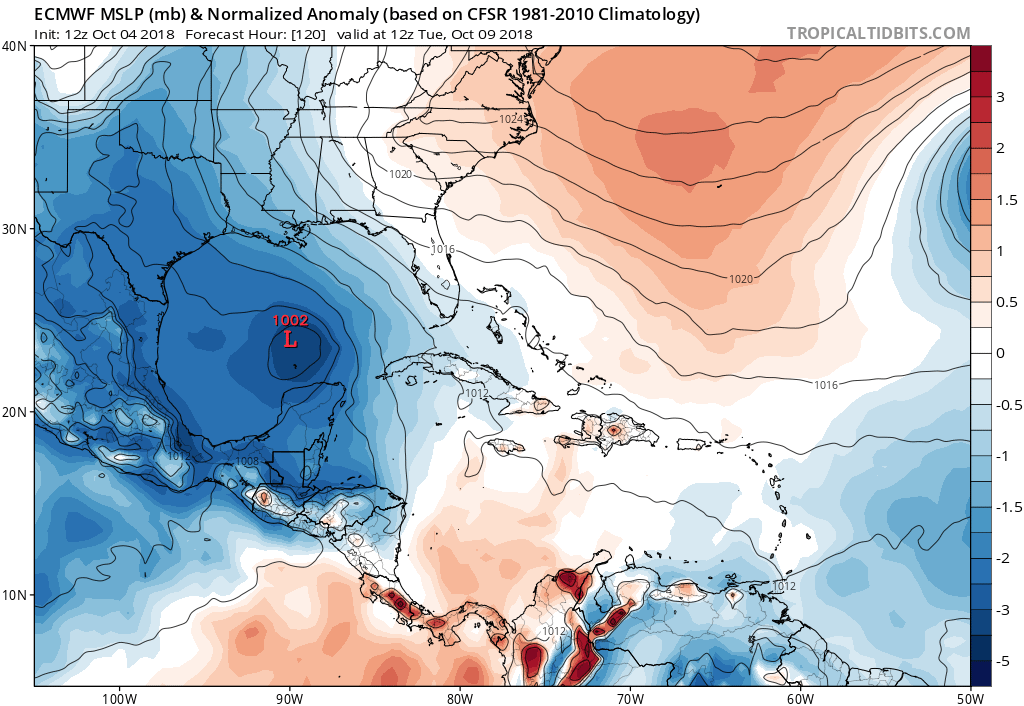 As we get into the middle to latter part of next week, the model consensus is for this feature (whatever it might be then) to lift northwest/north into the Gulf of Mexico.
---
Our thoughts: 
We now believe there is a 50 – 60% chance of this disturbance developing into a tropical cyclone this weekend/early next week in either the NW Caribbean or southern Gulf. The National Hurricane Center is in agreement, placing the chance of development at 50% over the next 5 days in the 8 PM EDT tropical weather outlook (see figure 1).
Shear will continue to impede any organization for the next 2- 3 days. However, guidance is still forecasting shear to decrease enough for development around Sunday/Monday.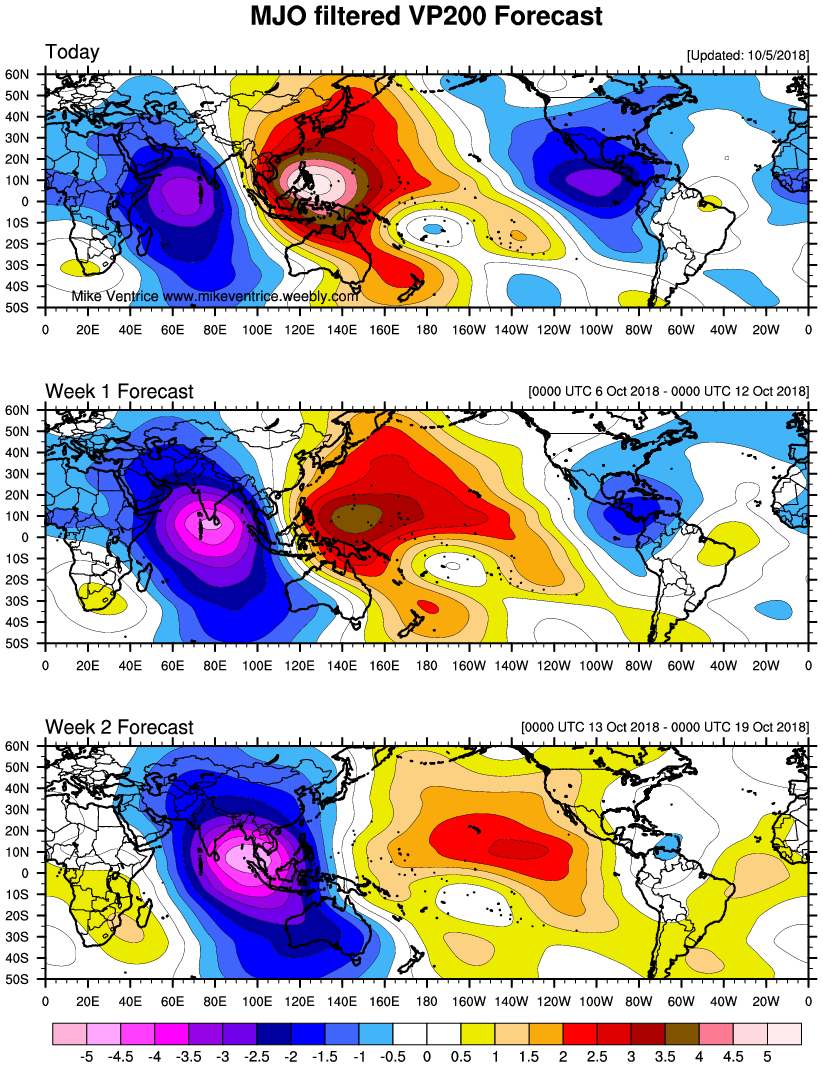 Also, as we have mentioned in previous updates, the synoptic (large-scale) pattern through next week will be one that favors Caribbean/Gulf of Mexico TC genesis.
It is still a bit too early to discuss where this system (assuming it develops) might go and how much it might intensify. A ridge over the Eastern Seaboard should push it NW into the southern Gulf in the short-term (through Monday).
By mid to late week , an upper-trough could cause the ridge to weaken and pull the system toward the northern Gulf Coast region. It still appears that shear could keep a lid on intensity. At this point what happens beyond this weekend is purely speculation, though.
---
For future updates, follow us on social media: 
*Like Hurricane Central on Facebook*
---
You can also have our latest website posts sent to you via email by subscribing here.