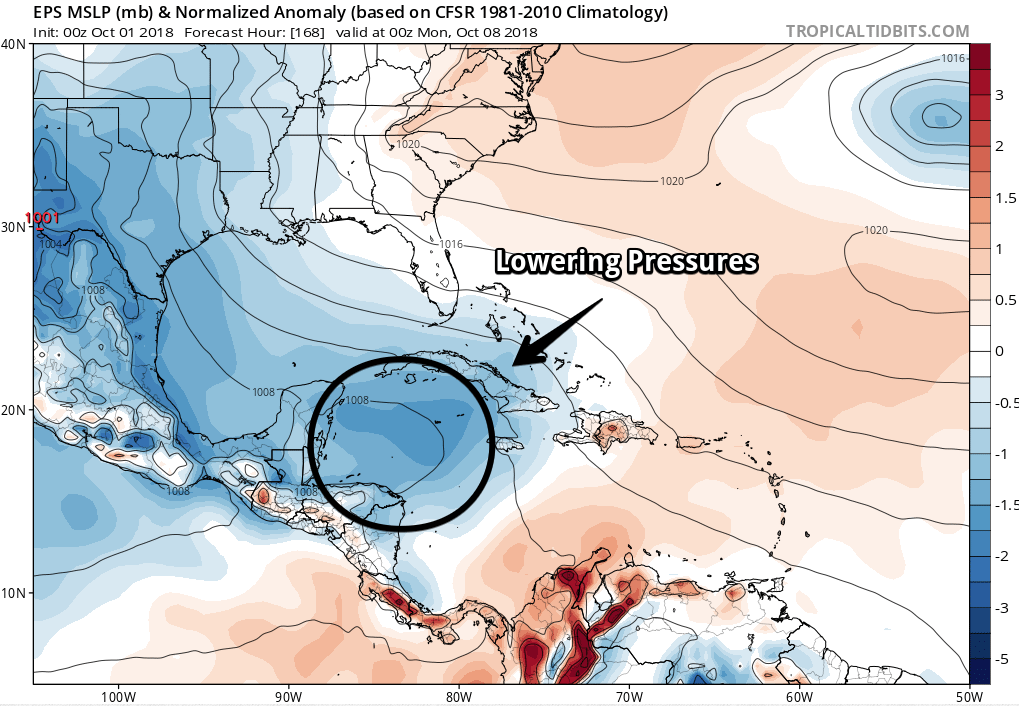 Tropical development in the west Caribbean late this week going into next week remains a possibility.
---
Analysis: A broad area of disturbed weather has already formed over the extreme SW Caribbean. However, shear is currently high across much of the Caribbean (see figure 2). This is impeding development.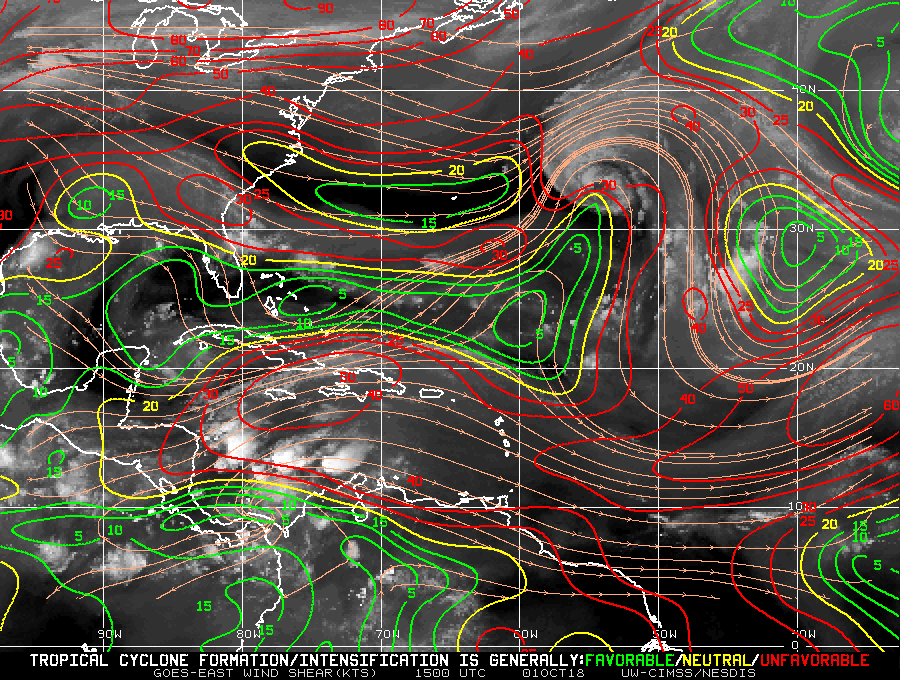 Model guidance: The ECMWF (euro), GFS, and UKMET continue to predict a broad area of low pressure to form in the SW Caribbean tomorrow/Wednesday and lift into the NW Caribbean late this week/this weekend. Once the low moves into the NW Caribbean, the euro and its ensembles (EPS), GFS and its ensembles (GEFS), and UKMET predict that it will consolidate into a tropical cyclone.
Our thoughts:  The Madden Julian Oscillation (MJO) is going to bring large-scale upward motion back to the Caribbean and Gulf over the next week or two.
Anomalous ridging is also going to persist across the Eastern United States with a positive North Atlantic Oscillation. The latter will favor lower pressures across the Caribbean. Guidance also indicates that shear will relent some by the weekend. Additionally, climatology tells us that activity shifts back to the Caribbean/Gulf late in the season (Oct – Nov).
Taking the above into account, we believe that there is a 30 – 40% chance of a tropical depression or storm forming in the Caribbean this weekend/early next week. A large tropical disturbance should form in the west Caribbean late this week/this weekend at the minimum.
If development does occur, it is far too early to speculate on track and intensity.
---
For future updates, follow us on social media: 
*Like Hurricane Central on Facebook*
---
You can also have our latest website posts sent to you via email by subscribing here.