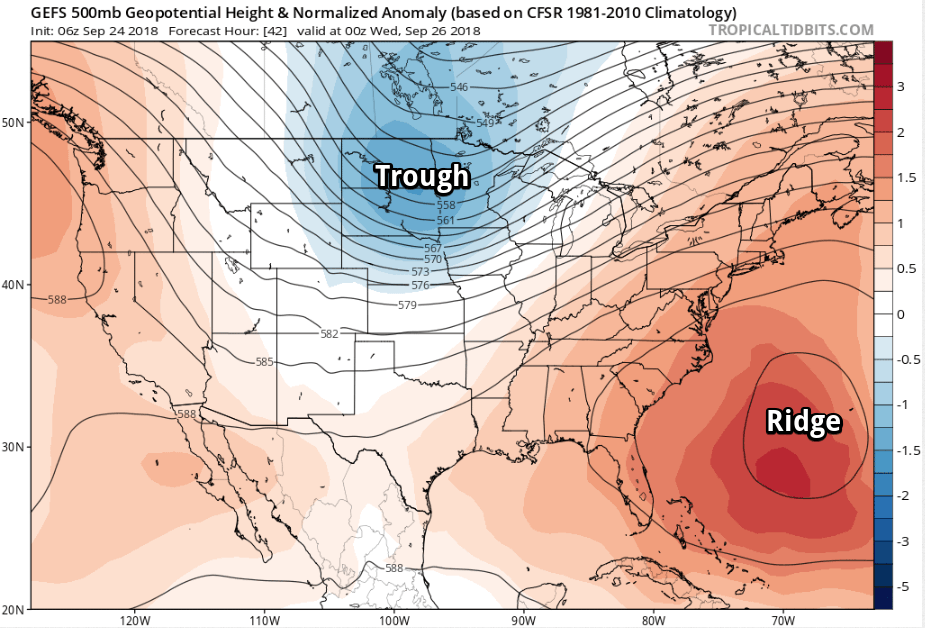 Those of us who were ready for some fall-like weather this week are going to have to wait.
Model guidance has backed off significantly on the idea of a Central/Eastern U.S. trough mid/late week. It looks like a Southeast ridge will remain in place into October instead (see figure 1). This will result in a continuation of  summer-like weather.
---
For future updates, follow us on social media: 
---
You can also have our latest website posts sent to you via email by subscribing here.