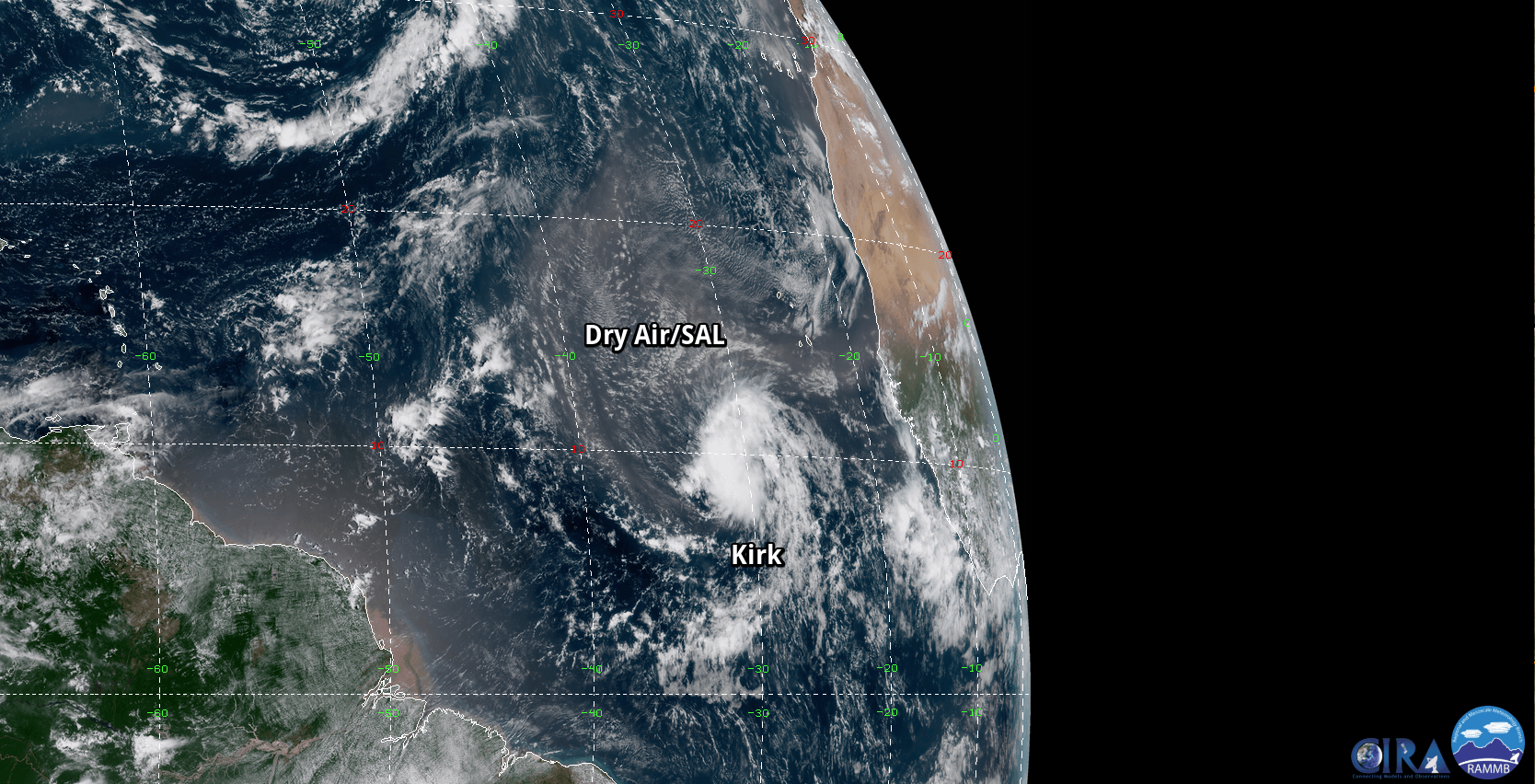 The Atlantic is still very busy in terms of tropical activity. We are monitoring four active systems: Tropical Storm Kirk, the remnants of Tropical Depression 11 (TD 11), Invest 98L, and Invest 90L. We are going to focus on Kirk, as 90L (between Bermuda and the Azores) poses no threat to land, Invest 98L is unlikely to develop, and TD 11 is now post-tropical.
---
Max sustained winds were 40 mph with a minimum central pressure of 1006 millibars as of the 11 A MEDT/AST advisory. Movement was rapidly to the west-northwest at 21 mph.
Analysis: Satellite images this morning indicate that Kirk has plenty of strong to moderate convection; it is to the west of the center, however. Satellite imagery also shows that there is still dry air present to the north (see figure 1).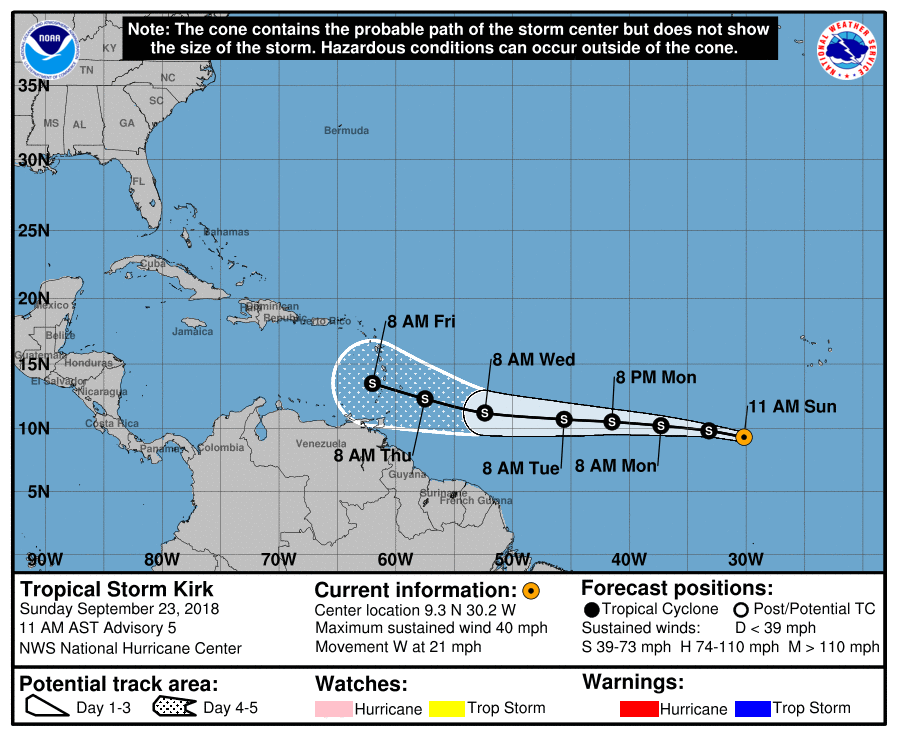 Track: There is good agreement among the various model guidance that Kirk will be steered to the west/west-northwest by a ridge through Wednesday/Thursday. Kirk will approach the Lesser Antilles Thursday/Friday. A weakness in the ridge should develop by this time and allow for a slightly more northerly heading. Beyond Friday, a continued track into the Caribbean remains most likely.
Intensity: Shear is still predicted to remain low through Wednesday. Kirk will also be traversing increasingly warmer sea surface temperatures. Both of these factors combined should allow for some strengthening. However, dry air and the fast forward speed will "cap" how strong Kirk can get.
The latest consensus among the intensity guidance is a peak as a moderately strong tropical storm with 60 mph winds. This is essentially on top of the National Hurricane Center (NHC) forecast.
Shear is still forecast to increase by the middle of the weak as Kirk nears the Lesser Antilles. This should cause weakening, or even degeneration into an open wave.
---
Note: It is still too early to determine if Kirk will pose a threat to the continental United States.
---
For future updates, follow us on social media: 
*Like Hurricane Central on Facebook*
---
You can also have our latest website posts sent to you via email by subscribing here.