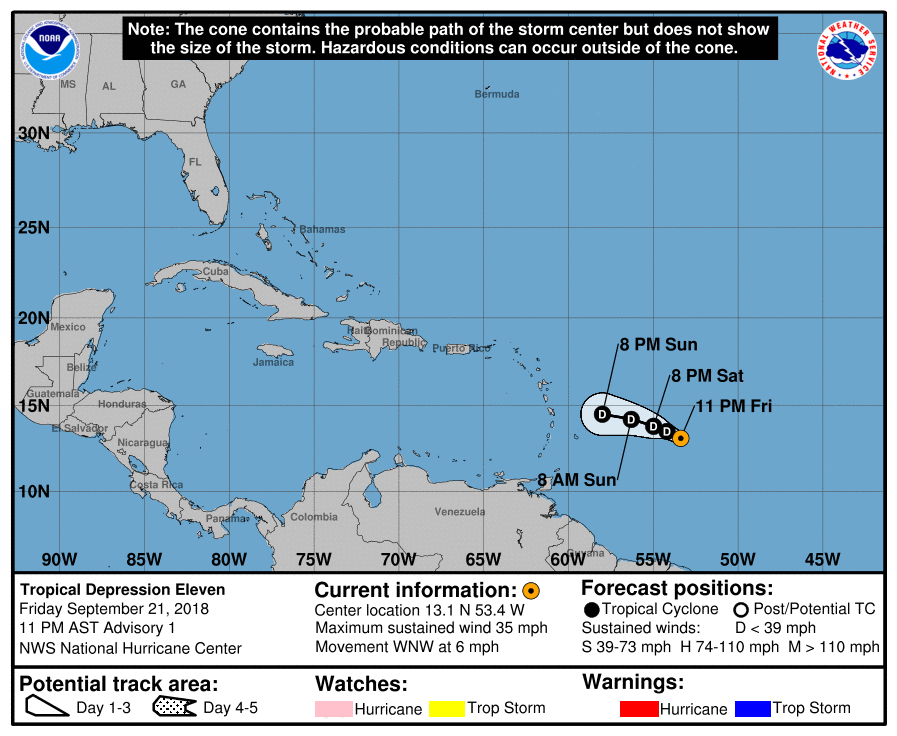 Invest 97L has been upgraded to Tropical Depression Eleven (TD 11).
---
As of the 11 PM AST/EDT advisory, max sustained winds were 35 mph with a minimum central pressure of 1007 millibars. Movement was to the west-northwest at 6 mph.
Track: TD 11 will track generally to the west-northwest through this weekend, and will approach the Lesser Antilles and the Windward Islands on Sunday.
Intensity: Environmental conditions remain hostile and will only get worse. TD 11 is not forecast to strengthen because of this. In fact, dissipation is forecast late Sunday/early Monday, but could take place sooner.
---
For future updates, follow us on social media: 
*Like Hurricane Central on Facebook*
---
You can also have our latest website posts sent to you via email by subscribing here.