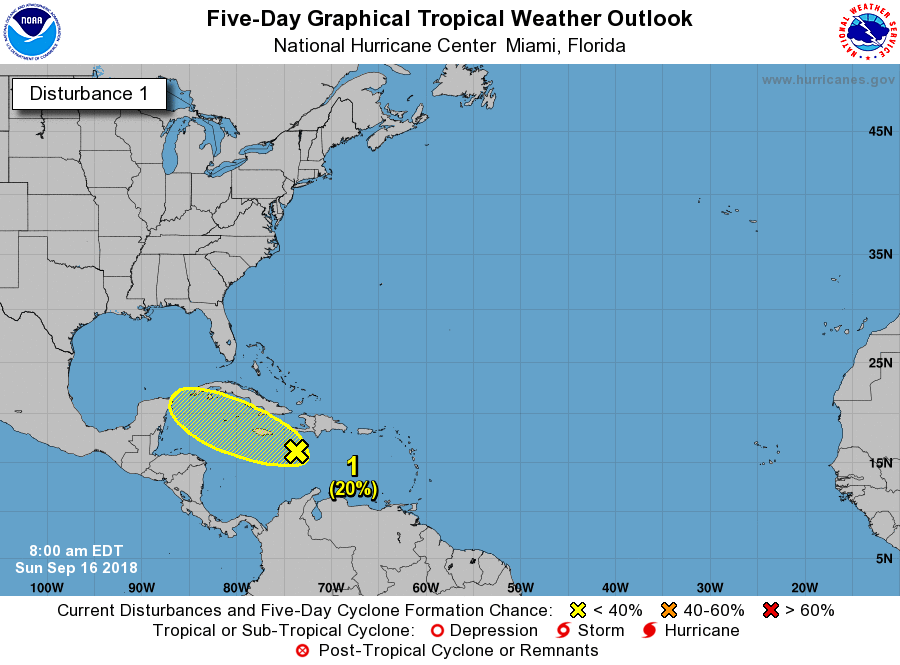 Brief update on Florence: Florence  has weakened to a tropical depression storm, but continues to move slowly west across South Carolina, dumping more rain in North Carolina. A west-northwest/northwest movement should commence later this afternoon/tonight along with an increase in forward speed, and Florence should become a remnant low tomorrow.
---
Remnants of Isaac: A U.S. Air Force hurricane hunter aircraft failed to find a closed center yesterday morning. The lack of a closed center of circulation means that Isaac is now an open wave/trough.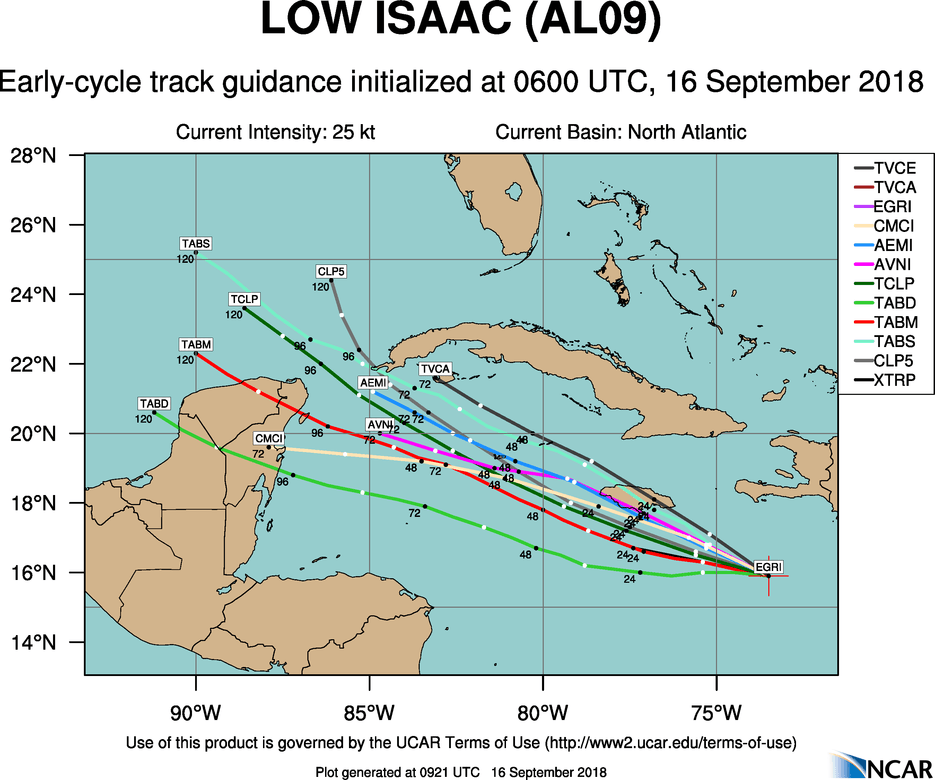 While Isaac is no longer a tropical cyclone (TC), there is some potential for regeneration in west/northwest Caribbean over the next day or so, as shear is low. Beyond this, the remnants will move into the Gulf  (see figure 2), so this is something to keep an eye on. However, tomorrow into Tuesday shear will increase.
In their 00z runs, none of the reliable global models used for predicting TC genesis — the ECMWF, GFS, and UKMET — were forecasting redevelopment of Isaac.
The National Hurricane Center placed the chances of Isaac regenerating at 20% over both the next 2 and 5 days (see figure 1), respectively.
---
Note: Invest 95L moved inland into south Texas Friday without developing; it brought heavy rain and caused some flash flooding.
---
For future updates, follow us on social media: 
*Like Hurricane Central on Facebook*
---
You can also have our latest website posts sent to you via email by subscribing here.