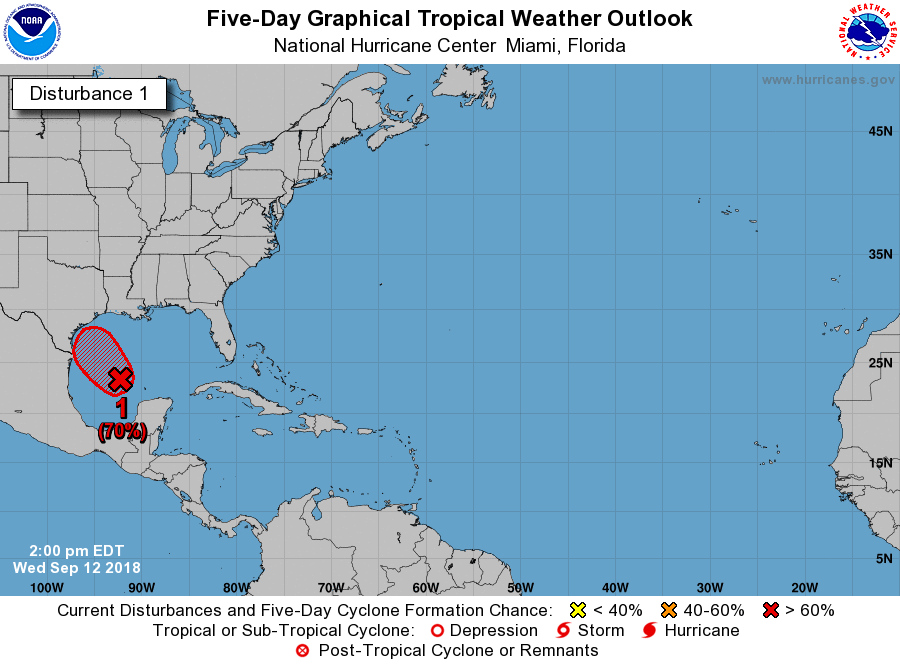 Tropical Storm Isaac has been struggling today.
---
Track:  There have been no major adjustments to Isaac's track; a generally west to west-northwest motion is still expected through this weekend. Isaac will pass through the Lesser Antilles tomorrow, and will move into the central/western Caribbean either Sunday. Beyond this weekend, Isaac's track becomes uncertain, and will ultimately depend on the strength of the cyclone.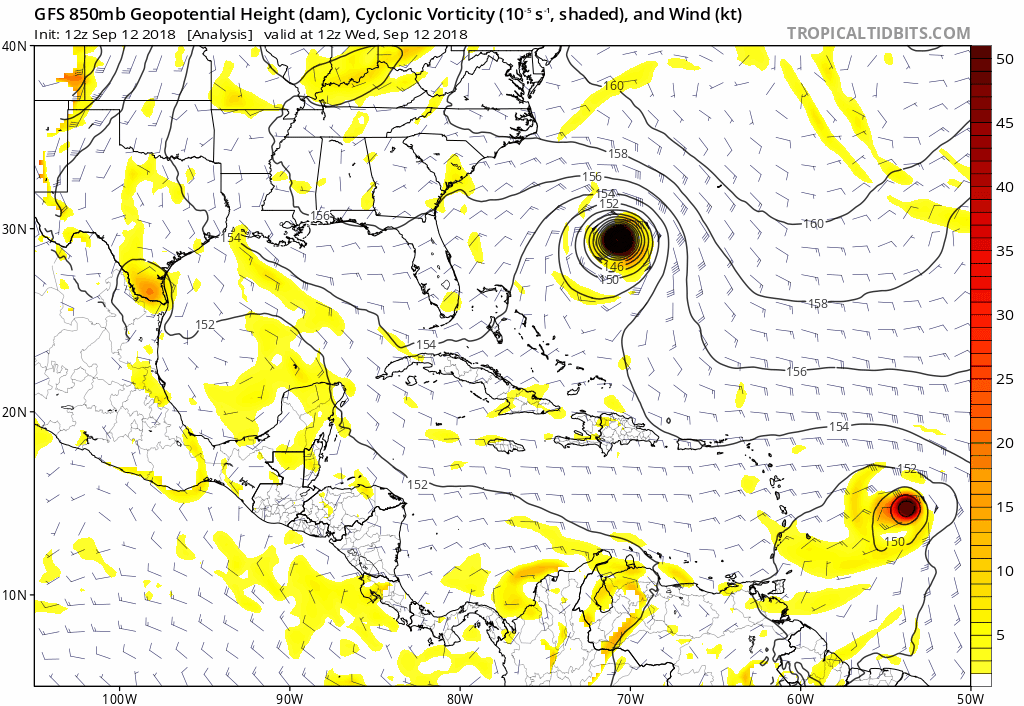 A tropical depression, remnant low, or wave would likely get buried in Central America, while a tropical storm or hurricane would likely get drawn more northerly toward the Gulf by a weakness from Florence. The 12z GFS went with the latter (see figure 2), while the 12z ECMWF went with the former.
Intensity: Isaac has been — and continues to be — impacted by increasing wind shear. This has caused the low-level center to become exposed. Shear will remain high through Friday, meaning Isaac won't reattain hurricane status and will only be a tropical storm when moving through the Lesser Antilles.
By this weekend shear will decrease, which could allow Isaac to strengthen (or at least maintain intensity) as the 12z GFS showed (see figure 2). The intensity forecast from the National Hurricane Center (NHC) no longer explicitly calls for dissipation, but has Isaac as a weak tropical storm just South of Jamaica on Monday. If Isaac can hold together,  intensification could be a real possibility.
Note: There is still no way of knowing if isaac will be a threat to the United States or not.
---
The area of disturbed weather that was formed over the northwest Caribbean Saturday has moved into into the Gulf, and is now Invest 95L.
Despite having a decent amount of vorticity, satellite images show that 95L remains poorly organized due to the continued presence of strong upper-level winds (shear). Shear is still expected to decrease tomorrow, though, and could allow for a tropical depression or storm (Kirk?) to develop sometime tomorrow or Friday.
The ECMWF and EPS, which were being the most aggressive with development, have backed off. The 12z ECMWF run had a weak surface low/trough forming near the Texas Gulf Coast, which is much different than the tropical storm it has been showing since Monday. Meanwhile, the UKMET has remained consistent in showing some development and the GFS has remained consistent with no development.
In their 2 PM EDT tropical weather outlook, the NHC gave 95L a high chance (70%) of developing over both the next 2 – 5 days (see figure 1).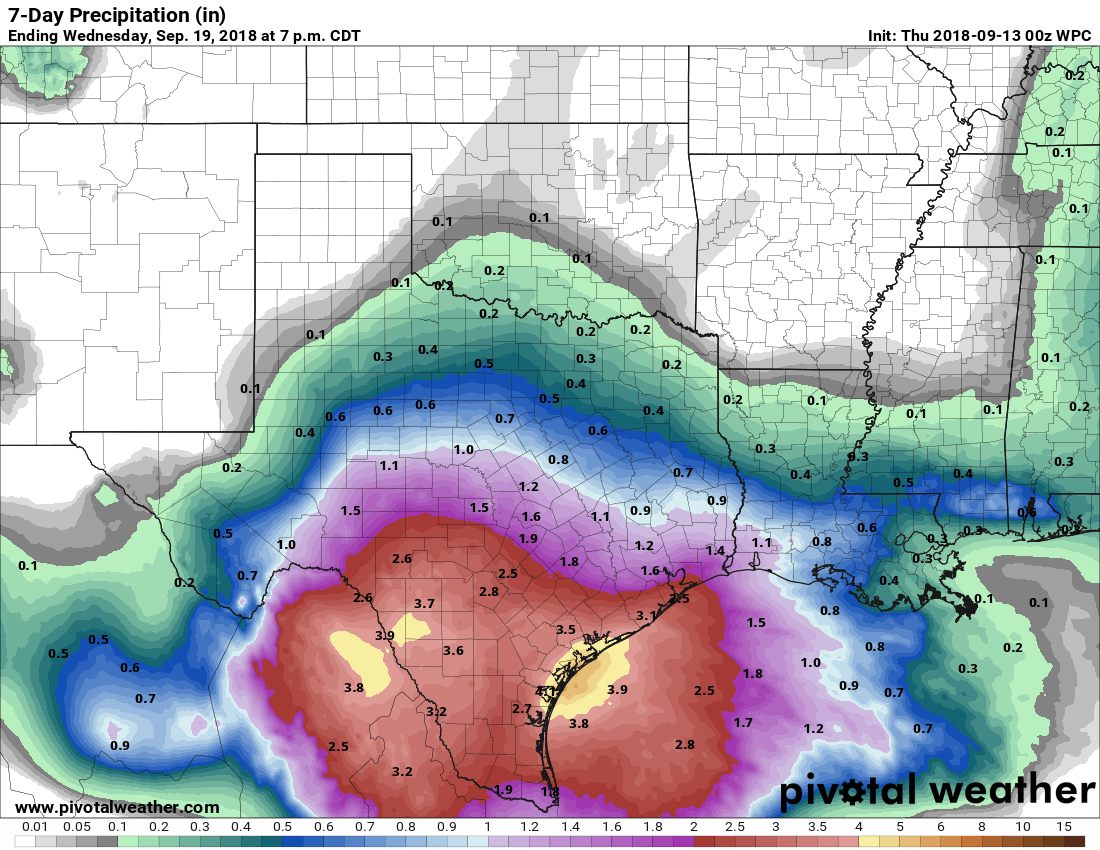 95L is going to track toward the Texas Gulf Coast, and will bring 2 – 4″ of rain with locally higher amounts to portions of the western Gulf Coast late this week into this weekend regardless of development (see figure 3).
---
For future updates, follow us on twitter @GCSCWX.
You can also follow us on Facebook and Instagram, or join our official Facebook group. 
*Like Hurricane Central on Facebook*
---
For an official, accurate weather forecast specific to your local area go to weather.gov and enter your zip code or consult your local National Weather Service.