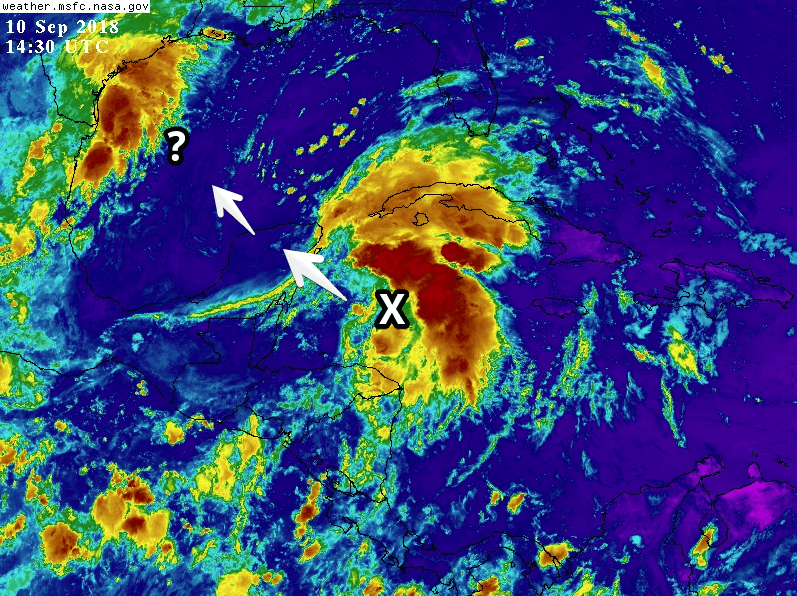 While we continue to monitor Florence and Isaac, an area of disturbed weather in the Northwest Caribbean warrants monitoring for development when it moves into the Gulf later this week.
Strong upper-level winds are currently hampering any organization. However, upper-level winds are expected to relax when this disturbance is over the West/Central Gulf mid to late week, which could allow for development.
The 00z runs ofboth the ECMWF and UKMET developed this area of disturbed weather; the GFS did not. The 00z ECMWF ensembles (EPS) also indicated a 70% chance of at least a tropical depression forming over the Western Gulf by Wednesday.
In their 8 AM EDT tropical weather outlook, the National Hurricane Center placed the chance of formation at 40% (medium) over the next 5 days.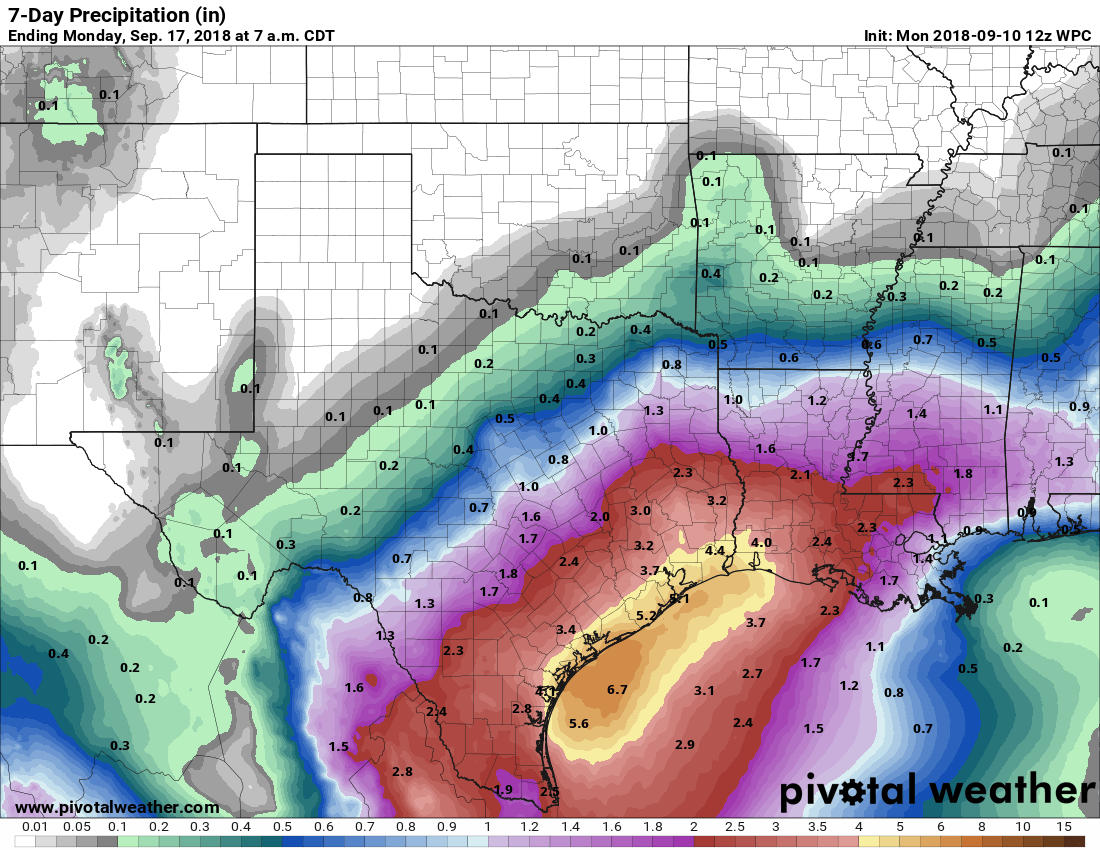 At this time, it is too early to ascertain specifics ( potential track, intensity, etc…) as it is not certain if we will even get development. There will be heavy rainfall along the Western Gulf Coast regardless of development (see figure 2).
---
For future updates, follow us on twitter @GCSCWX.
You can also follow us on Facebook and Instagram, or join our official Facebook group. 
*Like Hurricane Central on Facebook*
---
For an official, accurate weather forecast specific to your local area go to weather.gov and enter your zip code or consult your local National Weather Service.