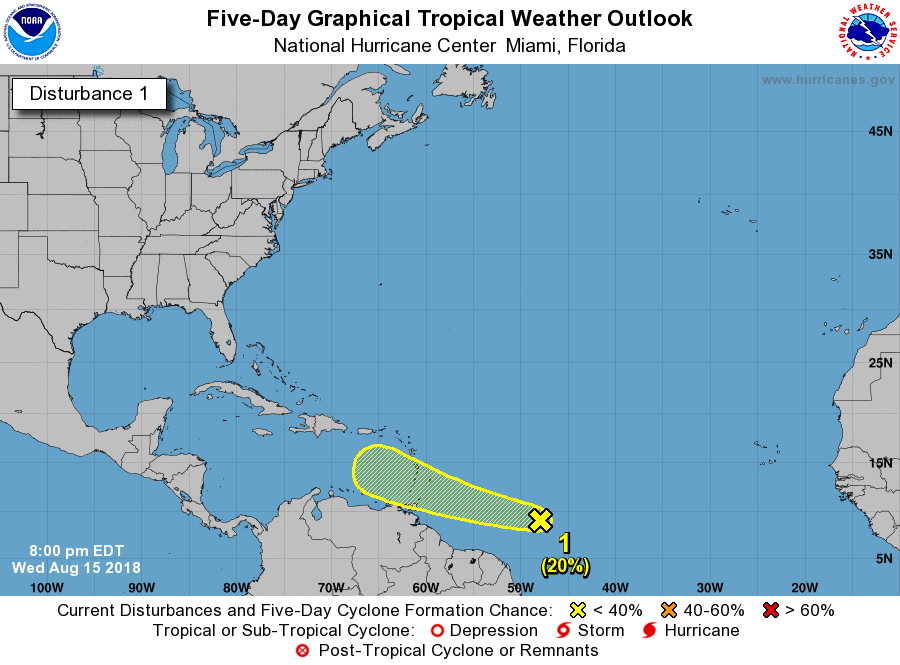 A tropical wave in located in the East Atlantic has been tagged invest 99-L.
Satellite images show that  invest 99-L currently has a decent amount of convective (shower/thunderstorm) activity. Though, the latest 850 millibar (mb) vorticity chart (see figure 2) indicates that 99-L  has only some weak vorticity (cyclonic turning/spin), meaning 99-L is disorganized.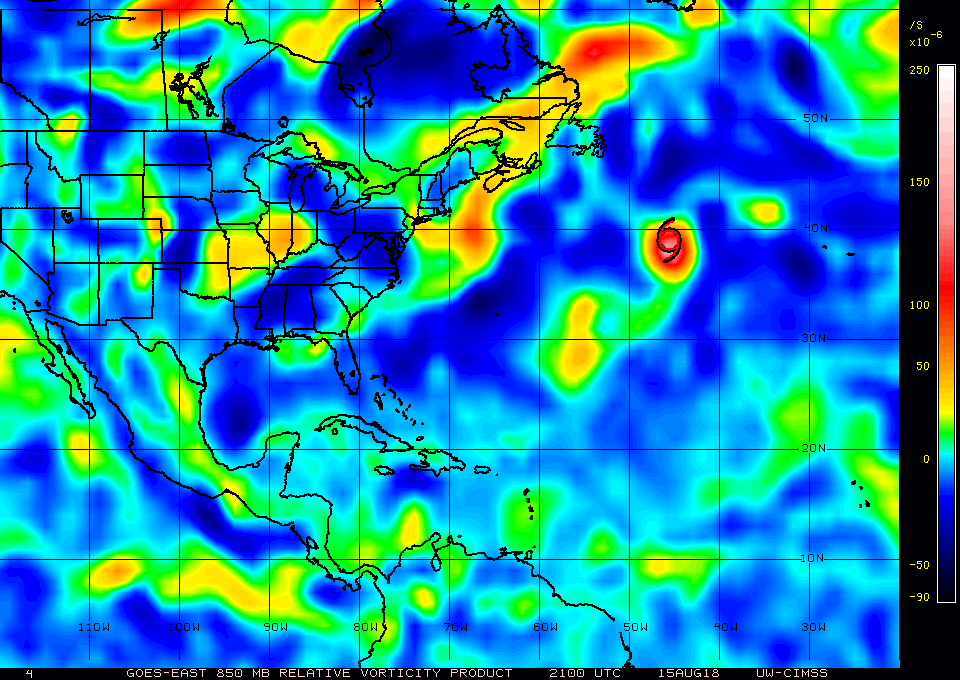 There is potential for 99-L to develop over the next few days while tracking west to west-northwest toward the Caribbean, as wind shear is currently in the 5 – 15kts range and water temperatures are around 27 – 28 degree (C) . 99-L is also embedded in a nice moisture "bubble," which should help mitigate any dry air issues.
None of the reliable global model guidance is picking up on any development from 99-L. But there is some support for development of 99-L  from the 12z run of the ECMWF ensembles (EPS), which are indicating ~ a  30 – 45% chance of a a tropical depression forming within the next 24 – 72 hours (see figure 3).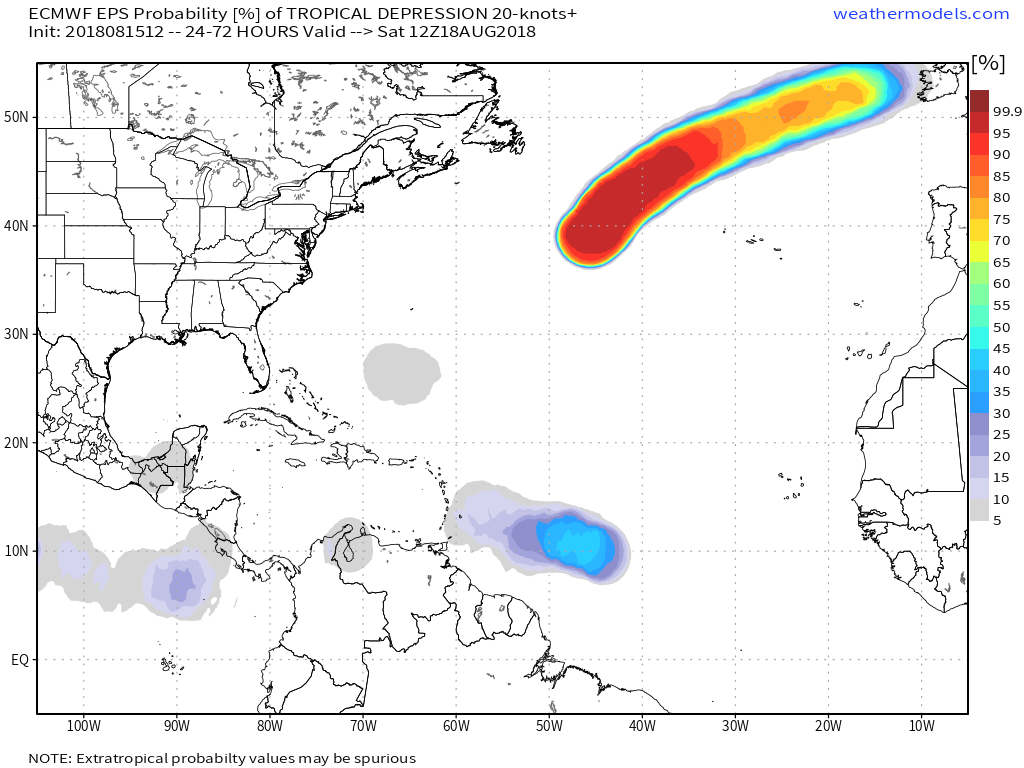 In their 8:00 PM EDT tropical weather outlook, the National Hurricane Center gave 99-L a 10% chance of developing over the next two days and a 20% chance of developing over the next five days (see figure 1).
Currently it appears invest 99-L will encounter hostile environmental conditions upon entering the East Caribbean late this weekend/early next week; this should cause whatever 99-L is by this time to dissipate. However, 99-L will still bear watching over the coming days, as there is plenty of time for change.
---
For future updates, follow us on twitter @GCSCWX.
You can also follow us on Facebook and Instagram, or join our official Facebook group. 
---
For an official, accurate weather forecast specific to your local area go to weather.gov and enter your zip code or consult your local National Weather Service.