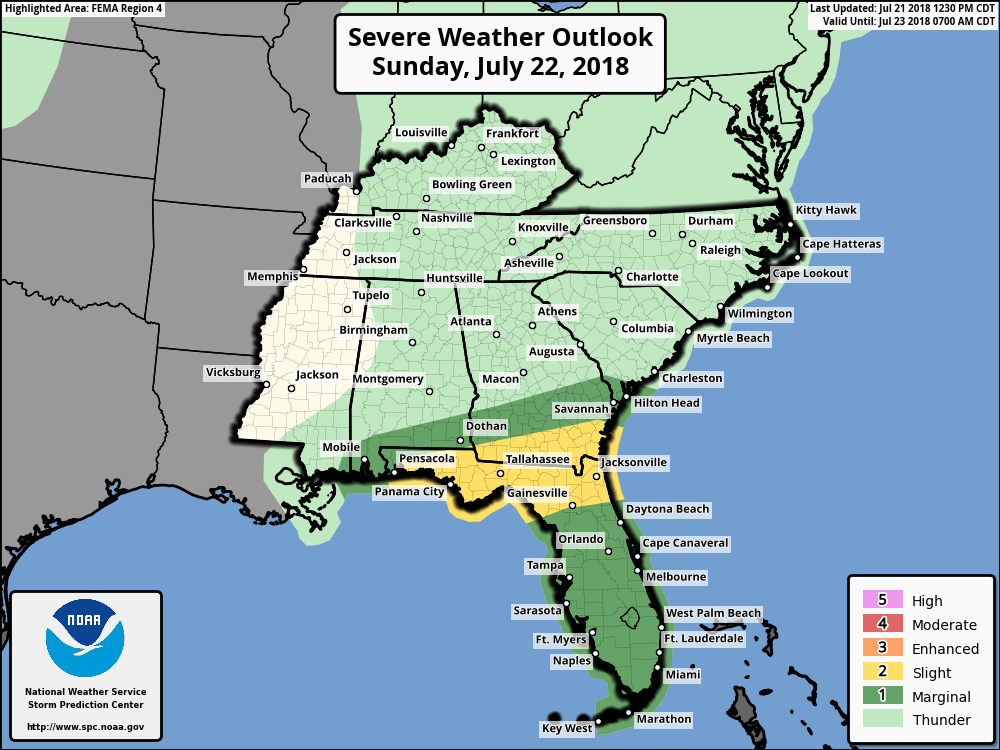 There is potential for strong/severe storms across South Alabama and the Florida Panhandle overnight and tomorrow.
Overall coverage is uncertain as of now, with the latest model guidance is not in agreement.
Some guidance (the hi-res NAM and the various WRF models) indicates the development of multiple clusters of storms and/or a mesoscale convective system (MCS) across South Alabama overnight, with a track southeast toward the coast, followed by more storms tomorrow afternoon. Meanwhile, other guidance (the HRRR) keeps storms more scatted nature through tomorrow morning. Ultimately, It is just a wait and see situation where we will have to monitor radar trends.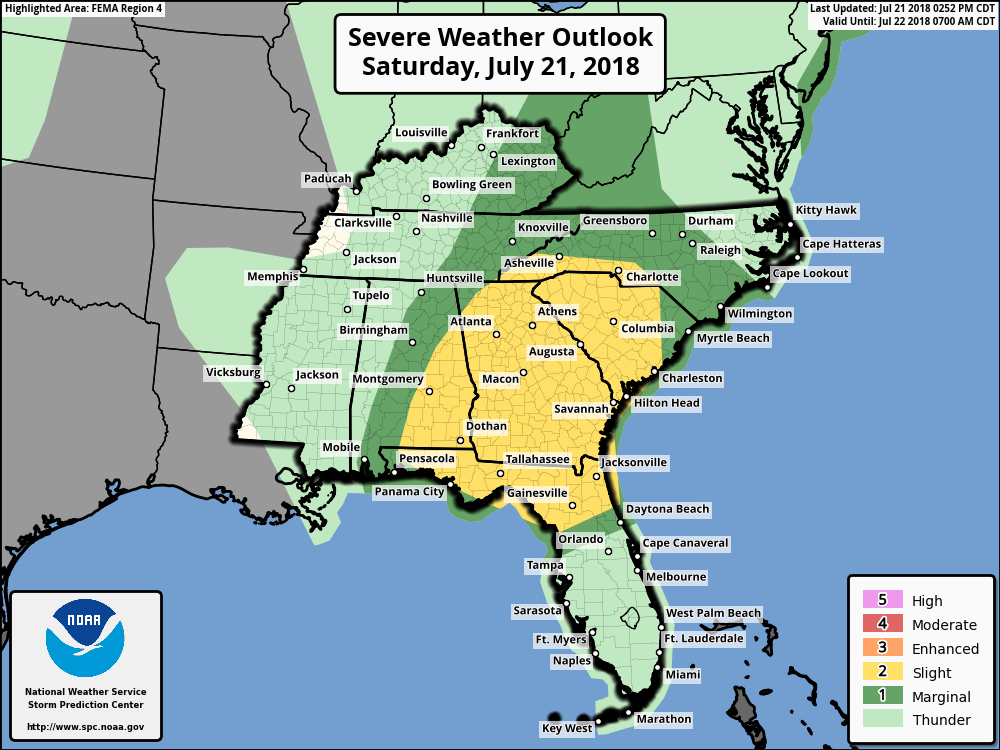 Both a "slight" and"marginal" risk area have been hatched by the Storm Prediction Center for the remainder of this evening/tonight (see figure 2) and tomorrow (see figure 1).
The primary threat with any storms that develop tonight and tomorrow will be damaging winds. An isolated tornado or two and hail will also be possible, though.
---
For future updates, follow us on twitter @GCSCWX.
You can also follow us on Facebook and Instagram, or join our official Facebook group. 
---
For an official, accurate weather forecast specific to your local area go to weather.gov and enter your zip code or consult your local National Weather Service.