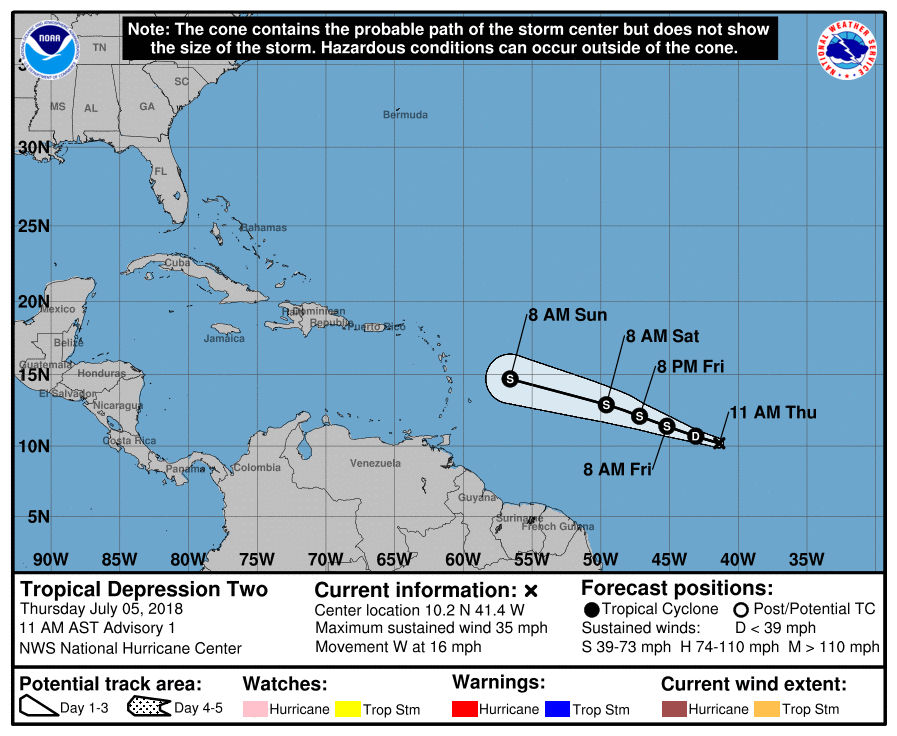 Tropical Depression Two has formed in the Main Development Region (far Eastern Atlantic); it poses no threat to land.
Some sight intensification is expected, with Beryl expected sometime later today or tomorrow. By this weekend, the system will encounter unfavorable environmental condition that will result in dissipation
Map: [ National Hurricane Center ]
---
For future updates, follow us on twitter @GCSCWX.
You can also follow us on Facebook and Instagram, or join our official Facebook group. 
---
For an official, accurate weather forecast specific to your local area go to weather.gov and enter your zip code or consult your local National Weather Service.