The National Hurricane Center is now monitoring the area of low pressure that has been sitting along the Northern Gulf Coast since Saturday for tropical development. We mentioned this potential last Tuesday (link).
In their 2:00 PM CDT tropical weather outlook they put the odds of development at 10% over both the next 2 – 5 days.
Overall, environmental conditions appear generally conducive for tropical cyclone (TC) genesis. However, the low is expected to move inland over Southeast Louisiana by tomorrow, which is why the chance of development is low at 10%.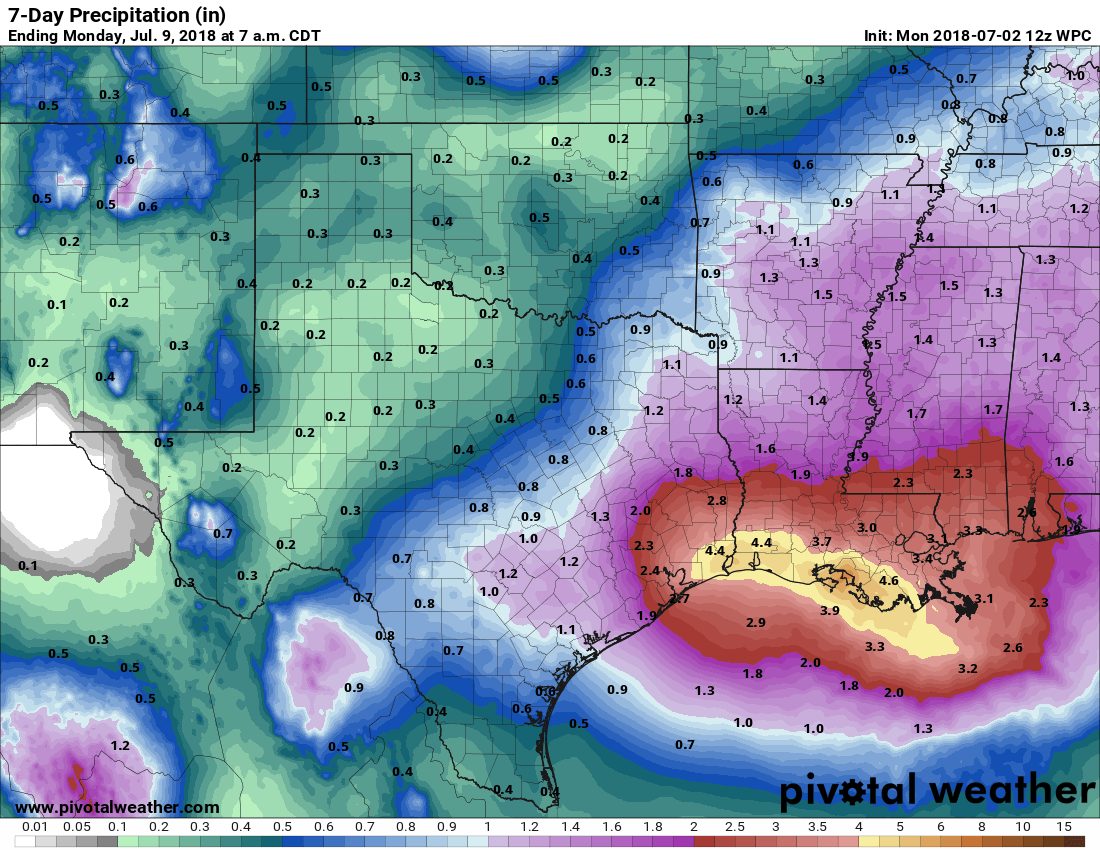 Regardless of development, heavy rainfall is likely along and south of the I-10 corridor through Wednesday/Thursday (see figure 2)
Maps: [ Tropical Tidbits | Pivotal Weather ]
---
For future updates, follow us on twitter @GCSCWX.
You can also follow us on Facebook and Instagram, or join our official Facebook group. 
---
For an official, accurate weather forecast specific to your local area go to weather.gov and enter your zip code or consult your local National Weather Service.