The Central/Eastern Gulf of Mexico will need to be monitored for tropical development mid to late week.
A surface trough over the Northwest Caribbean Sea is going to lift north into the Gulf by Wednesday. Most of the reliable model guidance is forecasting this trough to form into a tropical cyclone (TC) and move toward the Gulf Coast Sunday/Monday.
Currently, environmental conditions are not supportive of tropical TC formation across the much of the Gulf of Mexico, as an upper-level trough is causing 20 – 40 kts of wind shear.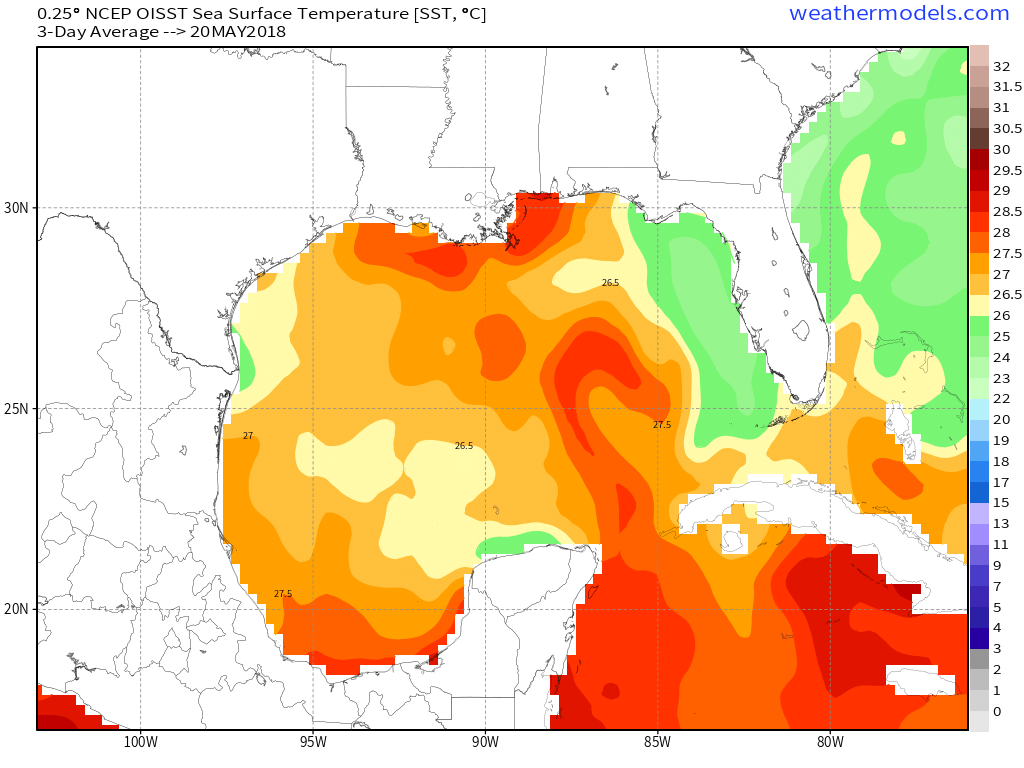 However, shear might decrease some by Wednesday/Thursday, which could allow development. Sea surface temperatures (SST) in the Gulf are also plenty warm enough to support a TC, with the exception of some cool anomalies in the East Gulf (see figure 2).
The National Hurricane Center issued a special tropical weather outlook earlier this morning, giving the trough a 20% chance of development over the next 5 days (see figure 1).
If a TC does manage to develop, a tropical depression or weak tropical storm with most of the weather on the eastern side is most likely.
It is too early to determine where any TC would track with any degree of confidence. The ECMWF and its ensembles (EPS) favor a track towards the Central Gulf Coast, and the GFS and its ensembles (GEFS) favoring a track towards Florida and the Eastern Gulf Coast.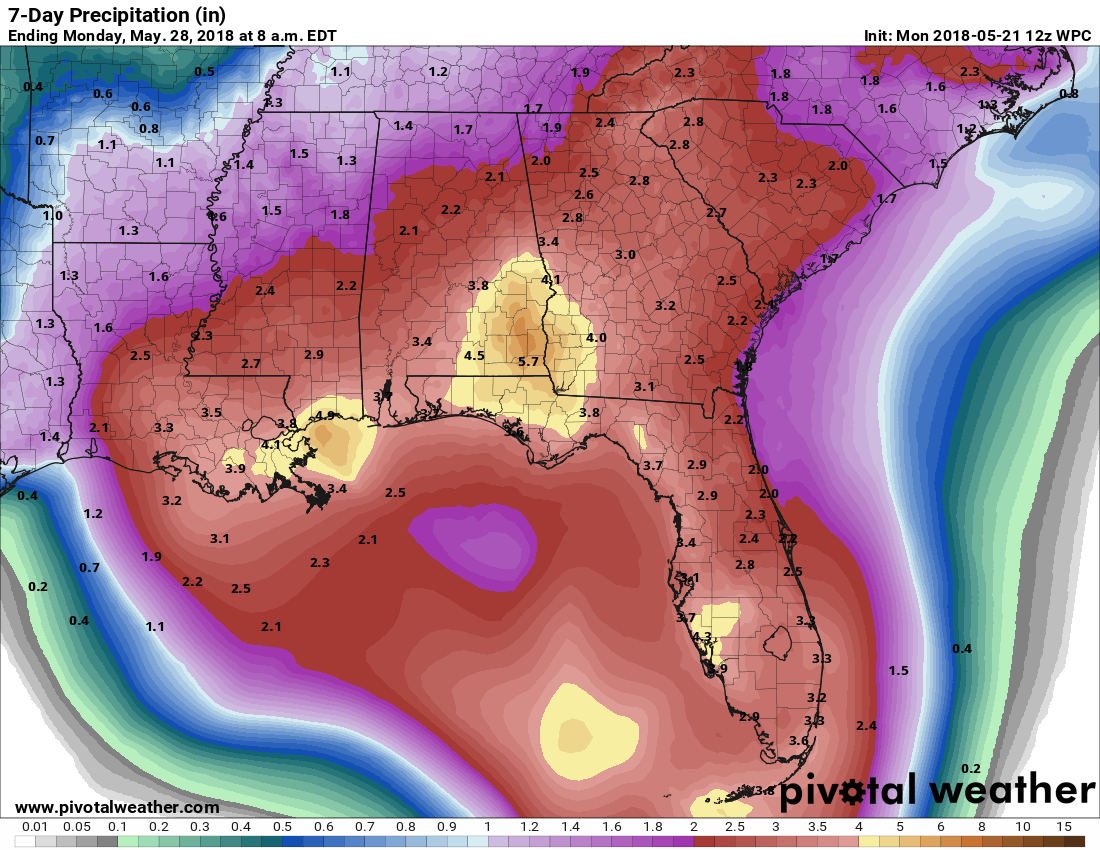 Regardless of tropical development, a very unsettled pattern will be in place along the Central and Eastern Gulf Coast late this week and this weekend, with several inches of rain expected (see figure 3).
---
For future updates, follow us on twitter @GCSCWX.
You can also follow us on Facebook and Instagram, or join our official Facebook group. 
---
For an official, accurate weather forecast specific to your local area go to weather.gov and enter your zip code.